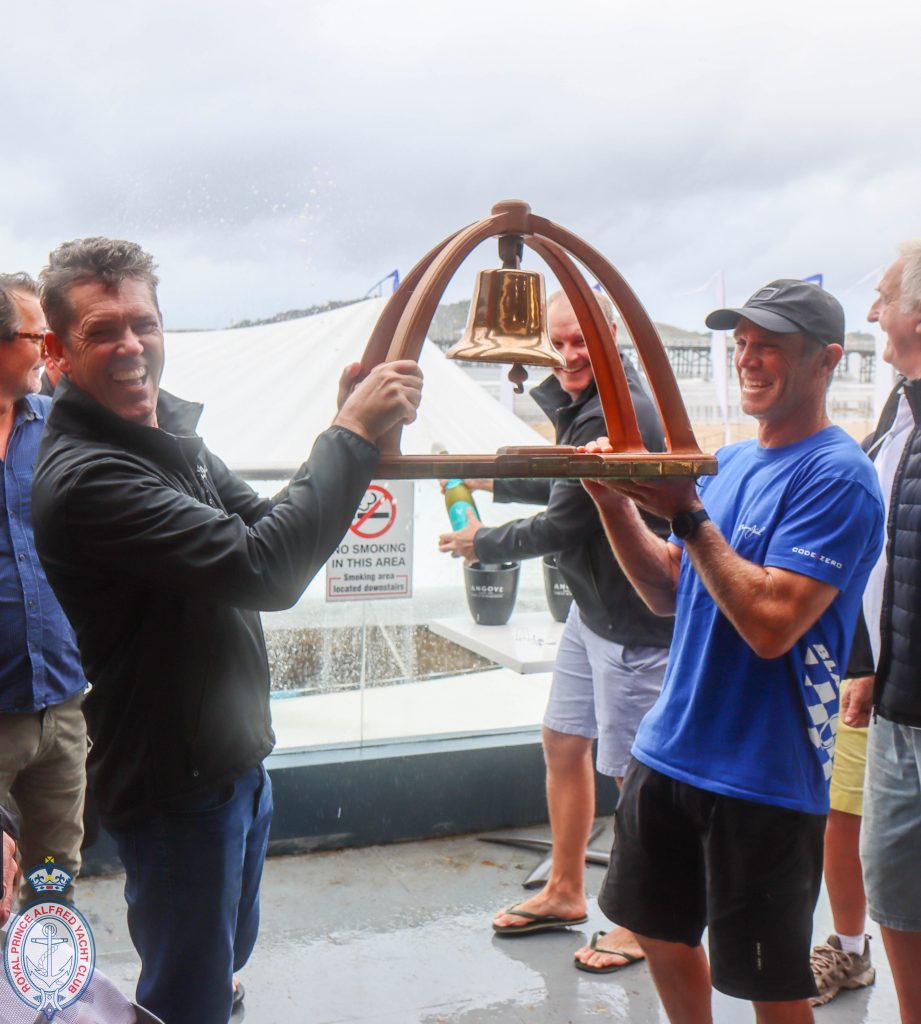 Black Jack, the super maxi owned by Peter Harburg, has smashed the race record and taken line honours early this morning in the Royal Prince Alfred Yacht Club's (RPAYC) Club Marine Pittwater to Coffs Harbour Yacht Race, finishing the race at 06:31:31.
Black Jack, skippered by Mark Bradford representing Yacht Club de Monaco, set a new record of 17 hours 10 minutes 31 seconds, slicing a little over 1hr 18mins off Wild Oats IX record of 18hrs 29mins 14secs set back in 2003.
As Black Jack approached the finish, the heavens opened up to welcome her to Coffs Harbour.
"It was a pretty straight forward race, although we had a tricky westerly transition towards the end with a bit of tacking required," Bradford said this morning.
"We are super excited to have broken the race record," he said. The yacht and crew are now heading off to prepare for Easter's Brisbane to Gladstone Yacht Race where Harburg and crew will attempt to break their own record from 2018.
Behind Black Jack, David Griffith's JV62, Whisper, had approximately 25 nautical miles to make the finish, with Ichi Ban giving chase just 8nm astern.
The focus is now on the IRC Overall win in the 36th running of the race. Black Jack sits at the top of the overall standings at 10am, with Matt Allen's Ichi Ban and David Griffith's JV62 Whisper, in second and third place respectively.
From seventh place overall this morning, Carl Crafoord, the owner/navigator of Sail Exchange reported, "We were having a good night because we led Highly Sprung and XS Moment BNMH by a mile. That was until the breeze went right and now, they're a mile ahead of us!"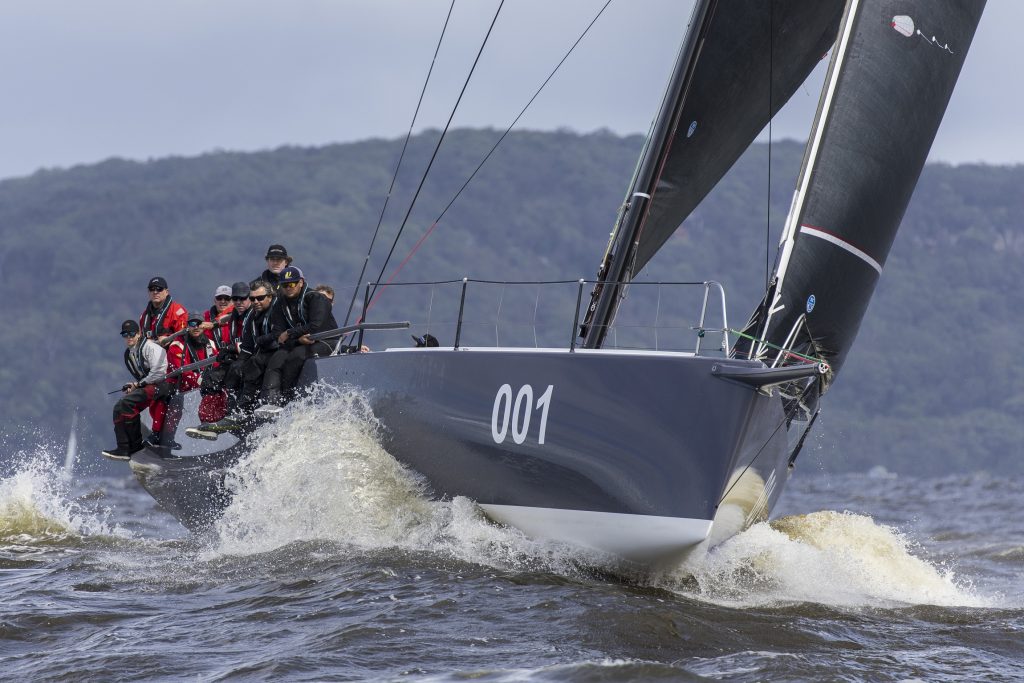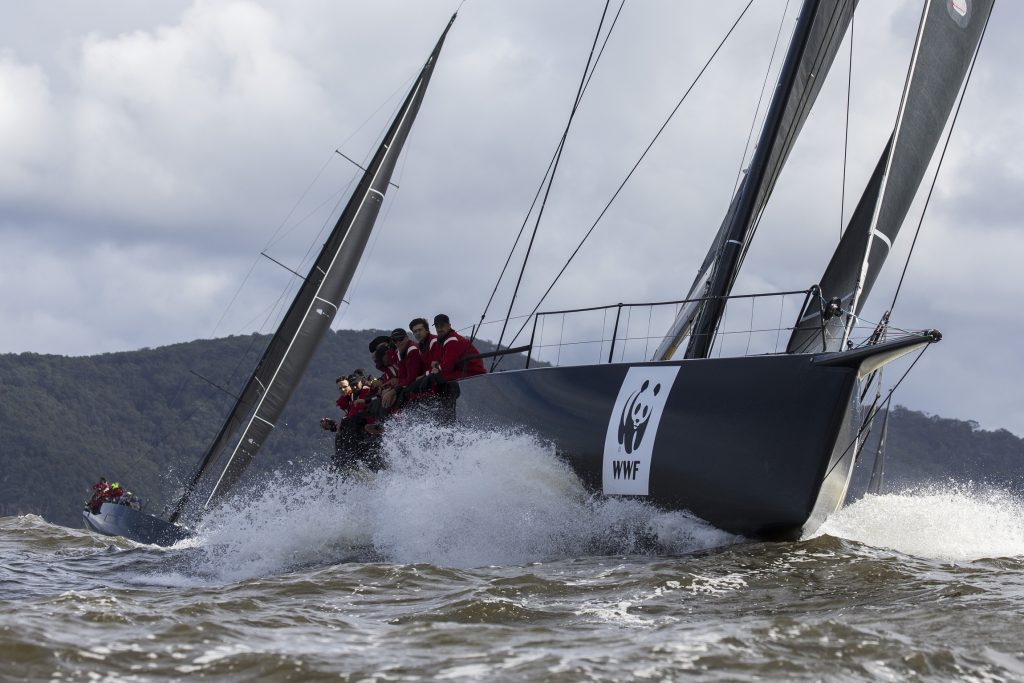 Leading this battle within the standings, is Highly Sprung (Mark Spring) one place in front of Sail Exchange and XS Moment BNMH (Ray Hudson) two places behind.
"We're getting 16 to 17 knots out of the east/north-east. It's not pleasant out here, it's quite bumpy. On six separate occasions we have had to reef the main because it got so windy. But we've been a bit lucky, no rain and the sun's come out," Crafoord said from his Cookson 12.
To-date there have been four retirements from the race. David Suttie's Pekljus withdrew with electrical issues late yesterday and returned to RPAYC.
Last night John Turnbull's Luna Blue retired to Newcastle Port with rigging issues and crew sickness. This morning Ian Smith's Jupiter and John Mudge's Dances With Waves have retired into Port Stephens.
The Club Marine Pittwater to Coffs Harbour Yacht Race presentation will be held on Sunday 10 April at Coffs Harbour Yacht Club.