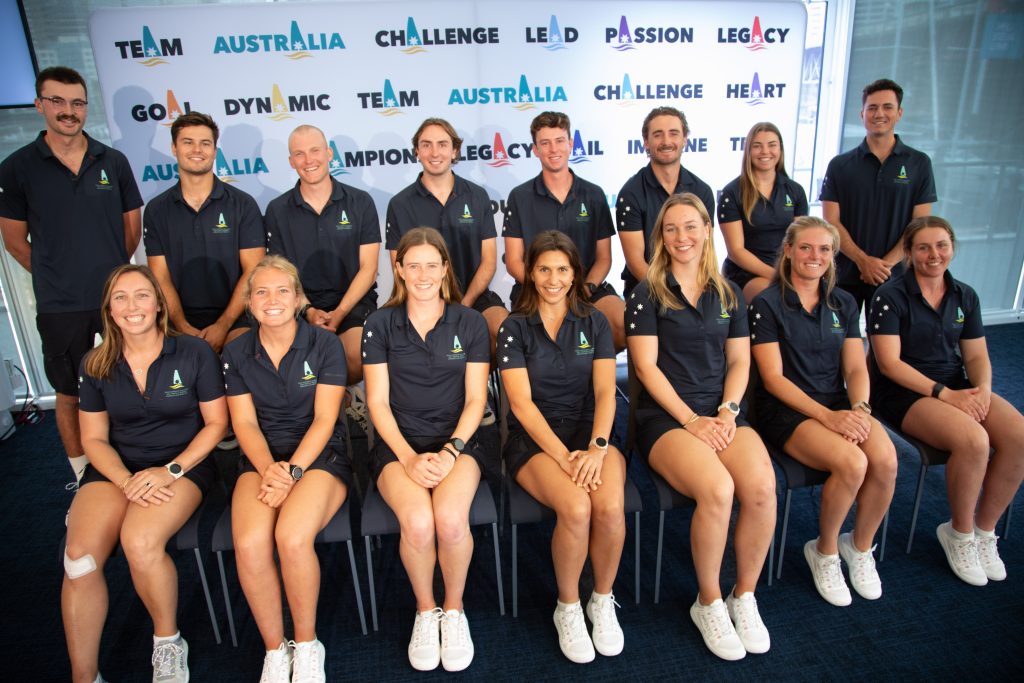 A squad of 17 of Australia's top performing sailing women and youth athletes have been revealed by Team Australia Challenge Patron John Bertrand AO to spearhead the nations return to the America's Cup in the Youth and Puig Women's Regattas in 2024.
Among the squad are medal winning Olympians, world ranked sailors, multi-national and international champions in fleet and match racing and SailGP trailblazers.
The Team Australia Challenge Squad are: Finn Alexander, Tash Bryant (RPAYC), Lucy Copeland, Nina Curtis (RPAYC), Lisa Darmanin, Miles Davey, Jack Ferguson, Evie Haseldine, Tom Needham, Max Paul, Olivia Price, George Richardson, Harry Smith, Mara Stransky, Cole Tapper, Zoe Thomson and Annie Wilmot.
Head selector for the Women's team John Bertrand AO said the campaign was the next generation opportunity to stop the skills drain from Australian sailing where many of the world's best sailors are produced and then compete for other nations in international competition.
"We have the best sailors in the world, the best opportunity to attract and build sailing sporting skills and now we are back at the pinnacle event for our sport that can build the pathway to keep and celebrate our exceptional talent," he said.
John Winning, a multi campaign winning skipper and head of the selectors for the youth team, said the field of contenders was overwhelming and proved the need to build a pathway for so much talent to have opportunities to represent Australia.
A gruelling selection process over many months, with leading Australian sailing luminaries participating on the selection panel, reduced a field of over 130 applicants from across the country to the new 17 person sailing squad.
Selector Glenn Ashby commented: "Our search went far and wide to find sailors happy to step outside their comfort zone and be part of pioneering Australia's future America's Cup generation. We haven't been involved for a very long time and the AC40 with the simulator is the perfect way back in for us as a nation."
Several athletes qualify for both the youth and women's campaigns delivering a dynamic pool for the final teams to challenge in the 12 nation competitions in Barcelona next September and October.
Squad member and Olympic silver medallist Olivia Price said it was an inspiring time for women in sailing to be able to tangibly see the competitive opportunities and she said the energy and ability among the selected team members was exhilarating.
"This campaign has the ability to transform women's sailing in Australia. We are so excited to be able to pioneer this for all Australian sailors," Olivia Price said.
Youth squad member, Olympic campaigner and current 2nd World Ranked 49er sailor Max Paul said the opportunity to compete in the America's Cup was the pinnacle of his sport and the Everest dream for every competitive sailor.
"Australia's re-entry in this competition is so important to us and we are aiming to make our nation proud again with such a legacy to uphold," he said.
With many of the Australian squad also aiming for the 2024 Paris Olympics and competing internationally in other classes, the Team Australia Squad coaching and operations crew are scheduling intense time for the base camp simulator and on water training across the Australian summer to prepare athletes.
Philanthropic support has enabled the Team Australia Challenge to purchase the high tech AC40 foiling yacht simulator that will now be used to start an intensive training program to get the athletes prepared for some of the most high-speed performance sailing on the planet.
The simulator incorporates a pair of AC40 cockpits, helm wheels, control devices and instrumentation displays, replicating precisely those in the one-design AC40 monohull foiling yachts that sail with a team of four sailors – two on helm and two trimmers.
Nathan Outteridge, helmsman for Emirates Team New Zealand who says the simulator is an essential training tool. "It is a vital tool for our overall programme and has been key to getting everyone up to speed and familiar with the AC40 set-up. It's very realistic with the windward/leeward course default as well as pre-start tactics. The system is modelled to create the effect of windshifts, gusts and waves."
The Campaign has announced sailing apparel specialists Musto and sporting eyewear brand Bolle as product partners and launched an online fan club to build national support.
Team Australia Challenge RPAYC Squad Members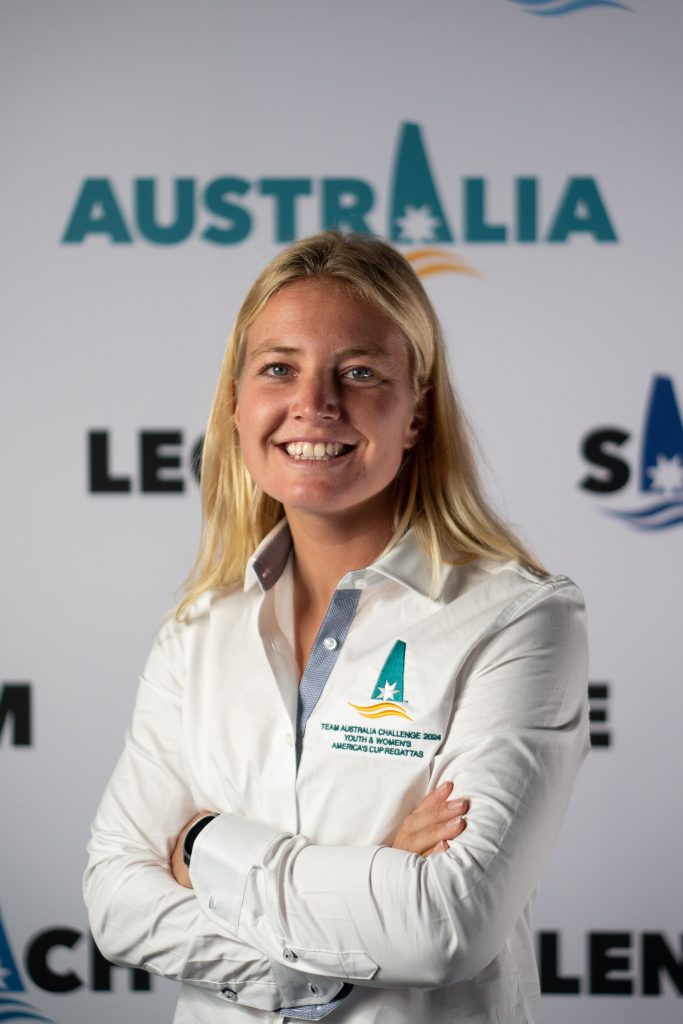 Tash Bryant
Tash has competed at the highest levels of IQfoil and the 49er FX, initially completing an Olympic campaign in the 49FX class followed by windsurfing. She was 29er Youth World Champion in 2016 and Australian Female Sailor of the Year in 2017. She qualified for Australia for a place in 2020 Olympics in 49erFX.
At 22 years old she is now competing on the Australian SailGP team.
She is a passionate foiler across multiple water sports, including winging and prone foiling and coaches female sailing while also studying a Bachelor of Mechanical and Mechatronic Engineering.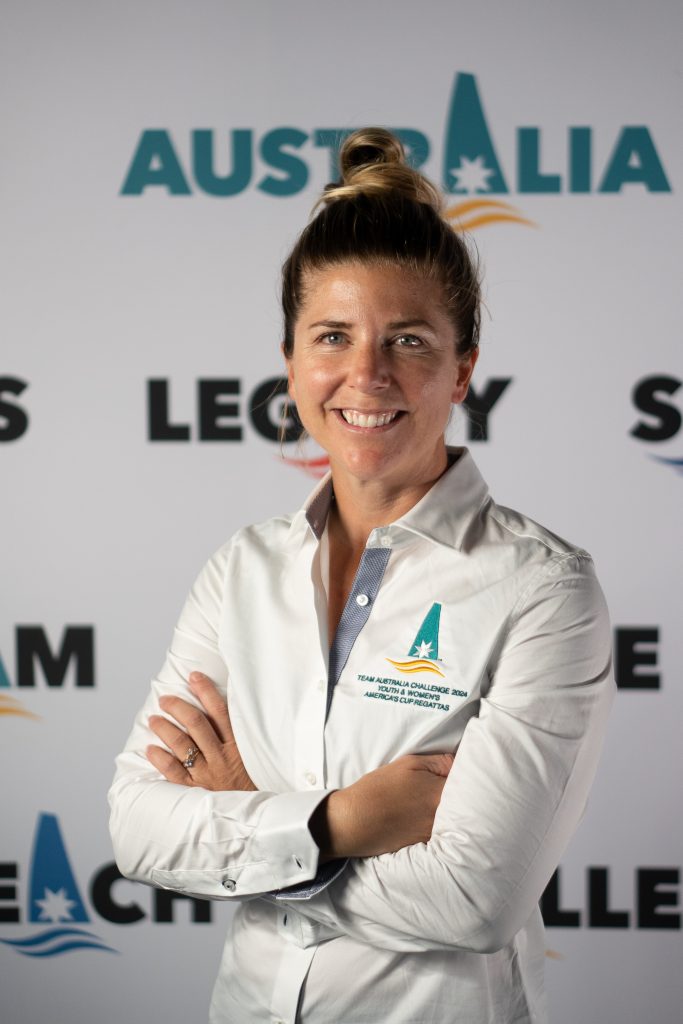 Nina Curtis
London 2012 Olympic silver medallist, Nina has pursued elite level, threshold breaking sailing achievements including participating on the third place winning Team Brunel Volvo Ocean Race in 2017/18 and being the first female Season Champion in Sail GP on the Team Australia Season 2 win.
She was a member of the World Sailing Rolex 'team of the year' win in 2022 and named NSW/ACT Female Sailor of the Year in 2022.
Early in her career Nina shone on podiums taking 1st at the ISAF World Cup (Melbourne) in 2013 and taking podium spots in World Cups throughout 2015 and 2016. Her trophy cabinet boasts gold silver and bronze medals from ISAF Match Racing World Championships and World Cups.
Nina was named Australian Female Sailor of the year in 2010 and 2012. She went on to campaign the 49er FX winning a third in the 2016 World Cup. She has also crewed numerous ocean races with great success and continues to sail on SailGP Team Australia.
Media enquiries and requests for video:
Communications Director Carolyn Grant carolyn@teamaustraliachallenge.org | +61 407 898 727 | www.teamaustraliachallenge.com.au
About: Team Australia Challenge is the official entry in the 37th America's Cup Youth and the first Puig Women's Regattas. The Campaign is a not-or-profit entity managed by a volunteer board and has John Bertrand AO and John Winning as Patrons. It is supported by the Australian Sports Foundation.