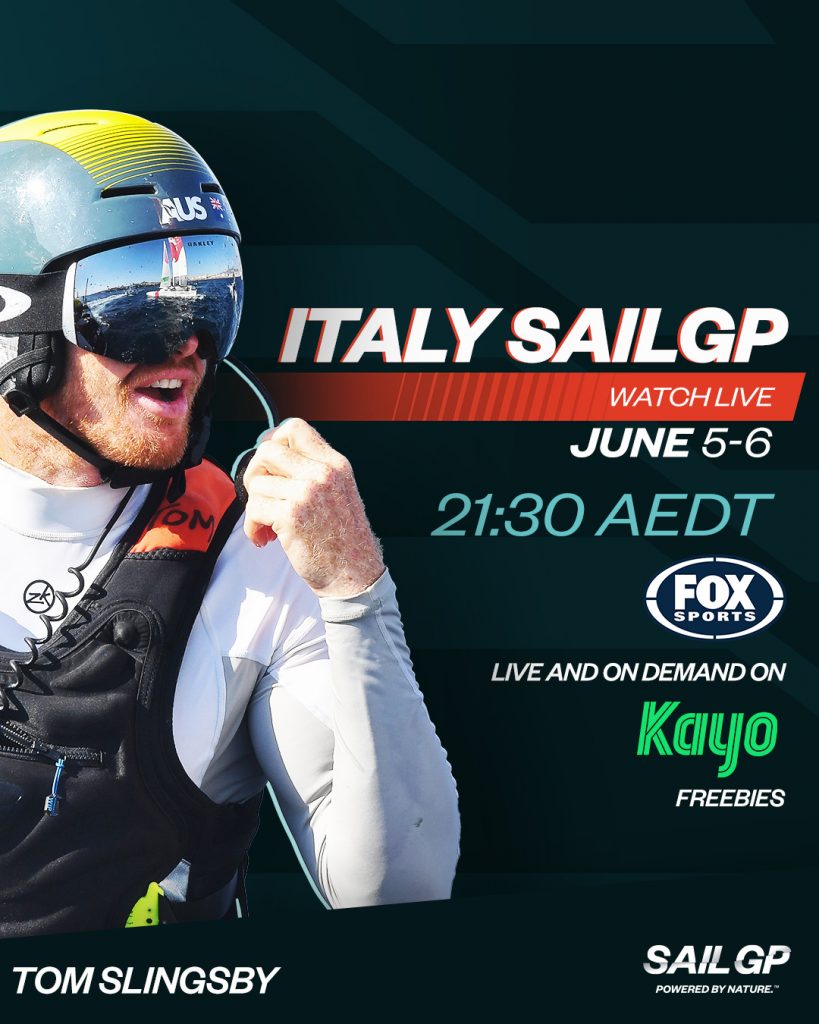 Watch Australia SailGP Team in round 2 the Series
Australia SailGP Team are preparing to battle against the 7 national teams in the beautiful Taranto, Italy, this Saturday (05.06) and Sunday (06.06).

Good news, the timezones work out alot better for us this time round!

Both race days will be broadcast on Fox Sports Live at 9:30pm with highlight shows airing the following day on Fox Sports.
Cheer on the Team and Club Members in the Series.
Fans will also be able to access full replays for free via the Kayo app (meaning you don't need to have a paid subscription on Kayo to do access).
Full details on SailGP view https://sailgp.com/