The Spring and Summer Season Ahead
The Yacht Racing Committee have been very busy over the year planning for the 2023-2024 racing season.
We hope you enjoy some of the new initiatives introduced to the traditional sailing program along with a few tweaks that we hope keep the racing fresh and interesting.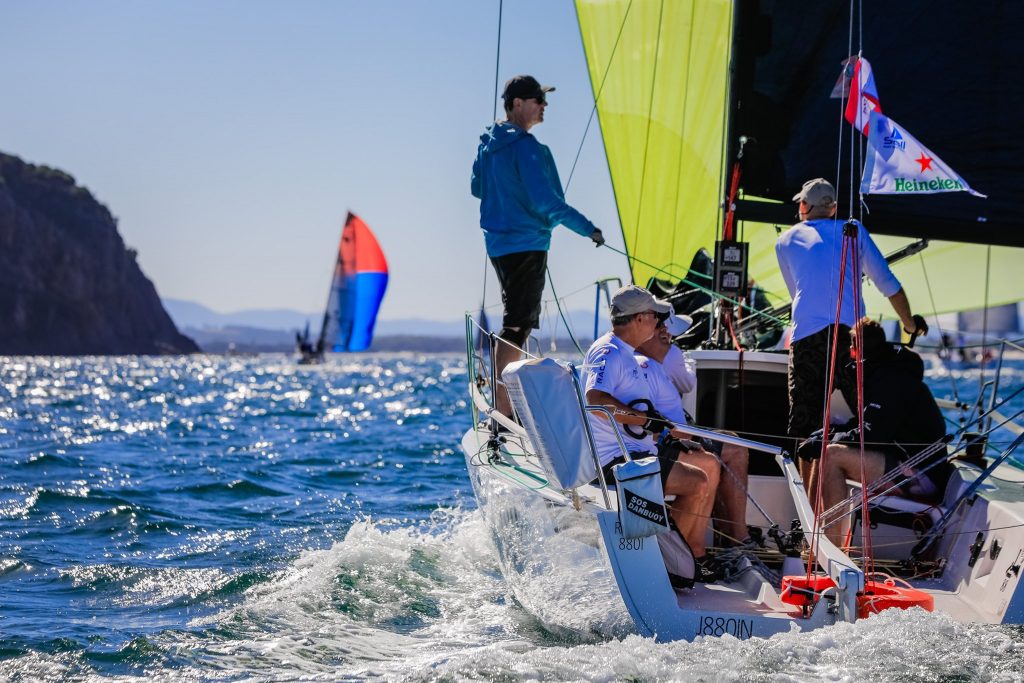 The new Saturday racing series is a combination of the Pittwater Inshore and Estuary events.
This season a Spring & Summer Series will be held consisting of 9 and 8 races per series. Race 7 of the Summer Series will also be the Broken Bay Islands Series Race 3.
With mixed fleet spinnaker divisions and ORC and PHS scoring options, the Series will offer a mixture of inshore courses, Lion Island and Estuary style courses. 
Pantaenius Thursday Twilight Series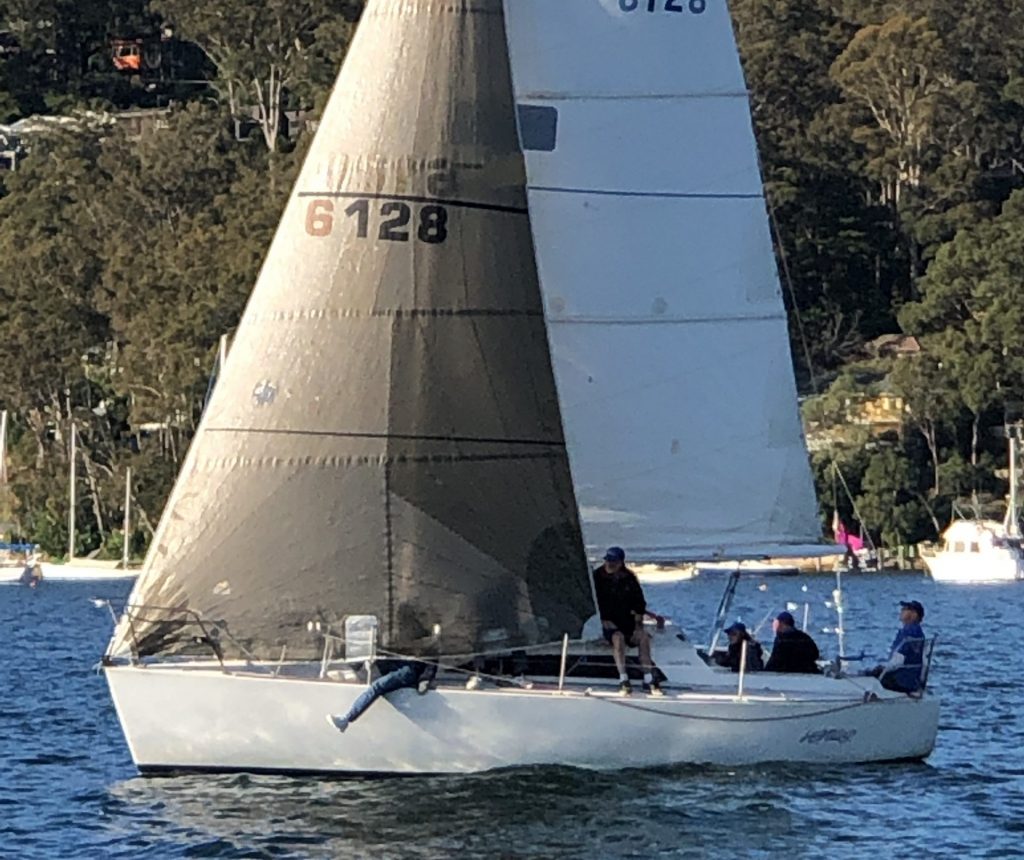 The Pantaenius Thursday Twilight Series will be split into 3 series. 
The Spring Twilight Series will kick off in October with a short series of 5 stern chaser (Pursuit Races).
The Summer Twilight Series will follow with 10 races throughout the longest days of summer in the traditional divisional starts.
Thursday Twilights round out with the Autumn Twilight Series forms the final 5 races and we return to the stern chaser starts to once again use the best of the shorter evening. 
Look forward to fantastic prizes from our event sponsor Pantaenius. 
Broken Bay Inter-Club Series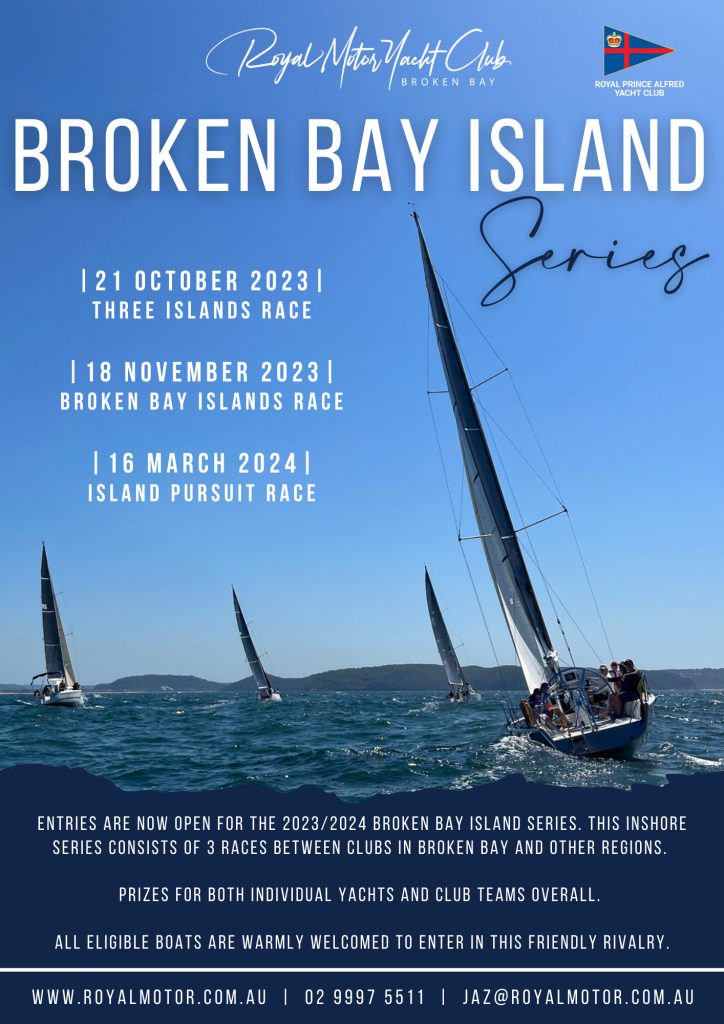 After a successful BBIS series last season where RPAYC won the series we again are offering entry into this combined club series.
The Broken Bay Island Series consists of 3 races between all interested Clubs in Broken Bay and other regions.
Clubs compete against one another to hold the Broken Bay Island Series Trophy, with prizes for both individual yachts and Club Teams Overall.
The Notice of Race can be found on page 64 of the Handbook:
https://www.royalmotor.com.au/boating-groups/sailing/sailing-instructions-notice-of-race
Online Entry Link below:
https://www.topyacht.com.au/db/kb2/1689 
We will be joining the fleets of Royal Motor Yacht Club, Gosford Sailing Club and Hawkesbury River Yacht Club. Notice of Race and Sailing Instructions are as per RMYC. Click Here to view.
Performance Boating Short Offshore Series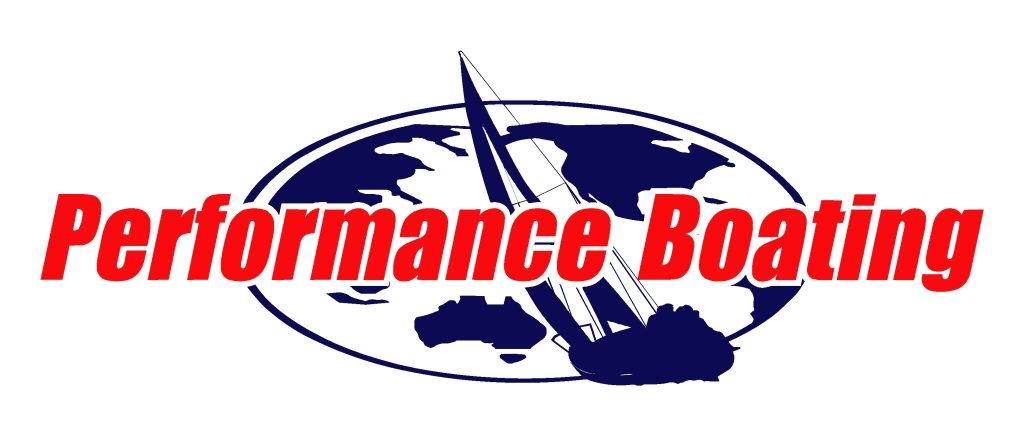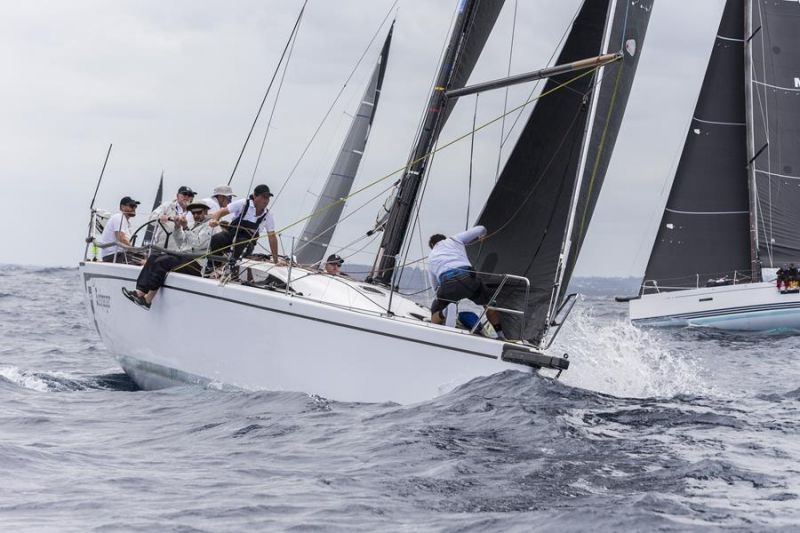 The Performance Boating SOPs Series will have 6 races held on Sundays. This change will allow Boats and Crew to compete in both the Saturday Series or Sprints and Offshore racing. 
Races 1 (1030 start)  and 2 (1100hrs start) will be hosted by RMYC seeing the 2 clubs offshore fleet combine for some great interclub competition. 
Races 3-6 start at 1200hrs.
Category 4 event.
Tuesday Women's Twilight Series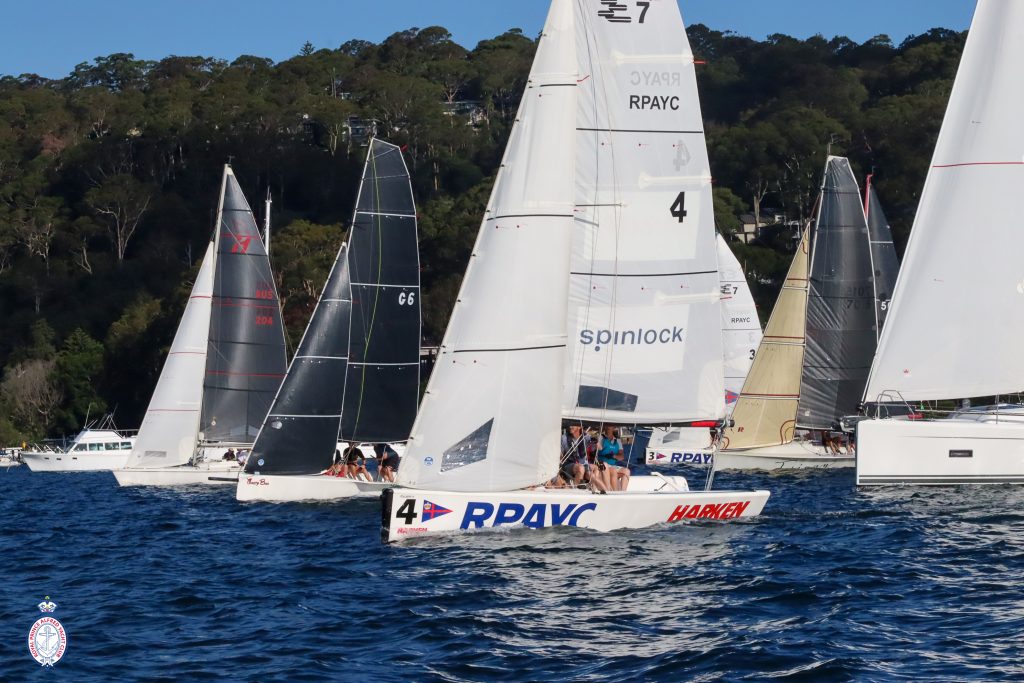 The ever-popular Tuesday Women's Twilight Series will be held fortnightly throughout daylight savings with 10 races scheduled.
Two divisions will be formed based on entries with ORC and PHS scoring options. 
Racing commences from 1755hrs. 
The club Elliott 7s will once again be featured and available for members to lease. 
Performance Sprint Racing (windward / leeward) Series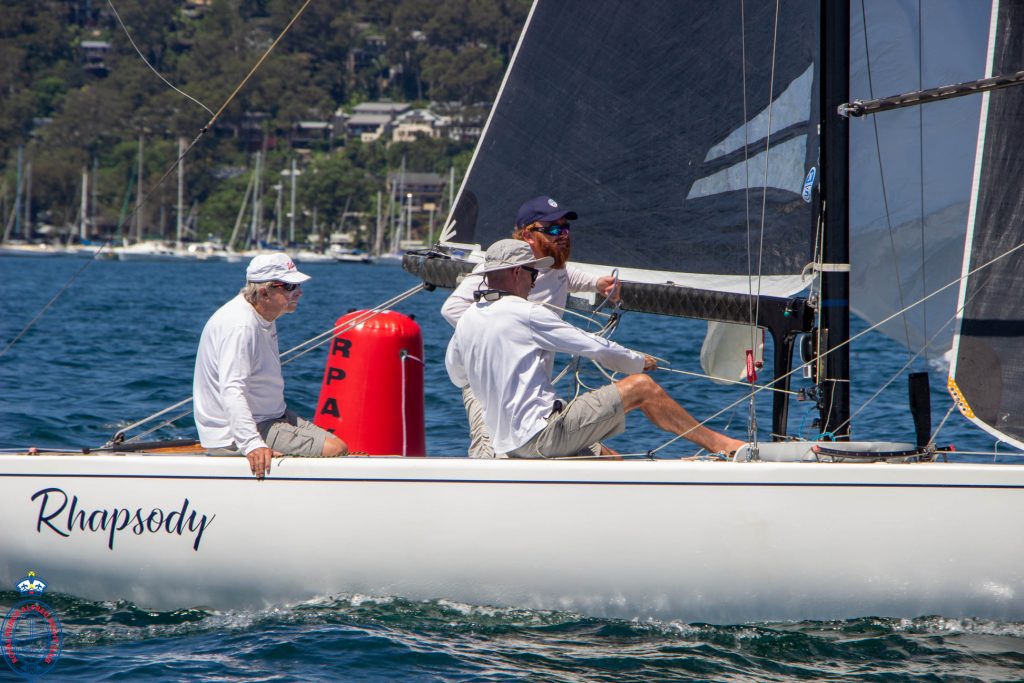 We have scheduled 7 sprint rounds throughout the year with a new later start time of 1430hrs. RPAYC will be hosting the NSW Etchells Championship this November and the 5.5m National in Feb/March 2024. And Gwen Slade Etchells Women's Regatta this September!
The Sprint racing will be open to all One Design & Sports Boat classes.
If you would like to get involved in sprint racing as crew let the Sailing Office know who will put you in contacted with the Pittwater Etchells Fleet Captain or 5.5m Fleet Captain.
Not to be missed! The NSW Sailors League Championship – Starting with the Metro Leg of the event followed by the NSW Championship, qualify to represent the club all the way to the Worlds! Fleet racing in the Elliott 7s. Lease an Elliott 7 for the Sprint Series to train for this fantastic regatta later in the second half of the season.
Wednesday Non-Spinnaker Series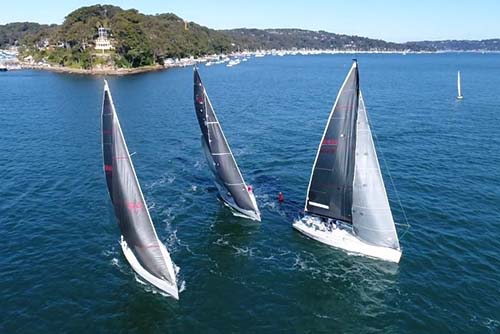 Wednesday afternoon racing will continue as normal with a small tweak to the series; Wednesdays will be split into 5 series of no more than 10 races.
Spring Series, Early Summer Series, Late Summer Series, Autumn Series and Winter Waterford Series.
When you add in a couple of non-point score races it brings the total to 50 for the season!
Coastal Pointscore Series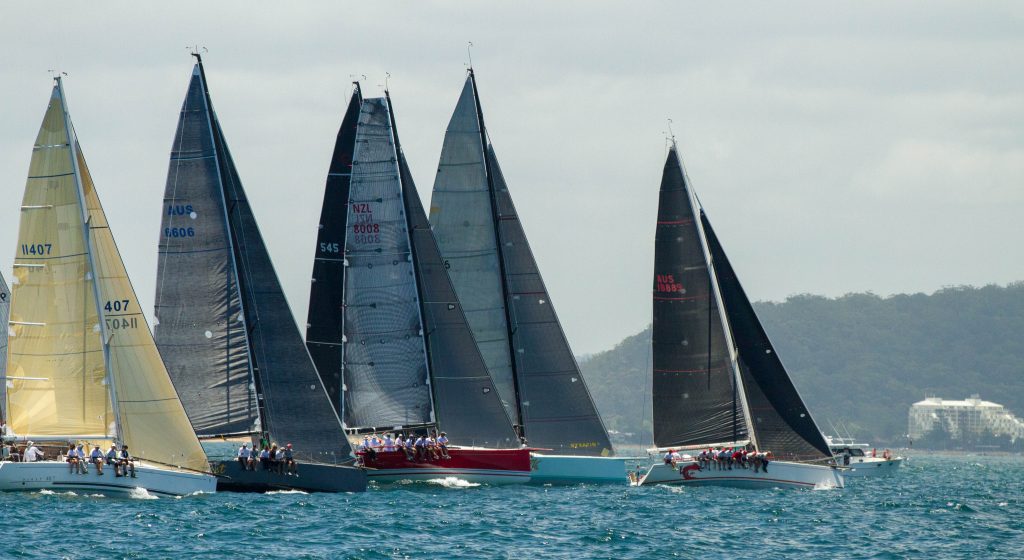 The Coastal Pointscore Series is designed to give the flourishing SOPs fleet and our developing two-handed sailors a series to develop their offshore skills. The event is classified Cat 3.
Races are scheduled from September to April including Pittwater to Sydney Rtn, Bird Island Return, Pittwater to Newcastle, Newcastle Rtn, and Port Hacking Return.  
The Coastal Series also corporates the Pittwater to Coffs Harbour Yacht Race 2024.