The Royal Prince Alfred Yacht Club hosted the seventh annual Club Marine Pittwater Sail Expo on Saturday 28th and Sunday 29th April 2018, which saw over 3000 people in attendance from across Sydney and regional NSW attend.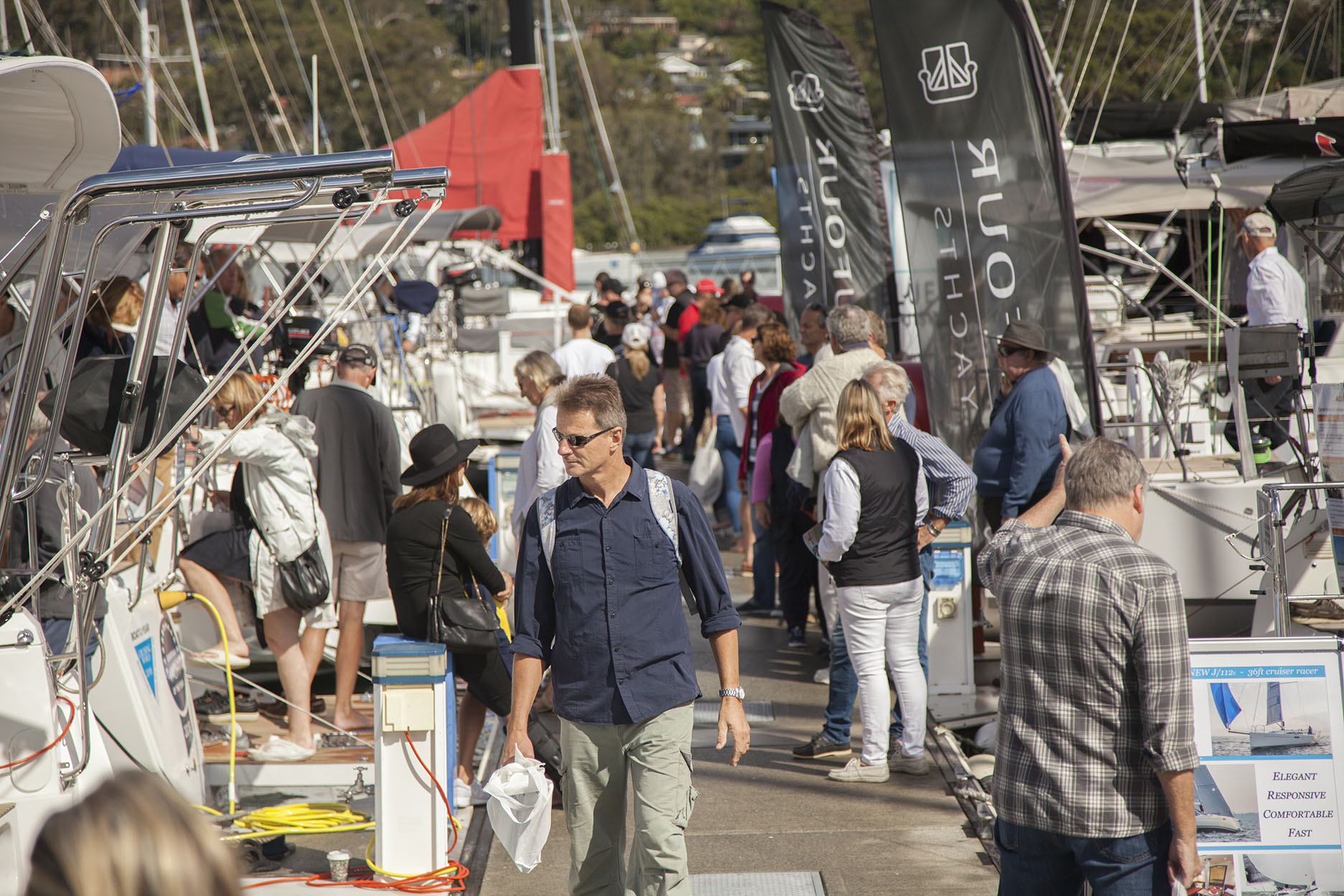 The Club Marine Pittwater Sail Expo is a free event which opens the doors of the RPAYC for the public to see and meet with marine industry professionals, featuring 42 exhibitors both on and off water showcasing an extensive array of marine products, yachts, dinghies and services for the experienced and the casual sailor or those that just wanted to enjoy the water with the latest marine toys.
The family friendly event welcomed visitors to view The Royal Prince Alfred Yacht Club first hand, with yachts and dinghies on display, information about learn to sail, development training, educational courses, racing, cruising, kid's programs and club membership. It was a fantastic weekend with the weather surprising everyone with near perfect autumn conditions just at the right time to enjoy the day and to see how easy it is to get into sailing at the RPAYC.
During the day the Club's BBQ was in action non-stop along with the bistro open for breakfast and lunch.
With seminars, live entertainment, dock walks to see the latest yacht designs available, marquees and the odd wine tasting, there was something for all. The option to try sailing enabled families young and older to test sail the growing two handed dinghy market with an RS200, RS Quest and 29er on hand. These growing classes are perfect for those sailors looking for a boat to sail two up, be it with their families or youth graduating from single handed classes.
RPAYC Commodore, Michael Lockley said, "The expo is a community event and it was great to see so many people visit the Club to see firsthand, witness our magnificent waterway and learn more about all aspects of sailing available on Pittwater".
If you were unable to make this year's Club Marine Pittwater Sail Expo save next year's date in your diaries 27-28 April, 2019.
See the exhibitors and photographs from the weekend here: www.pittwatersailexpo.com.au