The european 470 class regatta tour.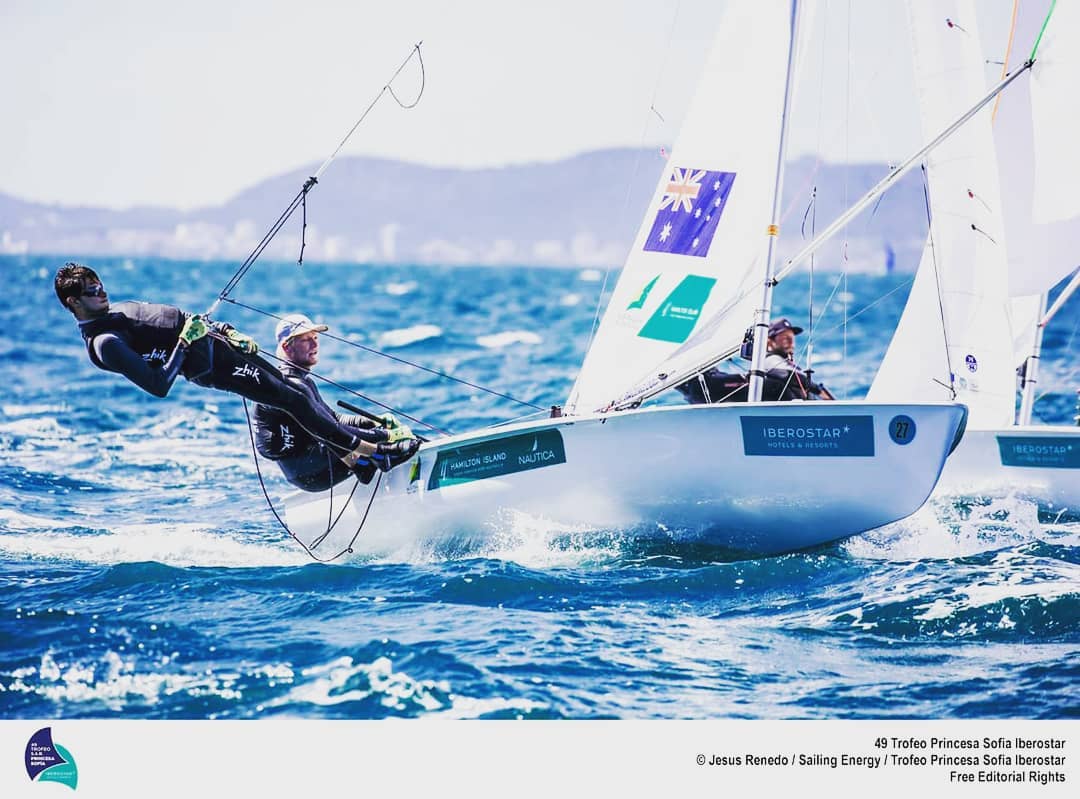 Palma Regatta - 470 Class Dawson on the wire
By Josh Dawson. We arrived in Palma to rain and sub 10 degrees. Our lead up didn't go as planned with sickness striking the team right before racing started. We pushed through and managed to qualify for gold fleet by the skin of our teeth! From there we focused on improving our starts which is what we felt were the missing element to the race equation.
Although we didn't finish with the result we were looking for we made a lot of progress in the right direction.
We are now on our way to Martigues, France for the International 470 Spring Cup, before heading to Hyeres for the Sailing World Cup.
Thanks for everyone's continued support back home and we will continue to work hard to achieve our goals.
Follow Josh on his Facebook page here: https://www.facebook.com/CharlwoodDawsonAus8/
Any support is greatly appreciated, donated towards their Toyko 2020 campaign via thier Australia Sports Foundation page (tax deductable) here: https://asf.org.au/donate/josh-dawson/