Pittwater welcomed the fleet of 21 boats for the annual Old Timers Race. The 1100hrs start didn't phase any of the crew who were up and ready to hit the water and enjoy the stunning conditions on Pittwater. With a steady north westerly set in for the the white sail race and possibly white knuckled boat owners crew docked off and headed to the start line.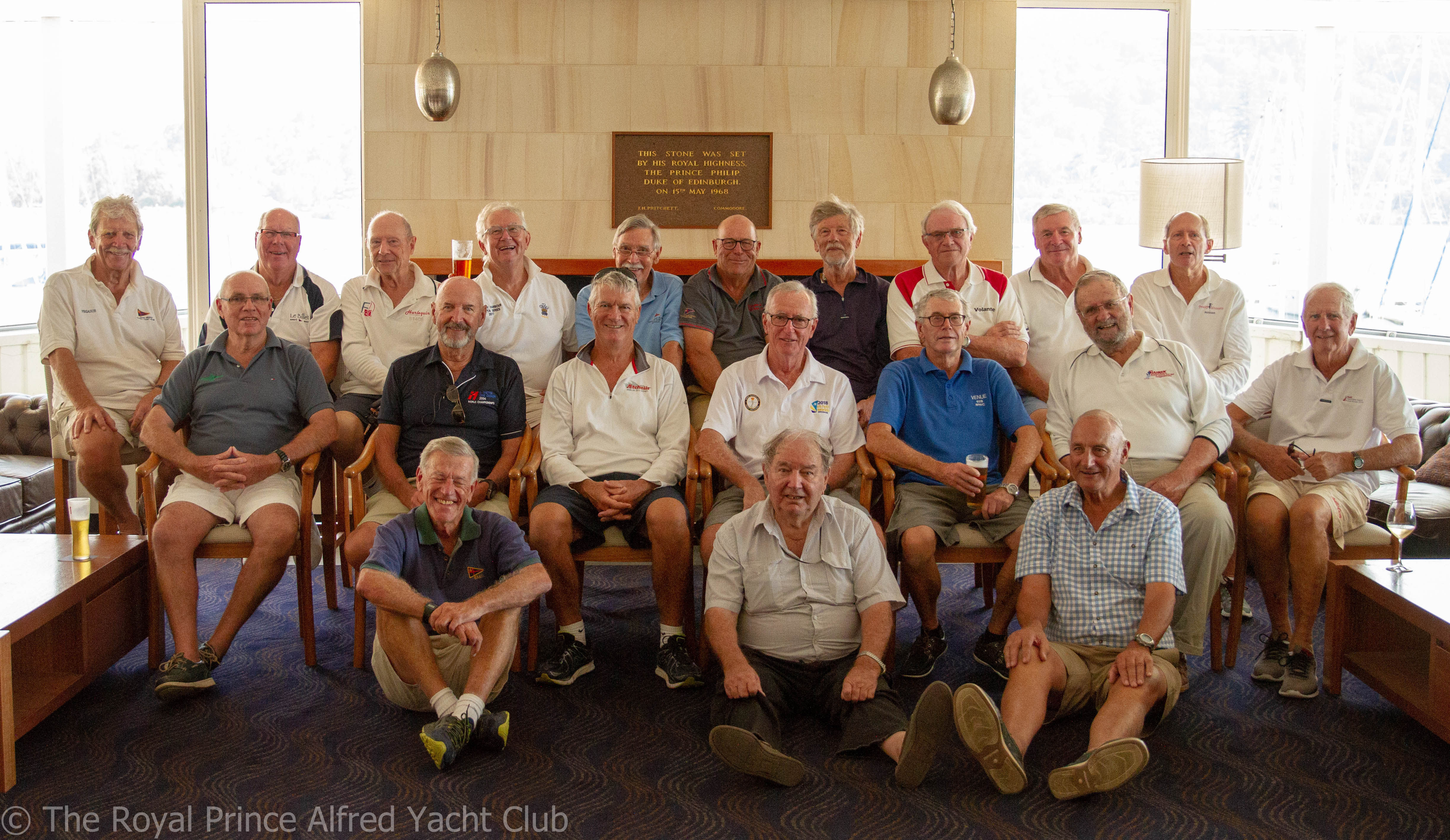 Class of 2018 Old Timers
As the starters gun came closer the fleet bunched up along the extra long start line, with 5.5ms amongst 50 footers edging their way closer and closer to the line. For some they were a little to eagar and those three letters where promptly announced over the radio "O.C.S" by the Race Committee.
Whist the big boats took a quick lead it was the middle of the pack that thoroughly enjoyed the battle to the finish line, not giving an inch to each other till they crossed. A new course was added this year, course 4 to factor in the wind direction which saw every inch of Pittwater used, which was great for the competitors as they had the whole of Pittwater to themselves with not another user in sight!
Pretty Woman with Bruce Kemp on the helm took Line Honours in 11::58:42 with Bonnie Lassie bringing up the rear of the fleet.
Now for the really fun, the annual luncheon with over a 120 hungry sailors ready to sit down and enjoy the afternoon at the club. Commodore Lockley welcome all the Old Timers and crews and hit play on the newly published Sesquicentennial History video which ended in a room of applauds.
The famous Tom Spithill Quiz was next, the Coach of the Year was clearly absent, now a team member on Wild Oats X and taking on the big boats in Port Stephens, neither-the-less the show went on with more phones seen on or under tables as 'the phone a friend called Google' was used.
The Old Timers race and luncheon though, is about the members and their stories, comradery and mateship. It sees members who may not be sailing anymore back on the water enjoying their life sport and their club always with a laugh and cheer.
Quiz Winner was: Second Time Around on count back to Pretty Woman.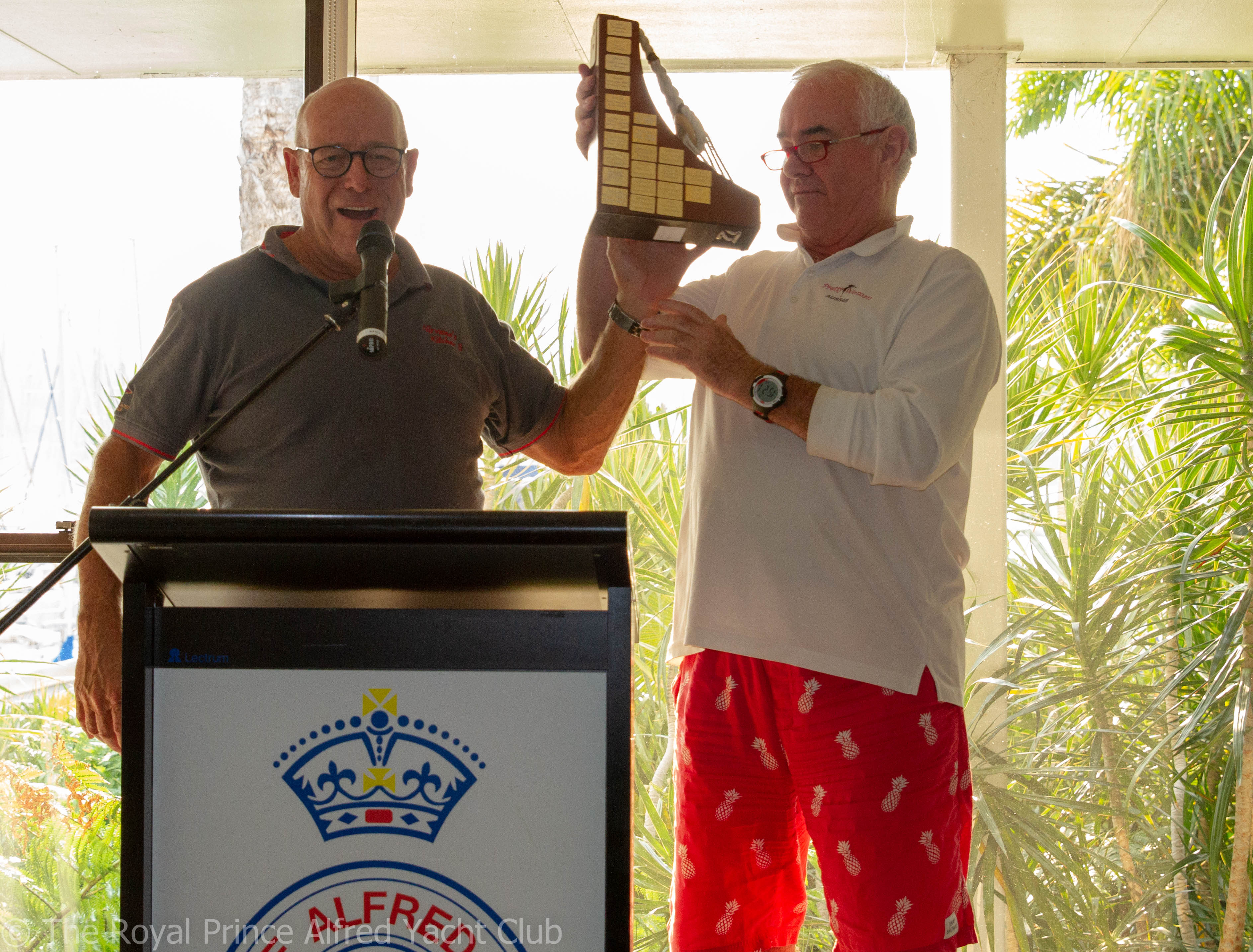 Old Timers Luncheon - Race winning Jim Cormack
Drum roll... and the Old Timers race was..... Nirvana's Kitchen, skippered by Jim Cormack!
Results: http://www.rpayc.com.au/results/2017/club/oldtimers/series.htm
View & download photographs here