Six junior sailors from RPAYC recently went to Blairgowrie in Victoria to compete in the 2018 Optimist Victorian State Championships.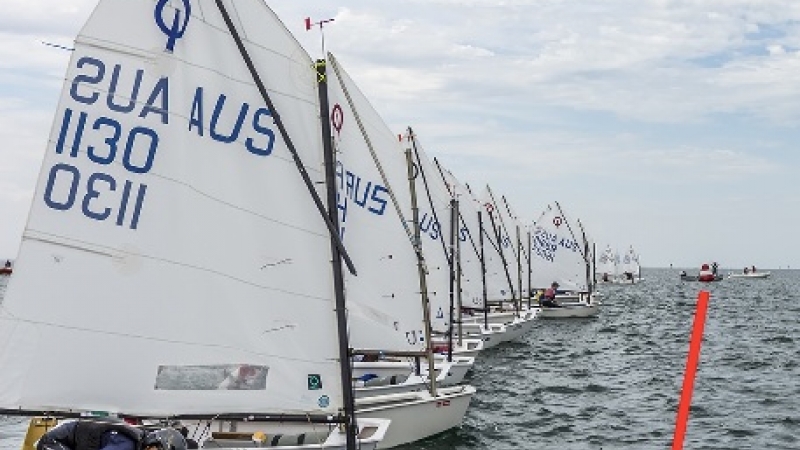 Competition was hot with 116 boats including 4 of the top 5 boats from the Australian championships.
Day 1 was a struggle with very little breeze and the race committee only managing to get 1 late race away.
Day 2 and 3 were a very different story with breezes up around 20 knots with good tide and waves.
Daniel Links handled the conditions well winning 5 out of the 9 races enabling him to place 1st to win the regatta with 2 races to spare. Fletcher Walters fought out a hard regatta to win the last race and take 2nd place overall. Jonathan Tuite relished the conditions finishing 5th.
Angus Renton and Cooper Bellingham also sailed well in the tough conditions finishing 13th and 16th. A special mention to Walter Tuite who has just recently joined the open fleet and battled hard. The experience he gained will be invaluable.
In the Optimist fleet RPAYC now holds the Australian Championships with Fletcher and the VIC, NSW, and ACT championships with Daniel. A big thankyou to Rob and Tom Brewer for coaching support throughout the year and also to Andy and Virpi Tuite for handling the logistics for a lot of the kids for this trip.
All the kids are looking forward to competing in the NSW State Championships at RPAYC on the 24-25 March before some of them head to NZ for the NZ nationals at Picton on the South Island.