Installation works on the front entrance breezeway are underway and will see access through the main clubhouse doors closed between 0700hrs Monday 26 February to Wednesday 28 February 12 noon. Temporary acces to the clubhouse building will be via the blue pathway adjacent the breezeway that opens onto the Terrace. On Thursday 1st March, the jibrock setters / painters will be back to complete works.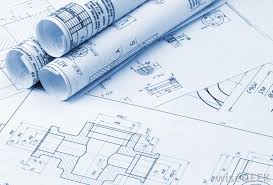 Guests to the club will be required to sign in at the desk located opposite the Regatta Office. Access to reception and the office will be via Halyards.
POSTPONED: Concrete works to the pedestrian pathway at the Club main entrance and down in front of the tenant building are scheduled for 0700 Monday 26th February. Contractors will be onsite to remove all the broken pavers in front of the Tenant building in preparation for a concrete pour on Tuesday 27th, the centre garden area will be opened to allow parking for visitors to the tenants building, the carparks in front of the tenant building will remain closed to cars for 2 weeks to allow the concrete to cure. Road plates will be layed at the top of the ramp down to Greenpoint so access can remain. Reminder that there will be no vechicle access to the Greenpoint Hardstand from 0700 Monday 26th February until Wednesday 28th February to allow for these works.