In October I was lucky enough to be invited to the Bermuda Opti Gold Cup. Only one sailor from the top 25 countries is invited to race against 15 Bermudan sailors.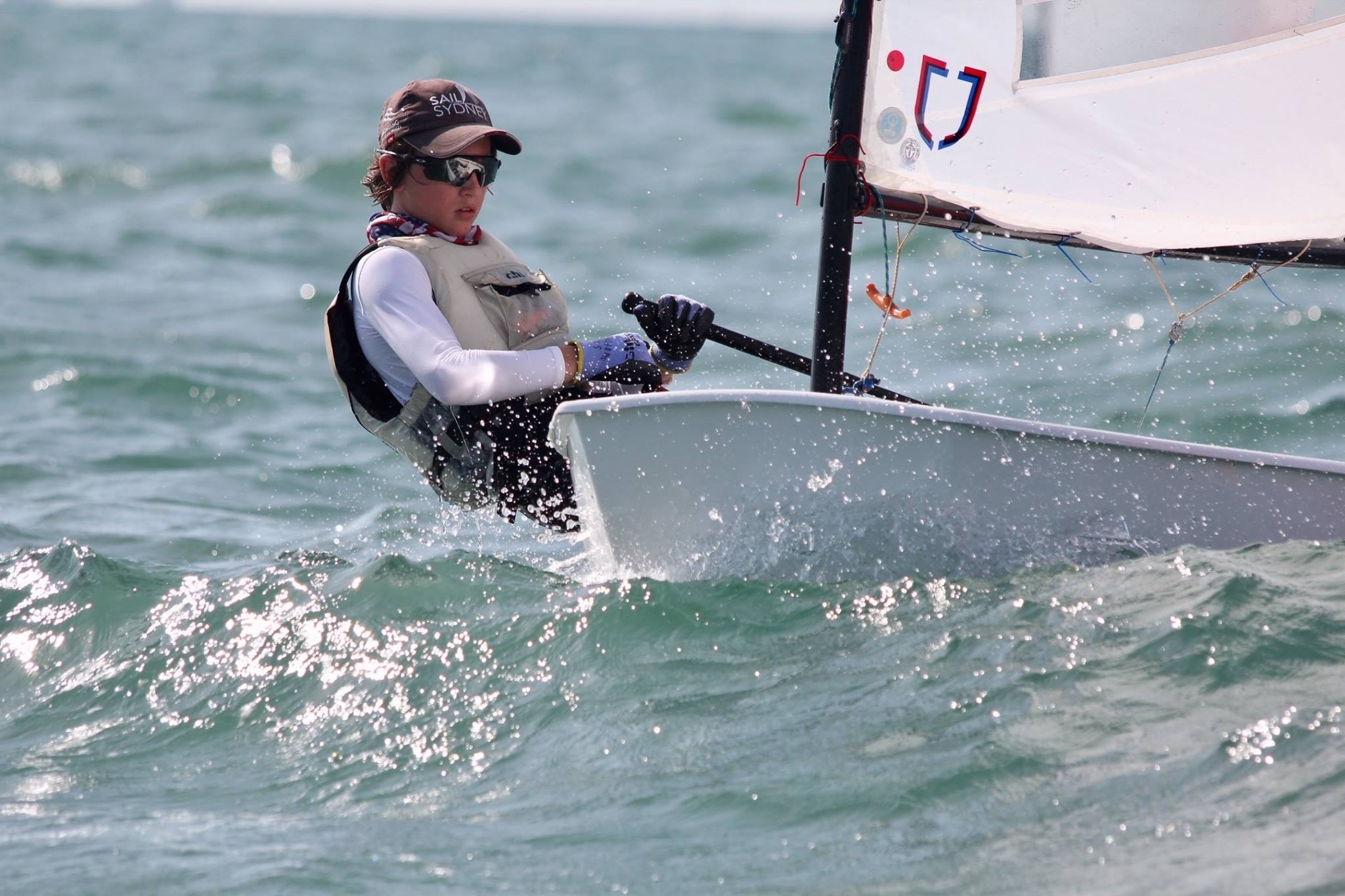 Fletcher Walters in action in Bermuda
I was also lucky to be billeted with the Kemps and they were a great family. Their son Sebastian and my Canadian mate Jack Grogan were in the same house which was sick.
Bermuda is a great place to sail. It blew hard all week and only backed off on the last day of racing. In fact, we didn't get under 20 knots til day six, so there were plenty of sore bodies in the boat park.
The boat park was great fun as I got to catch up with sailors I'd met at the Worlds, North Americans and other events. There were two guys called Jose, so naturally we named them Hose A and Hose B to keep things simple. Hose B was from Argentina and was quick in the breeze and finished third overall. I had good event and was happy finishing 5th.
I did make one rookie error and forgot my gloves more than once. Big mistake as my hands were shredded by the forth day.
The event winner was Santi from Uruguay, Calle from Sweden was 2nd, Jose B from Argentina 3rd, and Richard from Malta 4th, I was 5th and William Pank from GBR was sixth.
The Royal Bermuda Yacht Club were top hosts and I learned a lot about putting a blowy regatta together. Lesson one, look after your body. Lesson 2, those gym sessions with Tana at RPAYC SailFit gym are gold!
Thanks again to RPAYC members. I really appreciate that the Club provides us all a great place to race and hang out. RPA is awesome.
Full results can be viewed here: https://www.juniorgoldcup.com/