Celebrating the Gold Coast's 10th Anniversary Sail Paradise Series, host Club, Southport Yacht Club have opened an early bird race entry fee!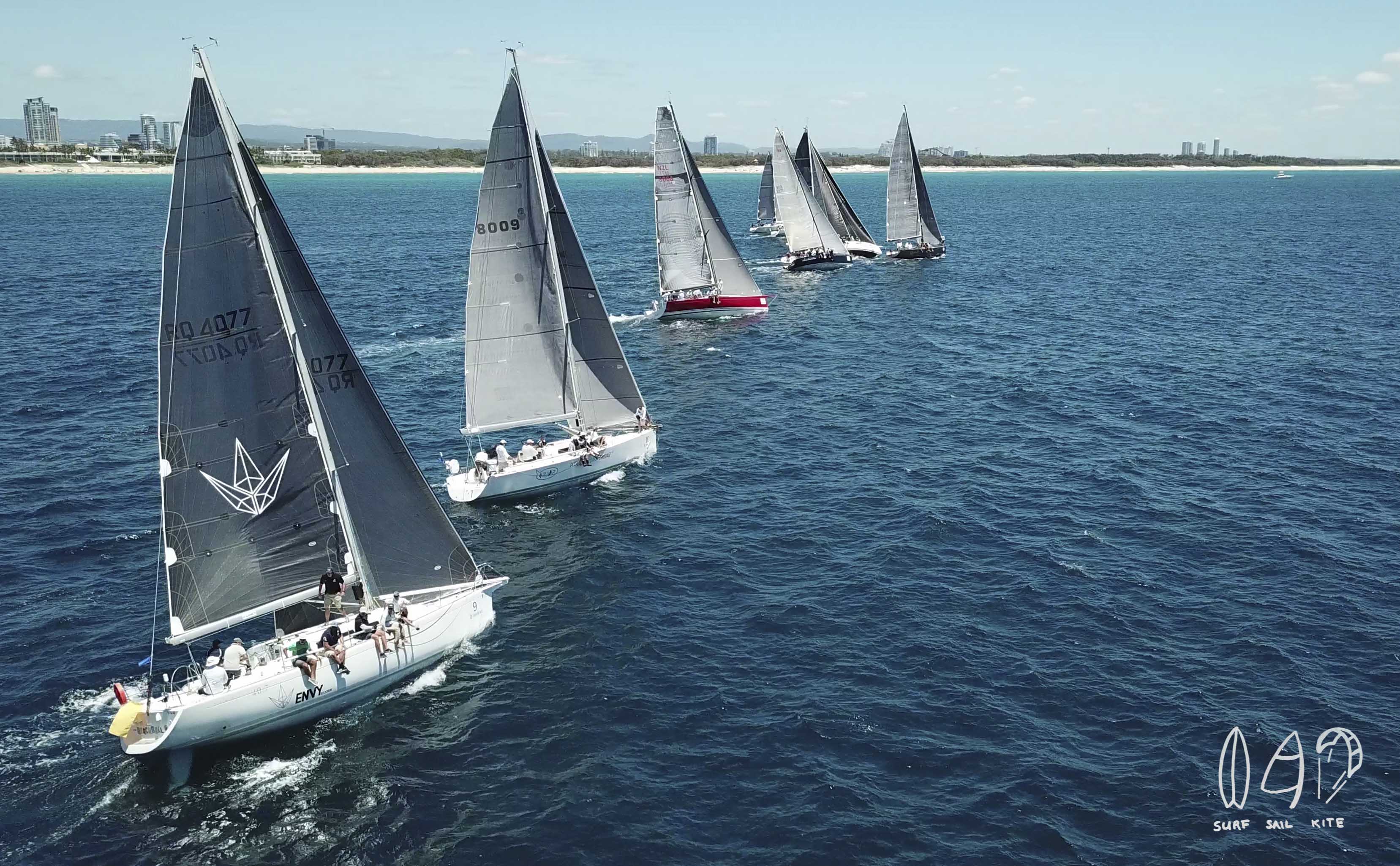 2018_Bartercard_Sail_Paradise_Australian_Yachting_Championships__credit_Surf_Sail_Kite
A count down of 20 days to go to be able to be able to take up this early bird race entry fee of $150. Open to all eligible vessels, enter before October 1st, 2018 to receive this one off special.
Bartercard Sail Paradise 2019 will host a magnitude of Gold Coast fun and spectacular sailing conditions with 10 divisions competing over a four-day period. The 2019 Queensland Yachting Sailing Championships will again be contested at the annual event, with bragging rights up for grabs.
Entries are coming in fast from the Queensland contingents contending for the 2019 series with several Sydney vessels also expected following the 2019 Club Marine Pittwater to Southport Yacht Race commencing on January 2.
"The beautiful scenery makes for spectacular sailing here on the Gold Coast. We make sure everyone involved, skippers, crew, family and friends soak up more than just the sun during this series. I encourage you all to get your entries in and take up the opportunity of our one off early bird discount" said Commodore Ray McMahon.
Entries are now open for the Bartercard Sail Paradise series, held from 6th – 9th January 2019. The four-day offshore regatta will again follow the Club Marine Pittwater to Paradise Yacht Race. A 380 nautical mile offshore event hosted by the Royal Prince Alfred Yacht Club. In it's third year, both Club's are pre planning to ensure the biggest and best combined series yet!