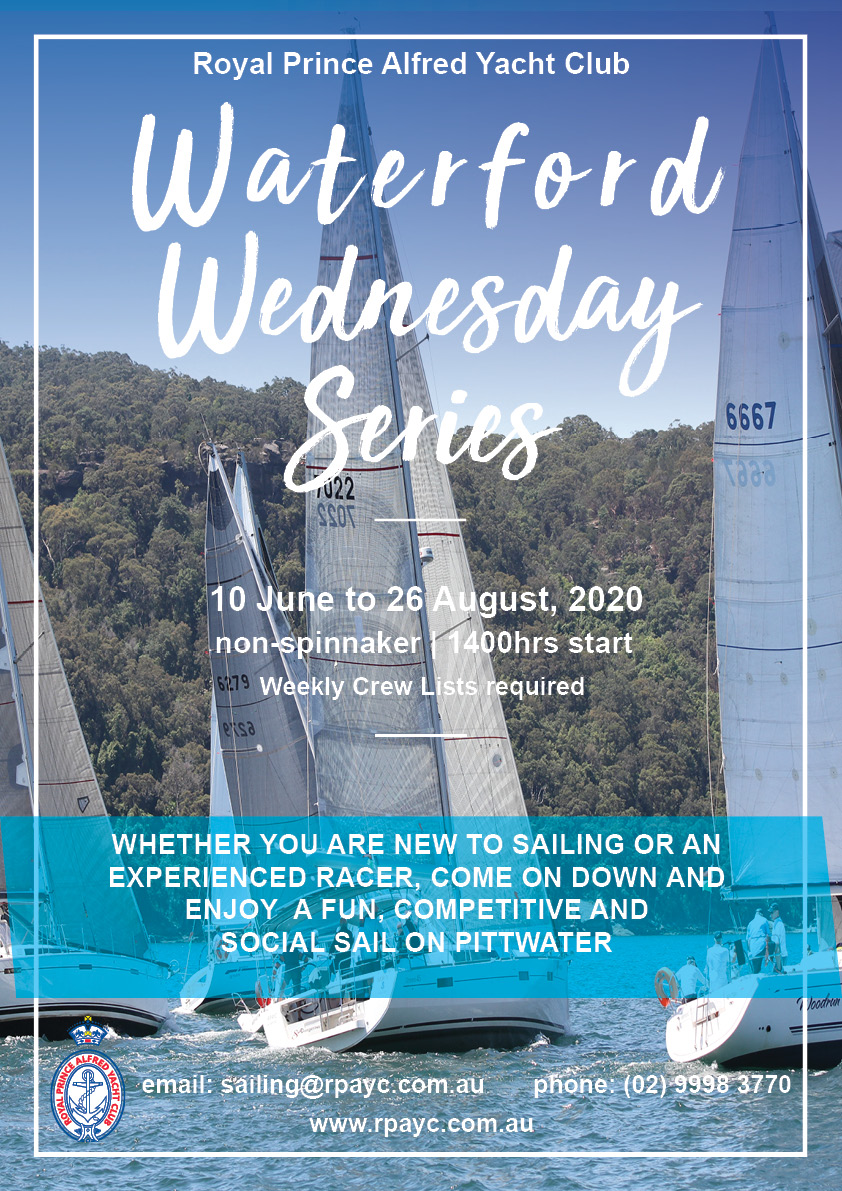 The NEW Wednesday Waterford Series commences on Wednesday 10 June running through to the end of August.
It's great that organised sailing events are allowed but there are still a number of Covid-19 restrictions in place that all competitors need to adhere too which are outlined in the Amended to the Wednesday Notice of Race & Sailing Instructions.
Racing commences at 1400hrs and is a Non-spinnaker series. A maximum of 10 crew per boat is applicable, recommended crew limits are contained in the Notice of Race and below. Social Distancing rules (1.5m apart) still apply whislt racing including a new requirement to submit a crew list per race.
A boats crew list can be submitted via a boats entry form, update existing entry. Or via a mobile link: http://tymob.net.au/1159
The maximum recommended number of crew:
| | |
| --- | --- |
| LOA/Boat | Type Max Recommended Crew |
| More than - 12.00m (39ft) | 8 |
| 10.00-11.99m | 6 |
| 8.00-9.99m | 5 |
| 11m OD Class | 4 |
| Less than - 8.00m | 3 |
| Etchells/Int5.5m/Elliott7/Sports Boats | 2 |
It's a perfect time to try 2 handed sailing, if you are not comfortable using your own vessel the club Elliott 7s can be leased for th series.
Contact the Sailing Office for details sailing@rpayc.com.au
Entry is FoC for Members, vistors are welcome.
NOTICE OF RACE & SAILING INSTRUCTIONS
CREW LIST update & or Submission. Click Here for weekly Crew list submission (A how to guide submit)
See you on the water.