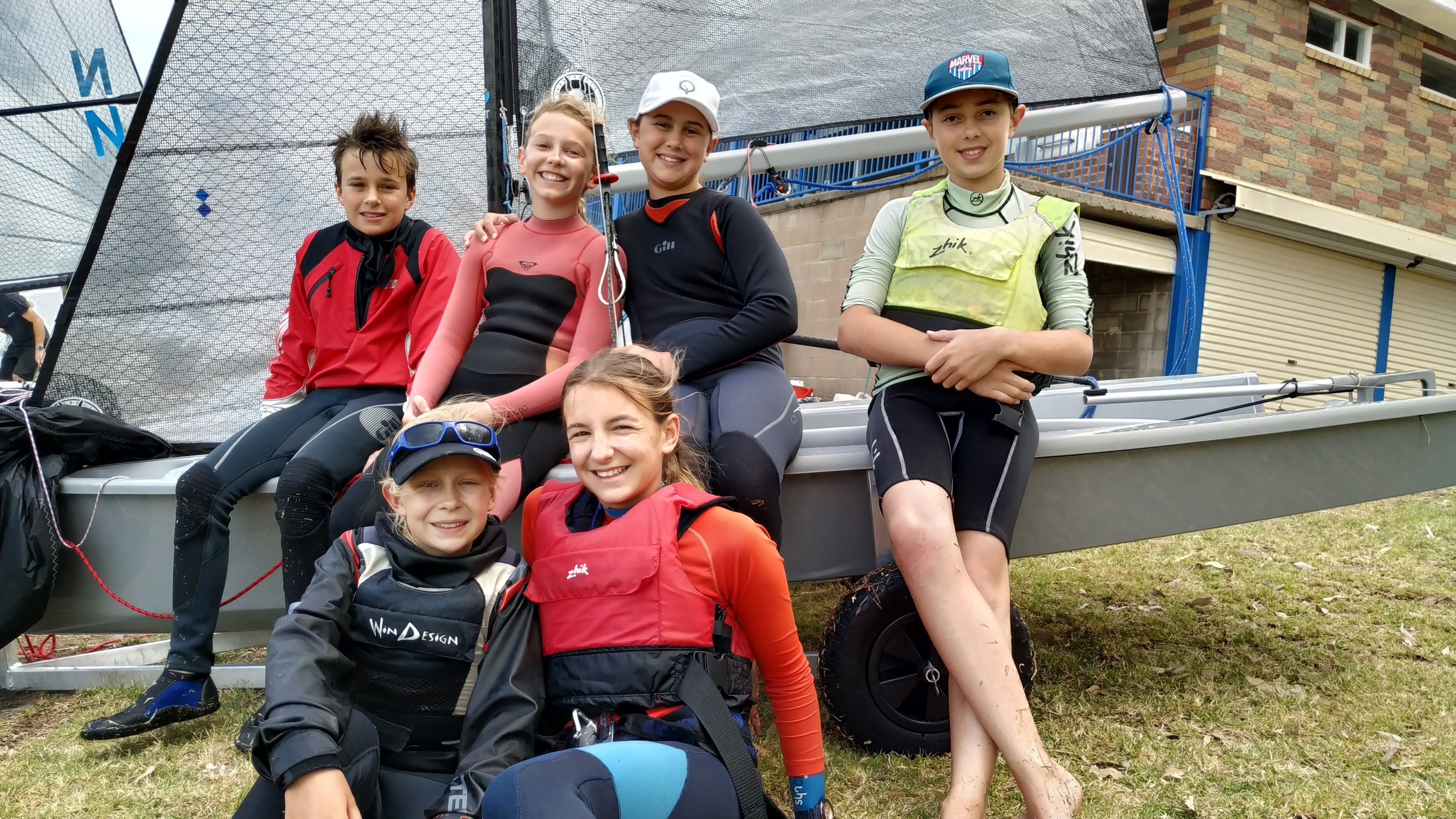 6 RPAYC centerboard sailors travelled to Lake Macquarie for Round 1 of the Flying Ant NSW States. 5 of the 6 of them were new to the class with this being their first regatta in Flying Ants.
For many of us having come from Optis the regatta was run at a very relaxed and welcome pace by SLMASC. A morning briefing by Adam Beashel, out for a race, back to the beach for lunch and some tips to work on for the afternoon and then one more race prior to debrief and packing up for the day. Rinse and repeat the next day. The progress made by all the sailors was dramatic. A steep learning curve but one that saw them smashing out high speed downwind reaches from early on the first day in winds gusting to 25kts.
The Flying Ants have been a welcome addition to the Centreboard lawn adding some options for sailors that want to have the camaraderie of a 2 handed boat and the excitement of a "mini 29er".
Mat Butterworth, Andy Tuite and Andy Springer should be congratulated for driving the adoption of these boats within the club.
Thanks very much to Adam & Lanee Beashel and SLMASC for putting on a couple of great day's racing and coaching.