RPAYC offers the following benefits for Members:-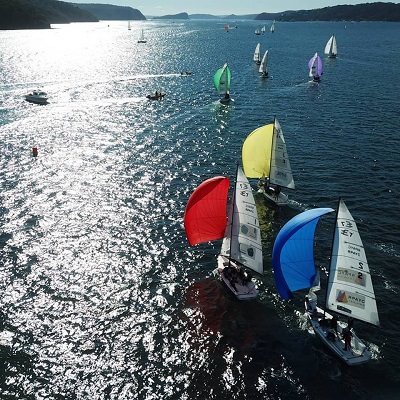 Member prices for:
• Food & beverage in Halyards Bar & Bistro, Happy Hour in the Edinburgh Bar and at Alfred's Table on Friday evenings.
• Club Merchandise
• Club functions and other social events.
• Function bookings with free room hire.
• Slipping and antifoul packages.
• Race entry fees waived for full members.
Hiring of the Club's Elliot 7's and windsurfers.
• Sail training programs for adults and children run by the Club.
• SailFit Fitness Centre membership.
• Fuel purchases at RMYC Broken Bay.
Year round sailing programs:
• Keelboat racing (including one design) – inshore and offshore on Wednesdays, Saturdays with twilight racing on Tuesdays and Thursdays.
• Off the beach centreboard racing.
• Club, state and national regattas for keelboat and centreboard sailing.
Windsurfing.
• Extensive cruising calendar – both on and off the water with local and longer events.
• Youth development program.
• Integrated sailing activities.
• Training programs for adults, teenagers and children, including Australian Sailing's OutThere Sailing Program for 12 - 17 year olds.
• Crew register.
• Comprehensive training for race management volunteers.
Club facilities:
• Car accessible parking during club visits.
• Marina, hardstand and club moorings.
• Fully serviced boatyard with cranes and travel lift and service facilities including a chandlery, rigger, shipwright, electrician, engineer, brokerage and marine upholstery.
• Equipment storage areas.
• Tender service.
• Pump out facility.
Gas bottle refills.
• Recreational moorings in Pittwater and The Lower Hawkesbury River waterways.
• Disabled access for boat launching.
• Gym.
• Showers, laundry and disabled amenities.
• Library and Billiards Room.
• Children's playground.
• Environmental initiatives, such asseabins, recycled water on the Boatyard and herb garden.
• Use of the RMYC Broken Bay shuttle bus service.
Other:
• Complimentary Australian Sailing membership.
• Member accounts billed monthly.
• Weekly E-Newsletter and Annual Yachtsman magazine.
• Birthday voucher for use at the Club on Friday evenings.
• Free Wi-Fi.
• Reciprocal arrangements with selected yacht clubs worldwide.
• Can sign in guests who live within 5kms of the Club.
• Bayview Golf Club reciprocal discounts