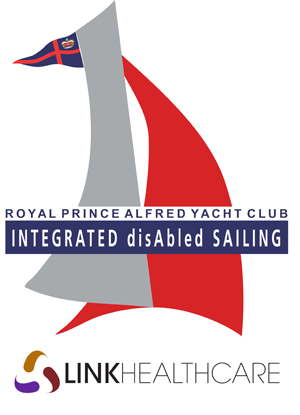 What is Integrated disAbled Sailing (IdS)?
In 2013 The RPAYC furthered its commitment to disabled sailing by formalising a program called Integrated disAbled Sailing (IdS). The program provides financial and volunteer support to integrate sailors with disabilities into the Club's regular sailing program and provides support for Sailability Crystal Bay which is based out of the Club's Crystal Bay hardstand. In 2015 the Club was proud to win a national award for this program from the Marina Industries Association.
The program is proudly and generously supported by its primary sponsor LINK Healthcare. A number of fundraising events enable Members and local businesses to contribute to funding the program. Club Marine Insurance provide in kind support by insuring IdS vessels.
The RPAYC is fortunate to have world class, privileged facilities. These facilities have evolved over nearly 150 years and benefits those who are members today. The Club and its Members wish to continue sharing these facilities.
IdS is now firmly embedded as an important part of the Club and it's time to broaden the IdS program and structure it to routinely involve other disadvantaged groups. The Club will evolve the program around three key groups providing both financial and in kind support as follows:
- Disability - Illness - Social Disadvantage
The intent of IdS was to partner with other organisations that reach out to those who could benefit from the freedom and associated health benefits that sailing offers as well as extending financial assistance to associated causes. Thus the focus now turns to broadening the program.
In addition to Sailability and other disabled sailing, the Club will start it's expanded program by partnering with Soldier On, a registered charity dedicated to supporting service men and women in adjusting back to civilian life, and StreetWork, a Sydney based charity helping young people aged between 11 and 18 who are "at risk".London Paralympic gold medallists Dan Fitzgibbon and Liesl Tesch are the IdS ambassadors. They volunteer their profiles and time in promotion of the program.
The RPAYC was proud to have Link Healthcare on board as the program sponsor for three years until 2016.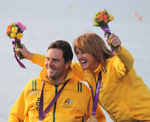 "This is such an exciting program by the RPAYC, unique in Australia. Instead of creating a separate sailing program for people with disabilities, our goal is to integrate sailors with disabilities into the mainstream sailing activities at the club.
I know after I came back from the 2012 London Paralympic Games I thought "what now". This program will create a pathway for people with disabilities to enjoy sailing with everybody else and also have a social outlet.
It's about just being another sailor, not a sailor with a disability. The RPAYC should be applauded for this initiative."
IdS Ambassador and London Paralympic gold medallist Dan Fitzgibbon.
Why IdS?
Sailing is an inherent part of our culture that provides exhilaration and freedom for all. Sailing is a sport that enables sailors with disabilities to not only excel in, but to equally compete against able bodied sailors.
The RPAYC supports all sailors with a wide range of disabilities whether by age, accident, illness or birth and through IdS encourages these sailors to become part of the club.
IdS Objectives:
To integrate sailors with disabilities into regular, inclusive for all, club racing events.
To support Sailability and its activities in introducing people with disabilities to sailing.
To encourage members and others in the community to provide financial &/or volunteer support
To provide support, coaching, training and high performance development to prepare for and compete in events.
The Club aims to do this by:
The acquisition, modification and maintenance of a keelboat vessel which can then be easily modified to accommodate sailors with disabilities.
Encouraging club sailors to compete with (or against) and/or provide volunteer support to sailors with disabilities, with their classes.
Supporting Sailability's activities by providing storage for Sailability vessels and making club infrastructure available for participants.
Supporting competition for sailors with disabilities such as attendance at regattas and hosting of regattas.
Fundraising
Fundraising will be primarily through events, donations and sponsorships in addition to grants from the Government, Yachting Australia and Clubs NSW.
The RPAYC has been approved for a grant through the Australian Sports Foundation (ASF) for the IDS Program, which will mean that your donation will be tax deductable.
---
How you can get involved in the program?
Support the program by:
Participating in the on water and off water activities throughout the year.
Volunteering your time to assist with the program, compete with sailors with disabilities, support their classes, and assist with the maintenance of a boat.
Sponsoring a sailor with a disability.
Sponsoring one or more of the activities over the Link Healthcare Islands week-end.
Donating cash or prizes.
For More Information
Contact the RPAYC on 9998 3700 to register your interest or email rpayc@rpayc.com.au
If you are a sailor with a disability and wish to give sailing a go, then contact Sailability Pittwater Commodore Allan Jones via email: ajo94109@bigpond.net.au or call 0410 419 290 or visit www.sailability.org/au/pittwater/

About Link Healthcare
LINK Healthcare is a privately owned Australian-based specialist Pharmaceutical and Medical Technology business. LINK's mission is to strive for excellence in the marketing of a vitally important and unique range of specialist products that enhance the well-being of thousands of people in the region. Visit Link Healthcare website here.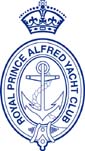 About The Royal Prince Alfred Yacht Club
The RPAYC is one of the oldest and largest yacht clubs in Australia with a rich history stretching more than 140 years. The Club offers world class facilities including a fabulous clubhouse, floatingmarina and moorings, gymnasium, disabled facilities, boatyard and travel lift, cranes and hardstands, vessel storage, car parking and onsite maintenance services. In addition, the Club offers a comprehensive year round racing, cruising and centreboard calendar and training opportunities. The Club's vision is "Excellence in Sailing".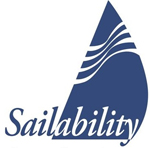 About Sailability
Sailability is a "not for profit", volunteer-based organisation which,through the activity of sailing, enriches the lives of people with any type of disability. Sailability operates in numerous countries throughout the world at over 350 local Sailability clubs.The local club is Sailability Pittwater. Their affirmed purpose is'to facilitate sailing for everyone, regardless of age or ability with emphasis on opportunities for people with disabilities.' Visit Pittwater Sailability website here

About Solider On
Founded in 2012, the organisation was inspired by the death of a friend. Lieutenant Michael Fussell was killed in an IED blast in Afghanistan in 2008 and his friend John Bale looked for a way to support those who survived the blast. With his wife Danielle, they reached out to his fellow soldiers and enlisted the help of Cavin Wilson, who had been posted in Afghanistan, involved in returning soldiers killed or wounded in action. Together they decided it was time to start an organisation that connected these men and women to the wider public, ensuring these brave sailors, soldiers, airmen and airwomen could be cared for and lead fulfilling and successful lives.