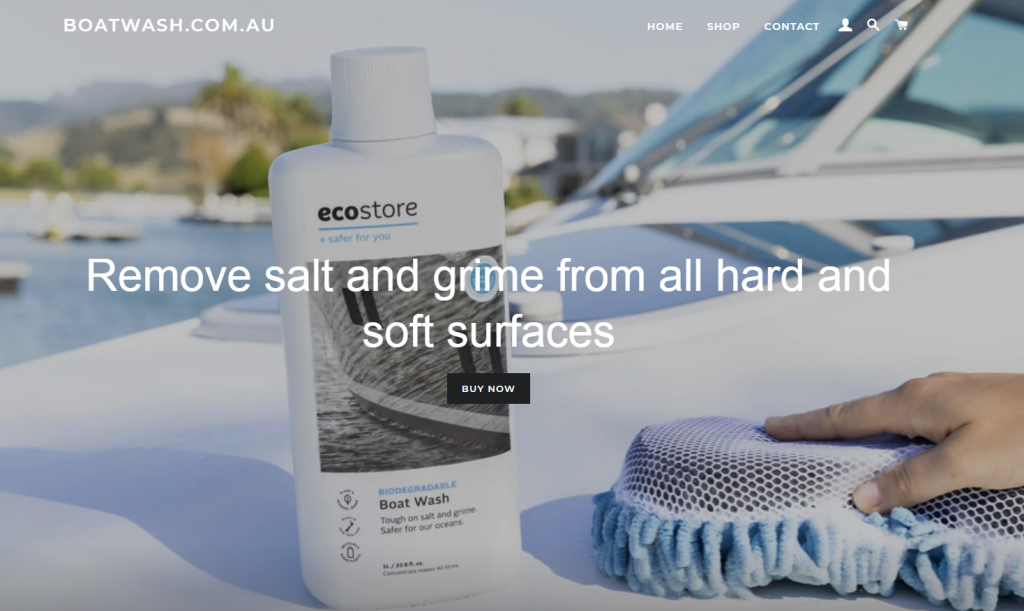 This weekend sees the start of the Youth Match Racing Season 2021-22 with the NEW ecostore Match Racing Regatta hosted by RPAYC. 
With 6 youth teams represented by 3 clubs visiting Pittwater for their first event matched against each other.  Many clubs Youth Development Programs and events were cut short due to covid restrictions, with restrictions lifted the teams have been putting in the on water hours over the past few weeks in preparation for the Grade 4 event. 
It is fantastic to welcome aboard a new sponsor of ecostore who have released a unique eco-friendly boatwash product suitable for all vessels.
ISO14001, Enviromark Diamond and CarboNZero certified ecostore's Boat Wash is specifically formulated to remove salt and grime from all hard and soft surfaces – including fibreglass, vinyl, plastic, metal, wood, rubber, glass and all painted and polished surfaces. It's gentle on sensitive skin, and the plant and mineral-based formulation rapidly biodegrades in marine environments, making it safer for boaties and safer for our oceans.
"Ecostore is a brand that choose products that are safer for you, your family and our world, so it is great for boatwash.com.au to be able to support this event in an ecofriendly way" says Grant Pellew Managing Director Australia & New Zealand.
Visit ecostores boatwash today https://boatwash.com.au/ 
Leading the Team of Race Officials is Ted Anderson no stranger to the skills of match racing fleets having taken the lead for many RPAYC, State and World events. 
Racing commences Saturday at 1000hrs. 
Follow the results at https://rpayc.com.au/ecostore-youth-match-racing-regatta/
Teams & Skippers:
Representing the 
CYCA – Cole Tapper
CYCA – Will Sargent
RPAYC – Alistair Reed
RPAYC – Emma Rankin
RSYS – Jed Cruickshank
RSYS – Paul Max
Umpires:
Thank you to our Umpires for the weekend  
Simon Barrington
Ian Humphries
Erica Kirby
Richard Hudson
Steve Hatch
Robin Tames
Robert Armstrong