As you are aware the East Coast Low that fell upon the east coast earlier this month, combined with the king tides led to significant damage to many coastal installations. Unfortunately the Coffs Harbour Marina sustained significant damage to its offices and marina as giant waves crashed over the breakwall. The timing was very unfortunate as improvements to the breakwall had been planned to take place during the month and may have saved the marina from such significant damage. It is understood that the work to reinforce the breakwall will take place in the coming months and that the repair and/or rebuildi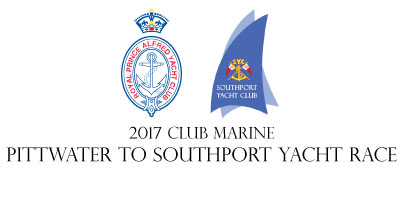 ng of the marina is being investigated by the marina owner.
These works are a significant undertaking and the timing is uncertain. While the Club understands that efforts will be made to complete the works prior to the year end and in time for the Club Marine Pittwater to Coffs Habour Race, there can be no guarantees of this. The Coffs Harbour Race Organising Committee and the RPAYC Board considered the matter long and hard and while we wish to continue to support the CHYC, the Coffs Harbour marina and consequently the local Coffs community, we feel that it is in the best interests of the race and the competitors to take a decision that provides certainty so that participants may make plans and bookings with confidence.

It has been decided that the RPAYC signature New Year offshore event starting on 2 January 2017, will be destined for Southport. We appreciate that the Coffs Harbour Yacht Club is disappointed, but feel that it is necessary to resolve the matter quickly and provide certainty with respect to the destination. After 35 years of racing to Coffs Harbour, this decision has not been taken lightly and we hope to return to Coffs Harbour for our 2018 race when the infrastructure is back in place.

While this will mean a longer race, adding a further 150 nm, we hope that the attraction of a warmer, northern journey will continue to appeal to our regular participants and perhaps entice a few others.

The Coffs Harbour to Southport race, organized by the Southport Yacht Club has been abandoned for similar reasons, but we have been advised that SYC intend to continue with their Sail Paradise Regatta commencing early January and welcome all boats racing from Pittwater to join the regatta. The new race length will be 370nm, Australian Sailing Category 2 race.

A Notice of Race is being finalized and will be available in the mid July.
RACE DOCUMENTS:
Online Entry and submission of crew and race documentation
Accomodation and Travel.
Airlines
Things to do on the Northern Beaches
Visit the Gold Coast