Well what a way to finish the regatta, with Bushranger getting another bullet!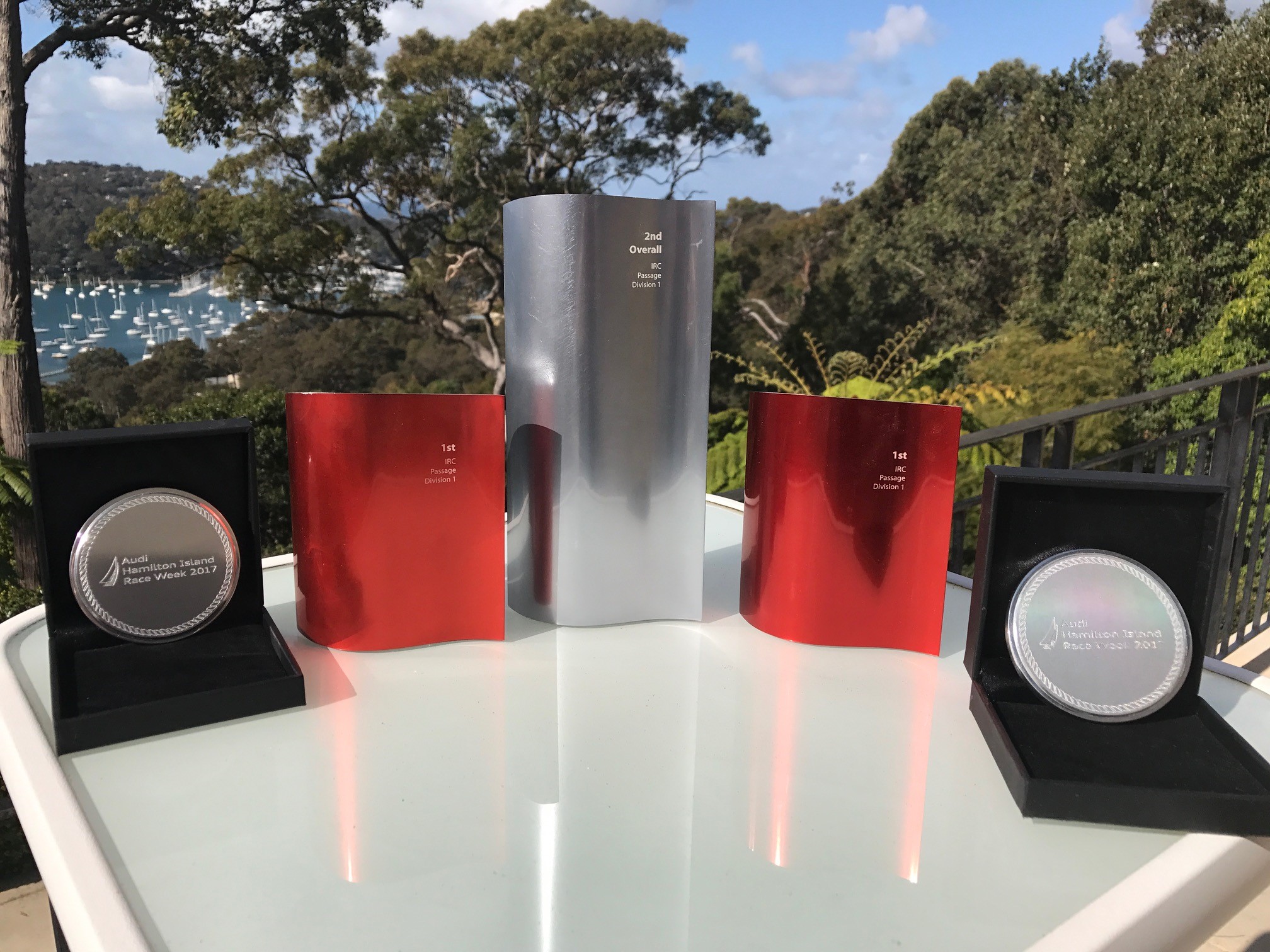 It was a fantastic way to wrap up the seven days of racing and it helped us to a clear 2nd in the series, only 3 points off 1st. Considering the passage style racing and fairly strong winds we are very happy with the result. Congratulations to Swish who were just too fast for us in this regatta.
Also well done to Toy Box 2 who was 3rd, as we had great racing with them all around the course. It's been an absolutely fantastic week up here a Hamilton Island. We have had stunning sunny days throughout and have sailed on some of the most beautiful waterways in the world. Congratulations to the Hamilton Island Yacht Club and the race committee for putting on such an enormous and well run regatta.
For anyone who has not done a Hamo, put it on your bucket list, as it is one of the best yachting regattas in the world!
A special thanks to our owner Gerry Hatton and our fantastic crew. We have all had a blast, along with many many laughs this past week.
Thanks also to North Sails, Olectrics B&G instruments, Mark Mills the Yacht Designer and MAT yachts for providing such a wonderful boat to sail on. Finally thanks to all who followed us this week, we hope you enjoyed it.
For now until our next regatta, it's Bushrangers out!
By Andrew Hatton