Continuing on their success in the Sydney to Goldcoast Race, the team of Showtime, Mark Griffiths, Kerr40 dominated the recent Brisbane to Keppel Race with an impressive spread of results: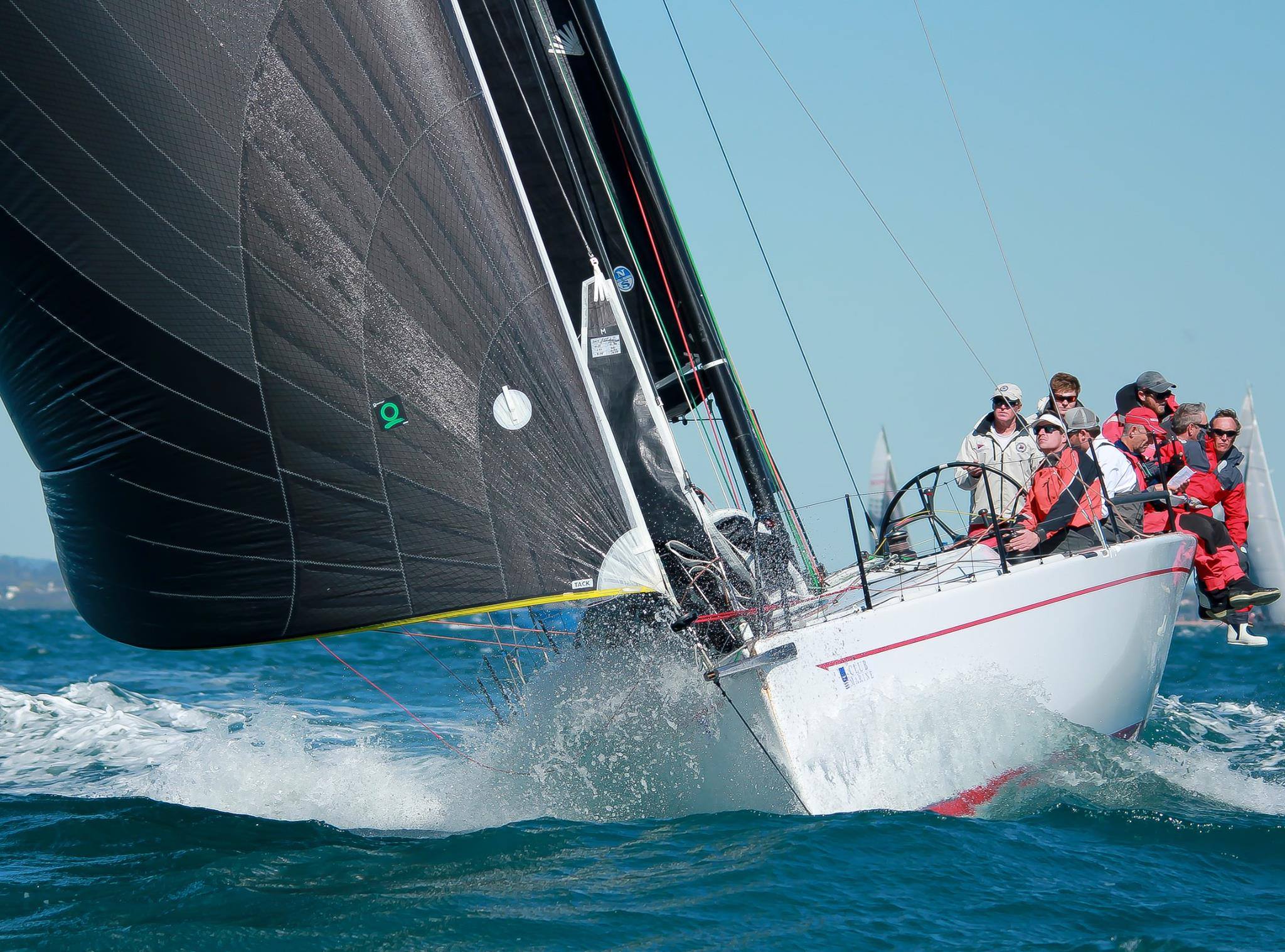 4th Line Honours

2nd IRC Overall (2nd Division 1 IRC)

1st PHS Overall (1st Division 1 PHS)
The Signature Yacht Race of the Squadron, the Brisbane to Keppel Tropical Yacht Race concluded for another year on Tuesday the 8th of August 2017, with the last of the competitors crossing the line at 0750. The skipper and crew of the double handed yacht Maverick were happy to be finished with a race that provided a variety of conditions. Results of the race are here.
Although the conditions were light and tricky, the challenge for sailors was great, and top level racing occurred throughout the fleet. This wasn't a drag race, it was a real test of seamanship and skill. Well done to the many Squadron members who took part in, what is becoming, one of the classic coastal races in the country.
Congratulations to Sam Haynes and the team on board Celestial from the Cruising Yacht Club Of Australia who have been declared the Overall Winners of the 11th Club Marine Brisbane to Keppel Tropical Yacht Race.
The JV TP52 pushed hard early in the race to get up the coast of Fraser Island, before keeping composed in the late stages to clinch victory on IRC.
Celestial was also the winner on ORCi, demonstrating solid performance against tough competition; especially from Showtime, Alive Yachting and Wild Oats XI.
Best of luck to all the boats continuing on to compete in the Hamilton Island Race Week!
Enjoy some of the highlights thanks to our Squadron marketing team here
Full Results: http://results.rqys.com.au/b2k2017/series.htm