The English skipper Avia Willment made sailing history today when she became the first woman to win the coveted 8 Metre World Championships. Racing against a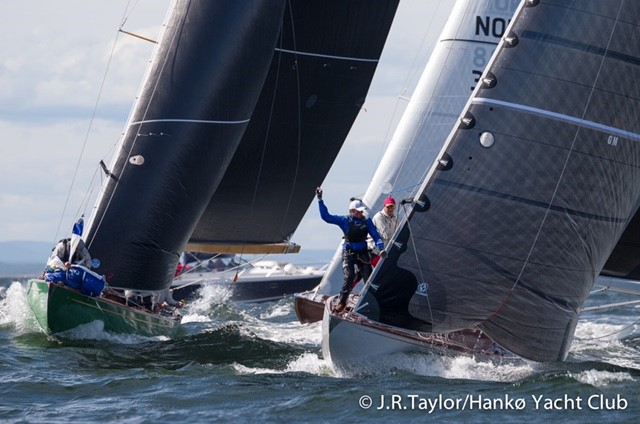 crack fleet of 28 international yachts, all of them crewed by professional, mostly male, sailors, Ms Willment sailed a near perfect regatta, amassing an unassailable points lead going into the final day. She was so far ahead on points that she had no need to compete in the 10th and final race held this afternoon in dangerously high winds and seas on the testing Skagerrak course off the south west coast of Norway.
In winds gusting to 27 knots and steep breaking seas, nine yachts prudently decided to not compete. That left a fleet of only 12 boats in the last race. Norway's King Harald carried sail like a Viking and bravely pressed on, only to lose the top of his Sitka Spruce mast when the forestry fitting gave way in the heavy-pounding seas. The Finnish yacht SILJA also came to grief when her aluminium mast snapped above the hounds.
The crew of VARG, the Australian yacht competing under the burgee of the RPAYC, wisely chose to err on the side of caution and did not compete in today's violent conditions. VARG travelled 20,500 nautical miles to compete in the World Series and although she did not have the boat speed or the pointing ability to trouble the other boats, she did sail in every race bar one and was much admired by the European sailors for the beauty of her lines, drawn by Johan Anker in 1924. VARG came 24th overall in the fleet of 28.
The Austrian boat PANDORA was second overall in the Championships with the Norwegian yacht WANDA third.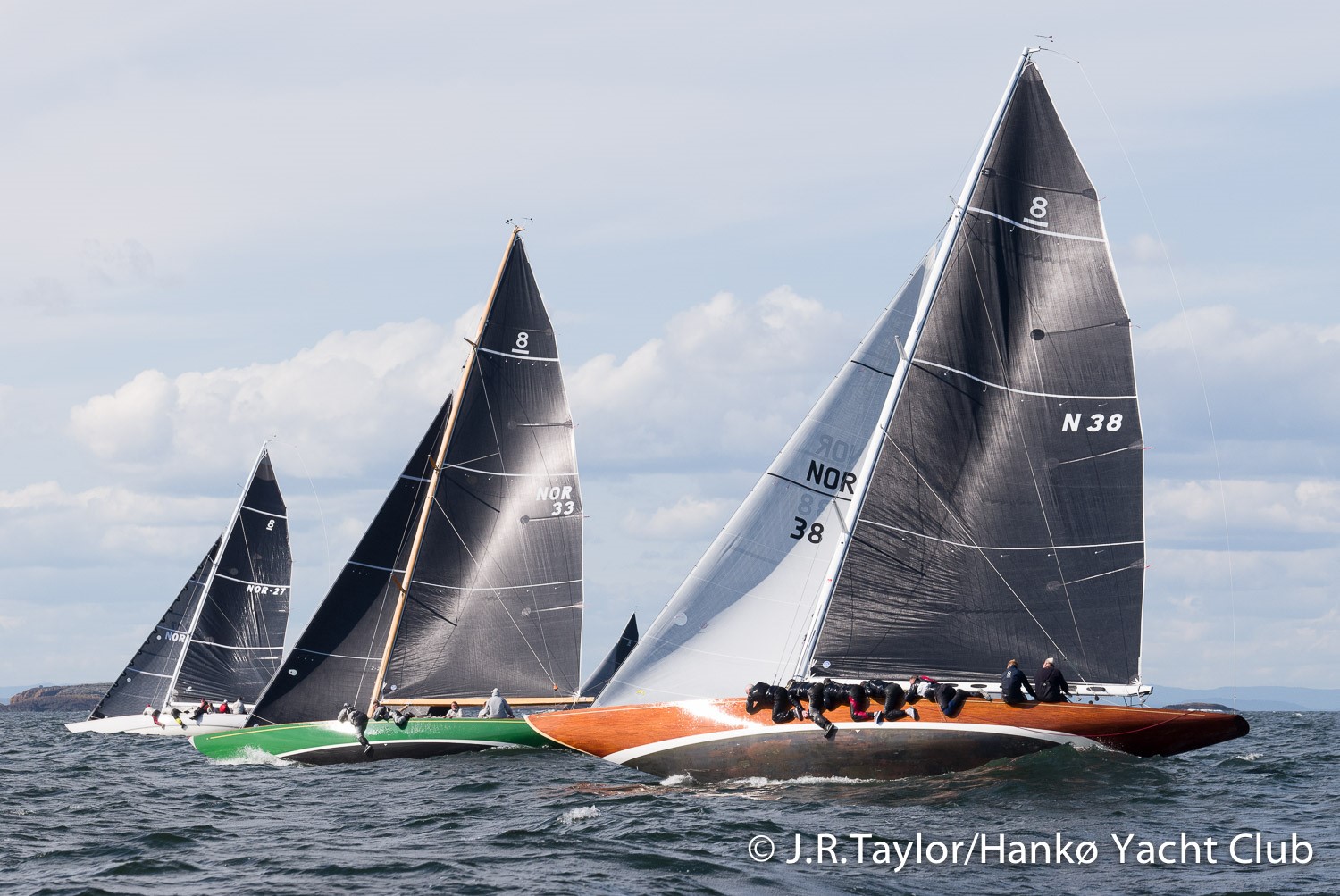 VARG's owner-skipper, Kraig Carlstrom spoke for every member of his Australian crew when he declared himself "well pleased" with what has been a truly memorable experience in competing in Norway. "We have been overwhelmed by exceptional Norwegian hospitality ", he said. "Everyone made us feel welcome, both afloat and ashore. We are all deeply grateful that we have had the privilege of competing for Australia against the world's best sailors. "
While the English skipper Avia Willment won the overall regatta, the Sira Cup was won by the Austrian skipper Werner Deuring on PANDORA, while the Neptune Cup was won by the Swiss skipper Angelo Mazzarella on CARRON II.
Bruce Stannard.
http://www.manage2sail.com/en-US/event/f24bb8fc-90d5-48fb-8373-e902934e1051#!/results?classId=9b843e3c-6969-420c-8553-83ee1316ecaf
All photos are free for editorial use, credit James R. Taylor.