Land Rover Sydney to the Gold Coast Yacht Race 2017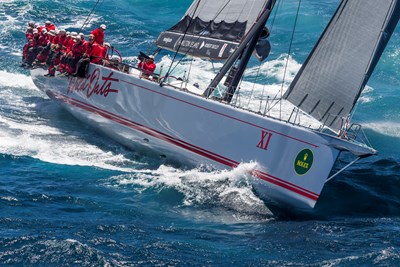 Eight RPAYC Teams from the 57 entrants took to the winter waters to compete in this year's Land Rover Sydney to the Gold Coast Yacht Race 2017. With final results published, RPAYC have taken to the podium across all categories a great achievement.
David Taylor aboard Showtime reports that "the race was a long upwind race in 10-15 knots with the wind generally north during the day and north-west during the night. Conditions were dry and not too cold, but the southerly current was a challenge. The further we went offshore the current was up to 3 knots and closer to shore was 1.2-1.8 knots, but generally we were in 2 knots of current for most of the race. If we went too close to shore to try and escape the current, the wind was much softer than being offshore in more current. Showtime struggled to keep with the boats in her division due to the shorter waterline length and being a downwind boat, but after rounding Cape Byron a little further offshore than our competitors we managed to have some time with the masthead Zero up and make some gains. Pretty Woman and OCL2 were stuck close to shore off Kingscliff in much less pressure and we were able to sail around the outside in more pressure and make enough time gain to finish second in our division on IRC and ORCi, as well as being first line honours in the 40 foot and under category".
During the third night we had a close encounter with a whale. The whale appeared to be having a rest and we made a very evasive turn to just miss the whale by about 5 metres.Full results: http://goldcoast.cyca.com.au/standings/?raceId=108&categoryId=479&raceTime=
Line Honours:
Wild Oats XI, The Oatley Family 1st – 1:18:37:06
Showtime, Mark Griffith 20th – 2:19:18:00 (first boat under 40')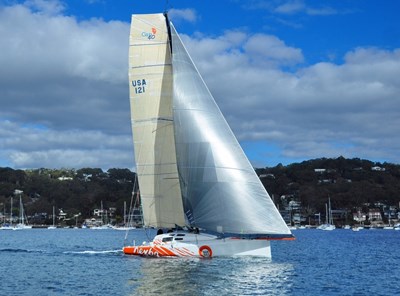 Pretty Woman, R. Hudson/M. Lockley/R. Murphy 21st – 2:21:10:55
Nexba, John Bacon 24th – 2:21:28:16
Xs Moment, Ray Hudson 27th – 2:22:18:42
Takani, James Whittle, 41st 03:01:58:31
Sticky, Richard Harris 48th – 3:03:5:44
Quest, Paul Clitheroe/Bob Steel – RET at Port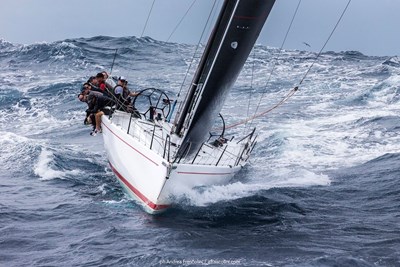 IRC overall & Division: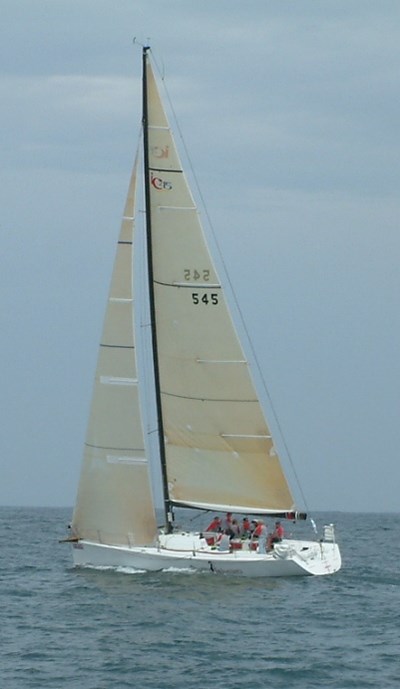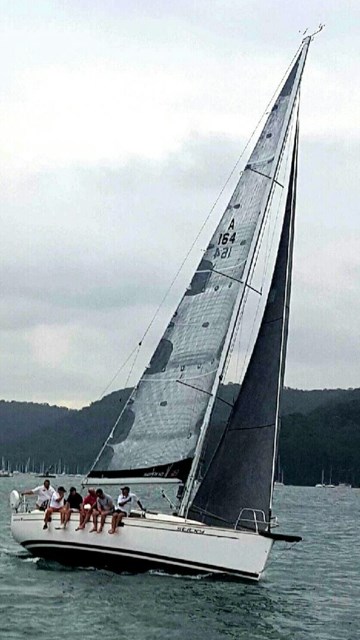 Sticky 8th (Division 4 3rd)
Showtime 18th (Division 2 2nd)
Xs Moment 20th (Division 2 3rd)
Pretty Woman 27th (Division 2 5th)
Wild Oats XI 29th (Division 0 2nd)
Quest – RET
PHS overall:
Takani 2nd
Nexba 13th
ORCi overall & Division: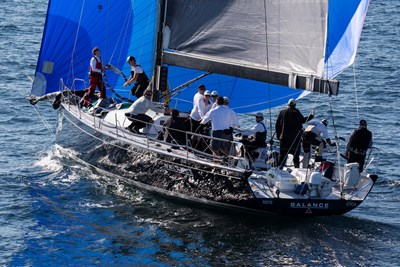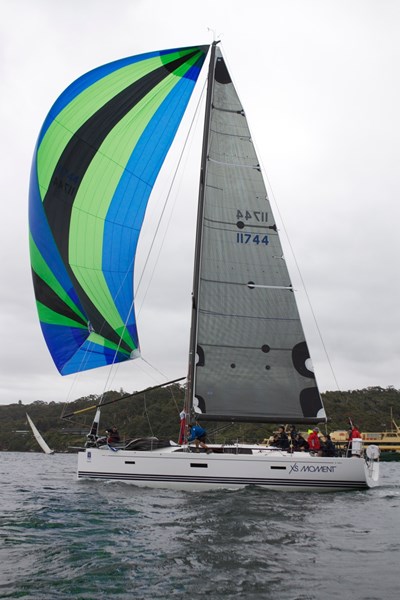 Sticky 5th (Division 3 5th)
XS Moment 15th (Division 3 12th)
Showtime 21st (Division 2 2nd)
Wild Oats XI 24th (Division 1 6th)
Pretty Woman 27th (Division 2 6th)