The team of RPAYC sailors William Dargaville, Harry Hall, Ryan Wilmot and Queenslander Charlie Wyatt are taking on the World Match Racing Tour down in Geographe Bay, WA. The change to the carbon fibre semi-foiling M32 catamarans has been challenging but the boys are enjoying every bit of it.
The team began with a three day licencing clinic on the catamarans in Perth. This clinic covered safety aspects, set-up and roles on the boat, as well as an introduction to the tactics of starting and match racing. We found the clinic useful, especially regarding the limited large catamaran experience amongst the crew.
Yesterday, the team headed south to Busselton to the start of the WMRT Geographe Bay Cup. The venue is offshore, yet flat water due to the bay and shallow water. The race course is bordered on one side by the Busselton Jetty.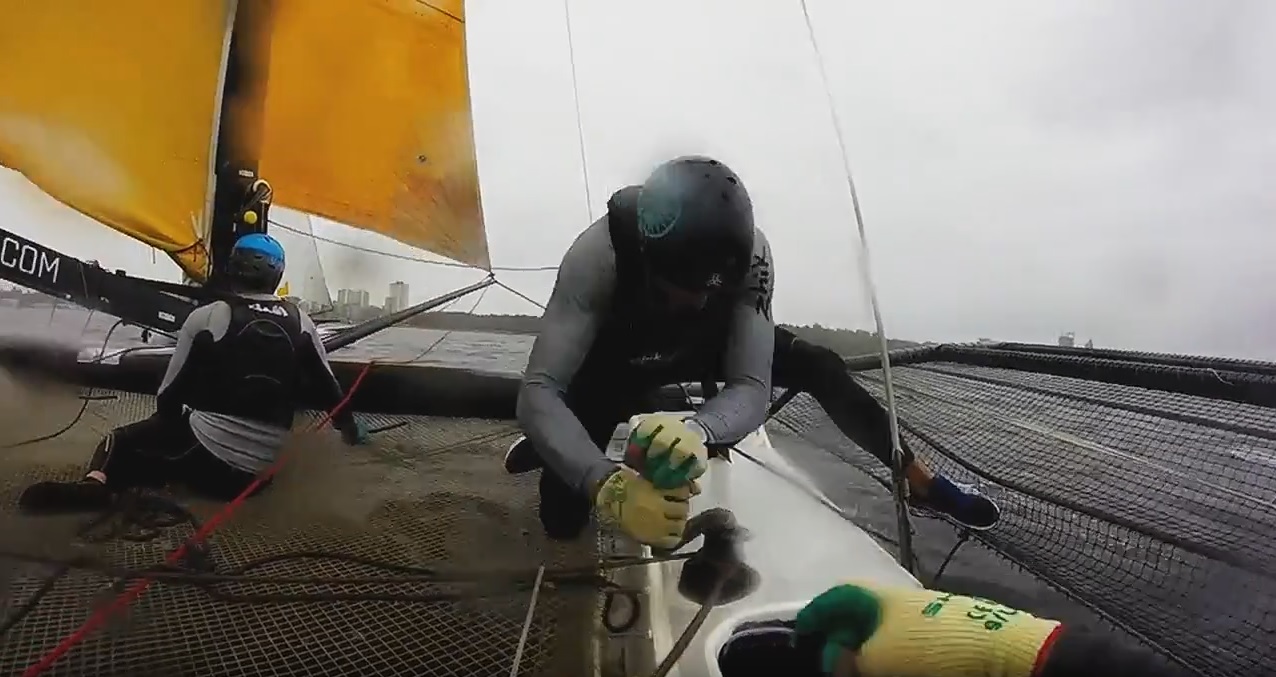 Today we were held onshore for two hours due to strong breeze with gusts over 30 knots. When we were released, we were initially set back by damages on the boats, yet we used this time to practice the manoeuvres that are so crucial on the boats. The racing is extremely physical with high loads across the boat and short twelve minute races filled with plenty of manoeuvres.
Due to the conditions and breakages on two boats, we were only able to sail two races today. Unfortunately they were both losses, yet this is not surprising given our inexperience and the level of competition in the regatta.
With the boats regularly hitting over 20kts downwind and a new style of racing in the catamarans, the learning curve has been steep but the team is progressing quickly and looking forward to better races in the coming days.
By Will Dargaville