Hot line up of new youth sailors coming to Perth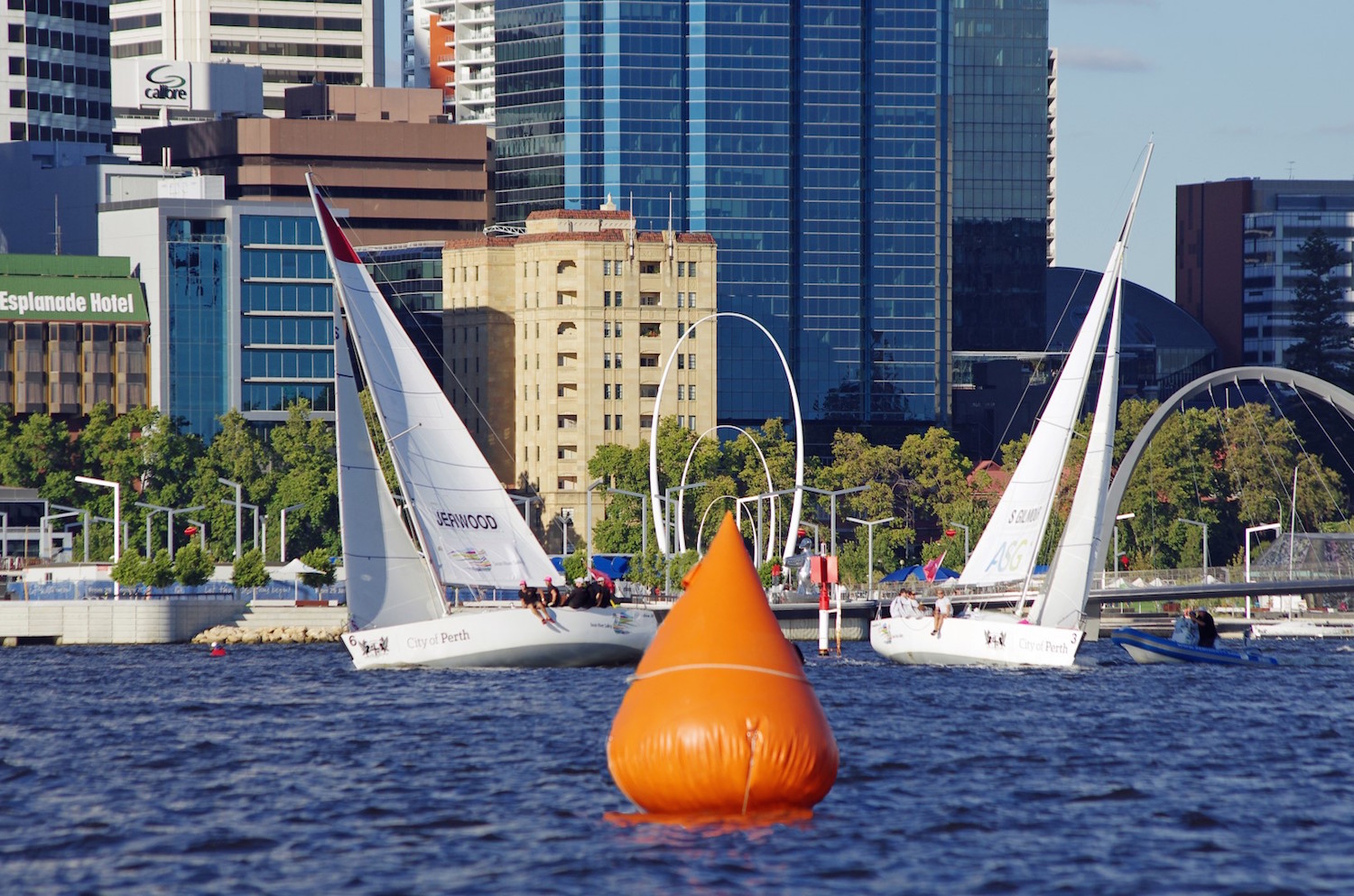 Warren Jones Int. Regatta action 2017
Warren Jones International Youth Regatta - 27 January - 2 February 2018
The Warren Jones International Youth Regatta takes place on City of Perth waters from 29 January to 2 February, 2018 and is open to the world's best youth sailors under the age of 25 years and offers driven young sailors a pathway to reach their match racing goals on the international circuit.
Many competing sailors at past Warren Jones International Youth Regattas have fulfilled their dreams of going on to compete at the highest level in all types of yachting regattas from Americas Cup, Volvo Ocean Race, Match Racing Tour events to Olympic sailing competition. Several of the competing skippers at last years event went on to compete in the World Match Race Tour last season.
The eventual winner of the World Match Race Tour in 2017 was Torvar Mirsky, a local sailor who won his first ever match racing event by winning the Warren Jones International Youth Regatta back in 2007, repeating that win in 2008.
There are three teams from Sydney, NSW at this years event. Harry Price is the skipper of DownUnder Racing, currently ranked 4th in the open match racing rankings, representing Sydney Sailing Centre and the Cruising Yacht Club Of Australia. Having won three New South Wales Youth Match Racing State titles, two Youth Match Racing National Championships, dual Musto International Youth Match Racing Champions and Governor's Cup Champions, Price capped off an impressive two year run by being crowned Youth Match Racing World Champion for 2017 and most recently finished 5th on the World Match Racing Tour in 2017. Harry is also a managing partner of Sydney Sailing Centre which is Australia's only dedicated catamaran training centre, owning two M32 Catamarans in Sydney.
James Hodgson, also from Cruising Yacht Club Of Australia, is sailing in his 2nd Warren Jones Regatta this year. While completing his year 12 studies in 2017, he has split his sailing between his home club in Mooloolaba, Queensland whilst flying into Sydney regularly to join the Youth Sailing Academy at the Cruising Yacht Club Of Australia. He continues to climb the World rankings at 66 in October 2017 and has had a strong year overall. Recent achievements include winning the New South Wales Youth, Queensland Open and Australian Schools Match Racing Championships and podium places of 2nd in the Australian Youth Match Racing and 3rd at the Australian Open Match Racing Championships. James intends to commence University in Sydney and focus on his Match Racing and keelboat racing with CYCA in 2018.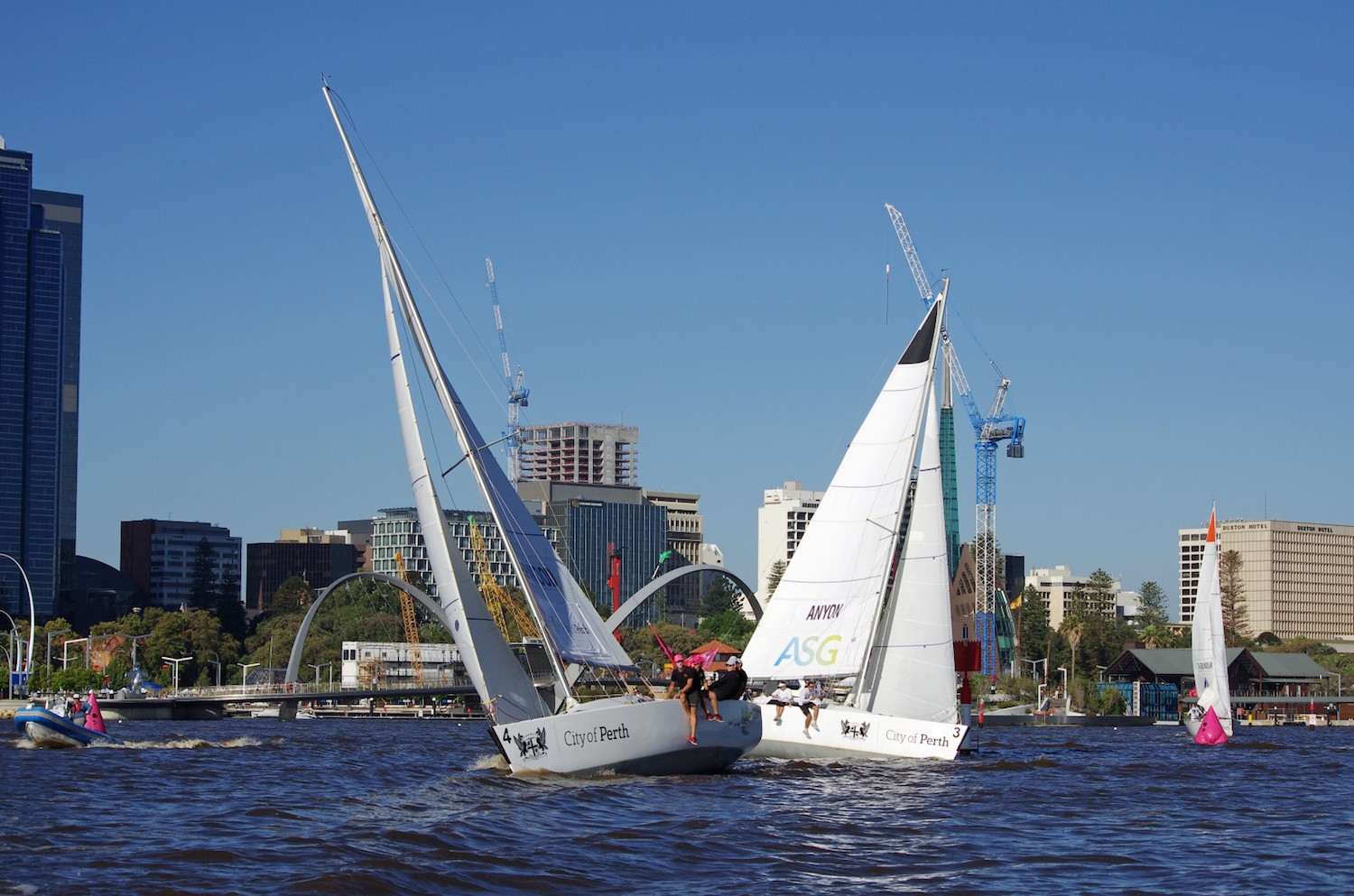 Warren Jones Int. Regatta action 2017
Clare Costanzo aged 21 years from The Royal Prince Alfred Yacht Club - RPAYC, will be only the second female skipper in Warren Jones Regatta history with the last competing female skipper being Nicky Souter, also from The Royal Prince Alfred Yacht Club - RPAYC way back in 2009. Clare has been match racing since 2013 in State, National and International Youth, Women's and WIM series and Open Match Racing events. Clare is leading a team from the Royal Prince Alfred Yacht Club Youth Development program for the Warren Jones Regatta. This team of James Farquharson, Harry Hall, Harley Walters and Ryan Wilmot sailed for Will Dargaville at the 2017 Warren Jones Regatta with Clare as floater/tactician. This year, the team will be back to improve on their 2017 performance with Jessica Angus joining the crew. In 2017 Clare competed at the Youth Match Racing Worlds where she placed 7th and competed at the 2017 Hardy Cup where she placed 2nd. Clare is currently ranked 10th in the Women's Match Racing Ranking and 72nd in Open Match Racing. Clare will also be guest speaking at the City of Perth #WomenOnWater event.Mark Spearman is one ofthree skippers representing Royal Freshwater Bay Yacht Club. He spent 2017 competing in the entire World Match Racing Touras tactician for Neptune Racing. The highlight of the team's year was being ranked number 1 in the World Sailing rankings and also finishing in the top 5 at 3 world tour level events. Mark and hist team won the JESS Match Cup which acted as a training warm up event a few days ago.