DRIFTWOOD TROPHY
This unassuming trophy was first competed for at the end of the 1983-84 centreboard season in Laser dinghies loaned by the Laser fleet sailors, and is probably the most sort after centreboard trophy in the club. Look at the winner names and you can see where some of our gun sailors got their pedigree from.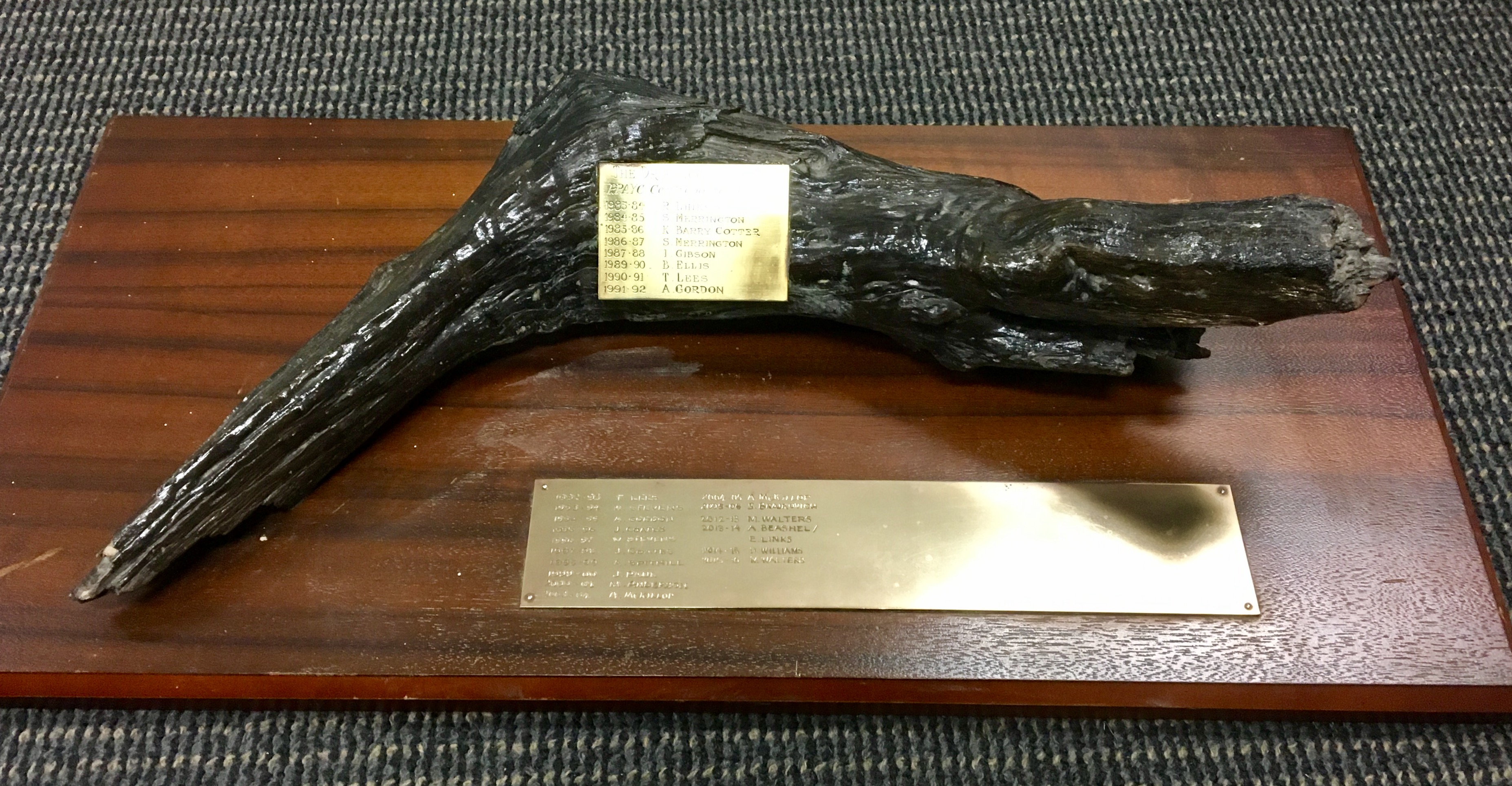 Driftwood TrophyThe Driftwood Trophy is now held in conjuction with the Portuguese Beach Rally and Picnic during the winter months when the Rear Commodore of Centreboard hosts the day.
The main instigator was Kendal Barry-Cotter, who wanted to give the parents/volunteers a chance to race each other. After negotiating the terms and getting agreement from the Laser fleet sailors, he dropped in the last condition; "You will need to supply a trophy"!
Not only had we poor, young Laser sailors agreed to loan our prized possessions, we had to supply an appropriate trophy. We had all thought the idea of seeing the parents out hiking and capsizing a great joke, so we decided the trophy had to be cheap, something that related to the club and a bit of fun.