Hooligan throws the monkey off its back
Hooligan's unquestionable victory in the MC38 Summer Series act 2 and Steve Barlow's second overall with Lightspeed could mark a new chapter in the class' lifecycle, as the standard across the super competitive one design fleet continues to rise.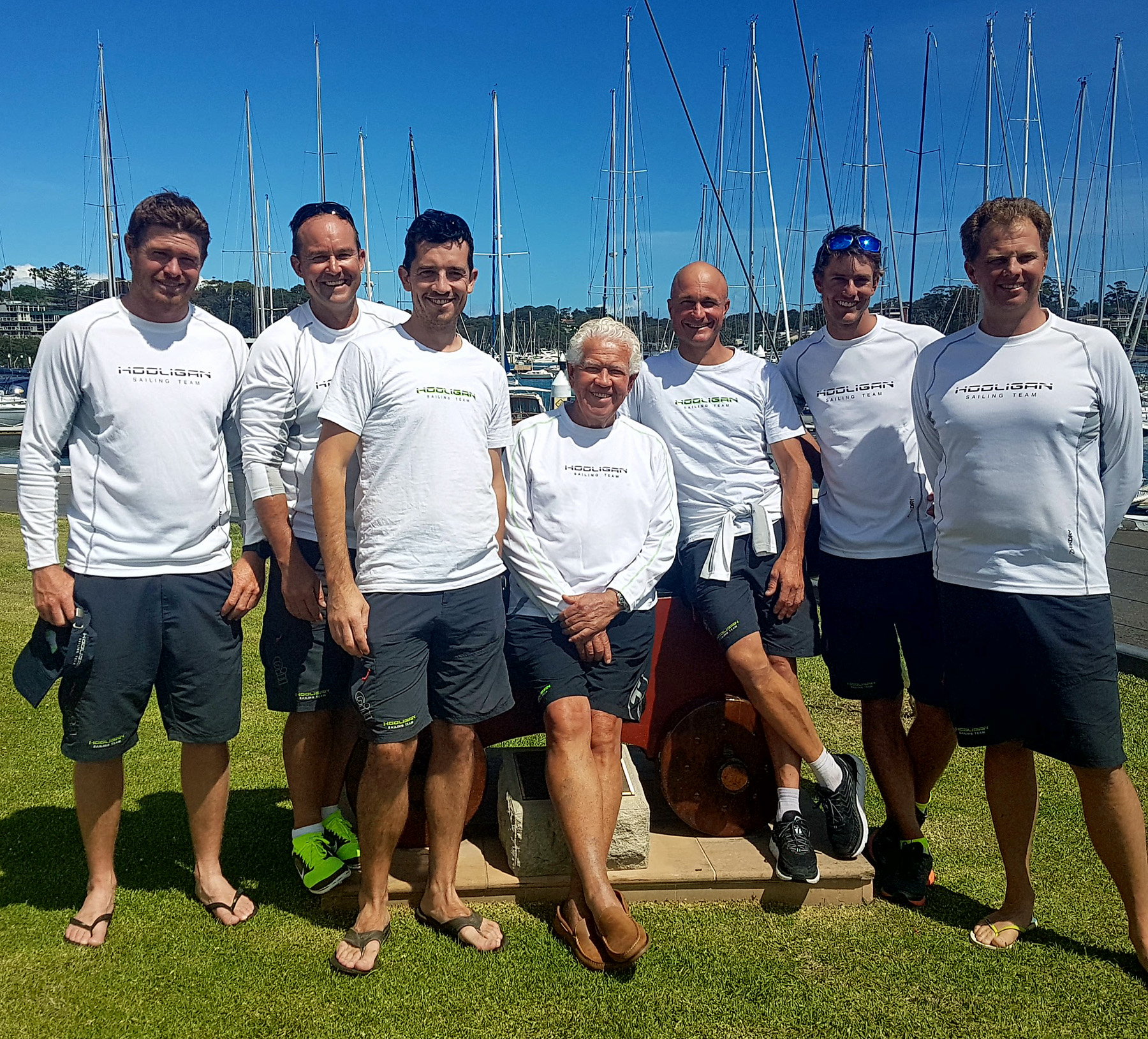 Credit: Lisa Ratcliff
Marcus Blackmore recalled what he believes was his last regatta win, Audi Hamilton Island Race Week back in 2012 with his TP52 also called Hooligan. Now the monkey is off his back. "It's my first win in a long time and my first MC38 win after three years trying; it's very satisfying. Most of the crew have sailed with me for some time and that consistency helps a lot.
"It's a great pleasure to have Tom Slingsby at the back of the boat and Will Ryan on main," the skipper added. "It's intense sitting between two Olympians and having them both on my case. I had more on than the first settlers in 25 knots on day one. The class is more even now, and that makes for really good competition. I don't think there's any better one design racing than the MC38s."
At the trophy presentation Blackmore thanked class president John Bacon on behalf of the other owners for the effort he puts in behind the scenes to secure the host clubs, prepare the regatta documents, book the on-water umpires and respond to technical questions. "I'm sure we wouldn't have the class and the racing we do without John Bacon," Blackmore said to appreciative applause.
Easterlies 8 - 12 knots and tricky 30-40 degree shifts at the top gate of the windward/leeward course made it another tough day for the tacticians trying to read the wind. Highlights video by Tilly Lock https://www.facebook.com/tillylockmedia/videos/1755649281404895/