Lighting of the Fire! May 25 - Not to be missed
Gwen Slade Etchells Regatta crowns a new winner
The Gwen Slade Ladies' Etchells Regatta was created by Life Member and world-class sailor, William Russell Slade in honour of his late wife, Gwen Slade.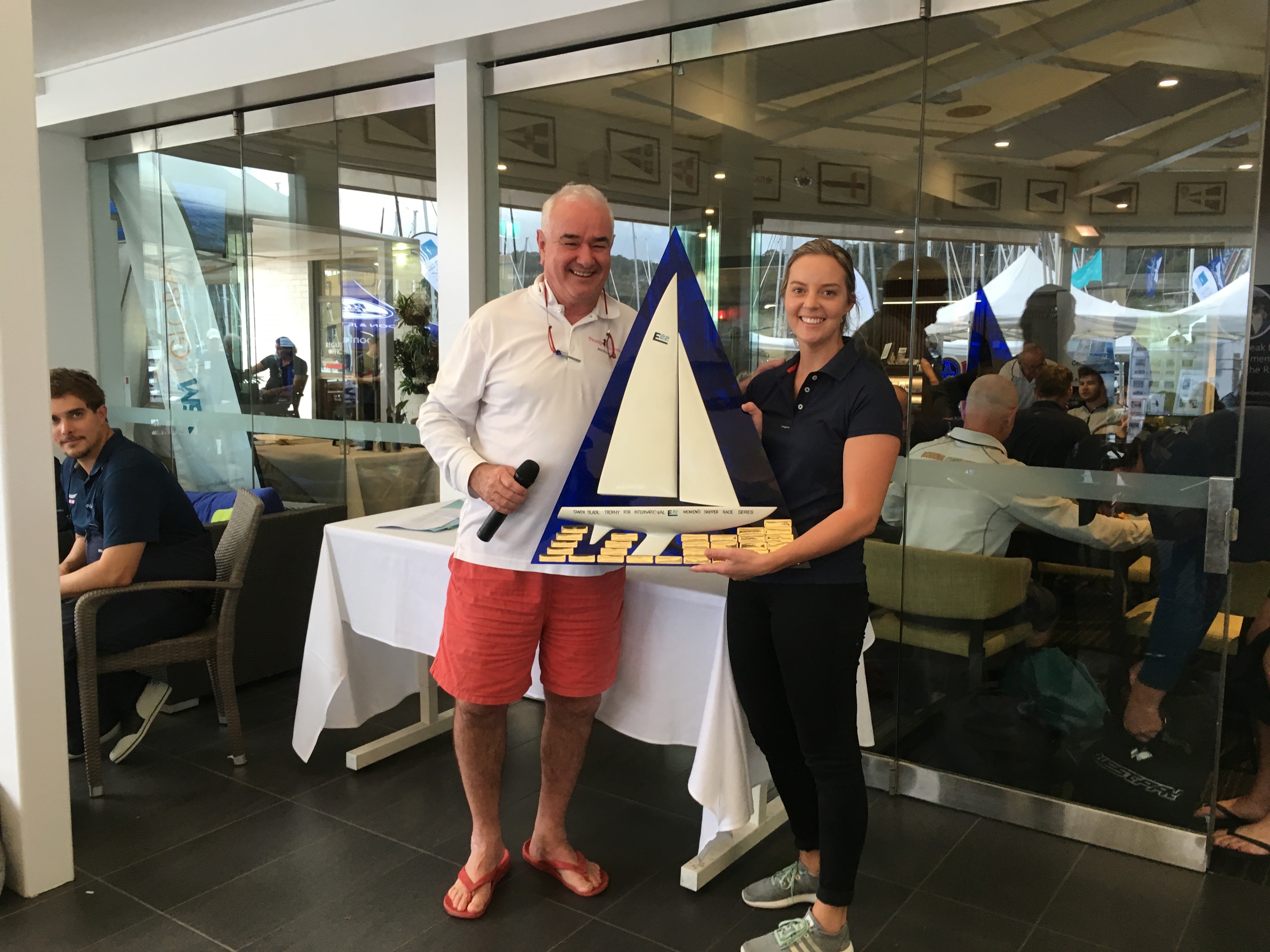 Russell Slade was a prominent face of sailing in the 1960s, having competed in the Olympics and being a strong competitor in 16ft Skiffs and 5.5m class boats he was also the first person to build a Fibreglass yacht in Australia, Janzoon II.
Russell, as described by his son, Paul Slade, was a very passionate man and envision that sailing is a family involved sport based on fun with winning not being the major objective. Russell's love for One design racing lead to the choice of boat and development of the Gwen Slade Regatta. The Etchell was chosen as it was a growing class and the simplicity factor would help promote the inclusion of advanced and beginner sailors. With a little media help from the Packers, Russell was able to launch the first Gwen Slade Ladies Regatta in 1981.
Today, the regatta is still going strong with the RPAYC hosting it every year in conjunction with the Pittwater Etchells association.
Flirtation skippered by Lucy Shephard took the win on the weekend with an impressive score card.
Series Results [OD] for Etchells up to Race 3

| | | | | | | | | |
| --- | --- | --- | --- | --- | --- | --- | --- | --- |
| Place | Sail No | Boat Name | Skipper | From | Sers Score | Race 3 | Race 2 | Race 1 |
| 1 | AUS1026 | FLIRTATION | Lucy Shephard | RPAYC | 5.0 | 1.0 | 1.0 | 3.0 |
| 2 | AUS1119 | NORTHERN HAVOC | Alex Murray | RSYS | 6.0 | 2.0 | 3.0 | 1.0 |
| 3 | AUS1213 | 2107 RACING | Annie Taylor | RPAYC | 8.0 | 4.0 | 2.0 | 2.0 |
| 4 | AUS875 | WHISPER | Evelyn Foster | RPAYC | 13.0 | 3.0 | 5.0 | 5.0 |
| 5 | AUS768 | PAM | Sarah Parker | RPAYC | 13.0 | 5.0 | 4.0 | 4.0 |
Travelling North on Still Dangerous with Ivor Burgess
TRAVELLING NORTH ON STILL DANGEROUS
WITH IVOR BURGESS - BENETEAU OCEANIS 45
Ivor Burgess, quite simply put, is an inspiration to every sailor. He started sailing at 50 and now at 78 he and his crew are about to take Still Dangerous, his Beneteau Oceanis 45, on their seventh trip to the Whitsundays for both Hamilton Island and Airlie Beach Race Weeks.
STILL DANGEROUS AT ANY AGE
Ivor is the elder statesman on the crew with the youngest being a sprightly 70. A keen rugby and squash player in his younger days, Ivor was searching for a sport he could participate in as he got older.
Ivor discovered sailing when a good friend took him along on a sailing trip to Tonga. He's been totally hooked ever since.
"I went sailing a few times and I thought, 'This is a great thing to do. It's something that you could do at any age,' and, of course, now I'm 78 and I'm still sailing and still enjoying it."
But it's not just the wind and water that Ivor loves – it's the amazing friendships he has forged since becoming part of the sailing community.
"I really enjoy the sailing lifestyle. It's a great thing because most of the guys that are on our boat are retired and we're all together and it's not just the sailing, it's the social life that goes with it as well. We have team dinners and Christmas dinners. It's a really nice, matey thing to do."
B&G announces sponsorship deal with The Royal Prince Alfred Yacht Club

The Royal Prince Alfred Yacht Club is delighted to announce a three-year sponsorship with leading manufacturer of sailing electronics including chartplotters, instruments and autopilots around the world, B&G.
The Club welcomes B&G as a new sponsor of the Elliott 7 program. Through B&G's three year sponsorship of an Elliott 7, the Club will be upgrading its committee vessels with the latest navigation/wind instruments and software on the market, giving the Race Committee the same excellent equipment that many racing yachts use today.

Director of Sales Australia, Chris Radford from B&G, a keen racer and who's kids are also Optimist sailors saw that Clubs Australia wide still use the old cassette tape and compass to take wind directions whilst yachts have the use of highly precise hardware and software. The Club is proud to be in partnership with B&G and looks forward to the new systems to come.
Chris Raddford, Australian Sales Director B&G, said: "We are proud to be both associated and sponsoring the Club's Elliott 7 Program and providing the Club with the latest equipment for their Race Management Vessels".
"The whole team here at B&G has really got behind the RPAYC and their Elliott 7 Class program, as a major pathway for youth to remain in the sport of sailing and develop their sailing and team work skills."
"With many yachts having the latest wind instrumentation is time that the guys running the racing have the same".
B&G – Official supplier to Australian Sailing Team and now RPAYC.

Find the right system for you here...
For further information contact Brendan Rourke at RPAYC on 02 99983700. Email: marketing@rpayc.com.au
Try Sailing, Two Handed Dinghy Day - Club Marine Pittwater Sail Expo
2018 Sail Expo Centreboard Trial Sailing Day
Sunday 29th April 2018
10:00 – 14:00
Come down to the Club to test sail the exciting double handed RS200 a great boat that caters for a wide weight range a range of different double handed Classes for free!
There'll be a Club coach and RIB on water to help and answer any questions you might have.
Boats available will be the RS Quest, Aero, Feva and 200 in addition to the 29er.
Join Multihull Central at the Pittwater Sail Expo
Join us this weekend for an exclusive look at the new Seawind 1190 Sport at the Pittwater Sail Expo before she makes her official Australian debut at the Sanctuary Cove International Boat Show in May.
The latest development from the Seawind factory, the Seawind 1190 Sport combines cutting edge technology with all the comforts of its sister the Seawind 1160 Lite. Light, fast, with dagger boards and rudders for upwind performance and shallow draft, square top mainsail and carbon used throughout. This is a boat not to be missed.
Pittwater Sail Expo:
28-29 April 2018
The Royal Prince Alfred Yacht Club 16 Mitala St, Newport.
Free entry.
2018 Selden for Sailing Ice Breaker Series at Royal Prince Alfred Yacht Club
For 2018 The Royal Prince Alfred Yacht Club welcomes Selden for Sailing as the naming right sponsor of the Ice Breaker Series.
With a turnover of 40 million Euros, 220 employees and production in Europe, USA and Hong Kong, Selden is a major player in the sailing industry.
Dinghy, keelboats, yachts and multihulls from DeckHardware to carbon masts, Olympic Medals, World and National titles - Selden has it all.
The 2018 Selden for Sailing Ice Breaker Winter Series is a fantastic opportunity for centreboard (OTB) sailors, young and old, to get out on the waters of Pittwater to race over the winter months.
The Series is hosted by The Royal Prince Alfred Yacht Club and has been held for over 10 years. Originally a two day regatta, it was developed into a four round series in 2010 over May, June, July and August, with each round seeing up to 150 competitors.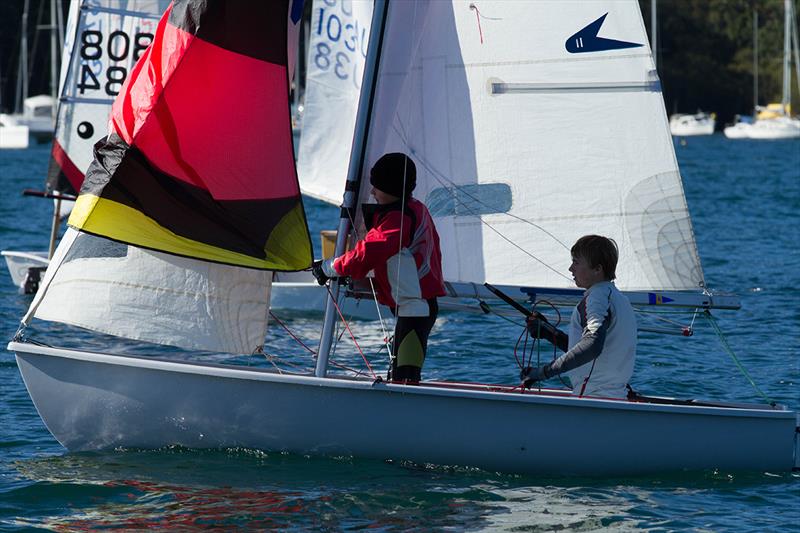 Young 49erFX crew Natasha Bryant and Annie Wilmot have scored a breakthrough result on day two at Hyeres in France,…
Young 49erFX crew Natasha Bryant and Annie Wilmot have scored a breakthrough result on day two at Hyeres in France, securing their first bullet at a World Cup event, as their male teammates, David Gilmour and Joel Turner, continued wrestle for top spot in the 49er.
Australia's skiff sailors were the shining light on a testing day of light winds and long delays in the south of France, with Gilmour and Turner scoring a win in race 4 and a 13 in race 5 to place them just one net point behind leaders Dominik Buksak and Szymon Wierzbicki of Poland.
In the women's class, Amelia Stabback and Ella Clark dropped from third on day one but remained in the top 10 of the 39-boat fleet with a 17, 10 and discarded 20. Bryant and Wilmot moved from eighth to sixth after scoring a discard, 1 and 11.
Their result in race 4 was Bryant's and Wilmot's first win in just their second World Cup Series regatta. They were Youth World Champions in the 29er in 2016, but did not defend that title after deciding to move into the 49erFX in a quest to gain a place on the Australian Sailing Team for the Tokyo 2020 Olympics. Their effort so far at Hyeres follows a solid performance at the most recent regatta, at Palma in Spain, where they qualified for gold fleet racing and finished 17th.
Club Marine Sail Expo - This Weekend!

The Club is hosting the Annual Club Marine Pittwater Sail Expo this weekend 28th & 29th April.

Another great weekend at the club is planned with the annual Club Marine Sail Expo, come down with your friends and family and see the latest yachts on the market, marine leisure gear, tenders, dinghies, two-handed centreboard boats, electrical gear, marine canvas and upholstery, fender systems, sail training, boating holidays, sail makers, bedding, crewing opportunities, water sport products, clothing, plus wine tasting and great live entertainment across the weekend.

The Club car parks will be fully utilised as we welcome visitors to the Club and we ask for Members observe the Club parking rules. Members who regularly park overnight and/or live offshore and utilise the mid-level of the car park (and vehicles are stationary for the weekend) are kindly requested to park vehicles in the Crystal Bay Car Park. This will ensure we are able to maximise parking availability for members participating in the Gwen Slade Regatta, SOPS Division 1 offshore race and/or attending Sail Expo.

We hope to see you this weekend and we are looking forward to a terrific weekend showcasing the Club and the terrific exhibitors that have come on board for the event.
Inaugural Women's Regatta at MHYC
MHYC is hosting our inaugural Women's Regatta on Sunday 6 May, an invitation to participate is extended to members of RPAYC.
This is open to all female crew as well as mixed crew with female helm. We will have a keelboat division (PHS and IRC) as well as one design divisions for Melges 20, Adams 10, and Ynglings (min 3 entrants required for one design). The format will be 2 short windward leeward races followed by a short passage race, with racing to start at 11am and be all wrapped up by around 4pm (after which there will be a prize presentation and drinks at MHYC).
The NOR and more information + entries can be found here: http://www.mhyc.com.au/sailing/regattas-championships/mhyc-womens-regatta-2018
There is also a MySail page set-up for this event, so if there are ladies who are interested to attend as crew, or have a yacht but looking for crew, they can register here and we'll try and make sure everyone gets sorted for the event: https://app.mysail.team/series/25/mhyc-womens-regatta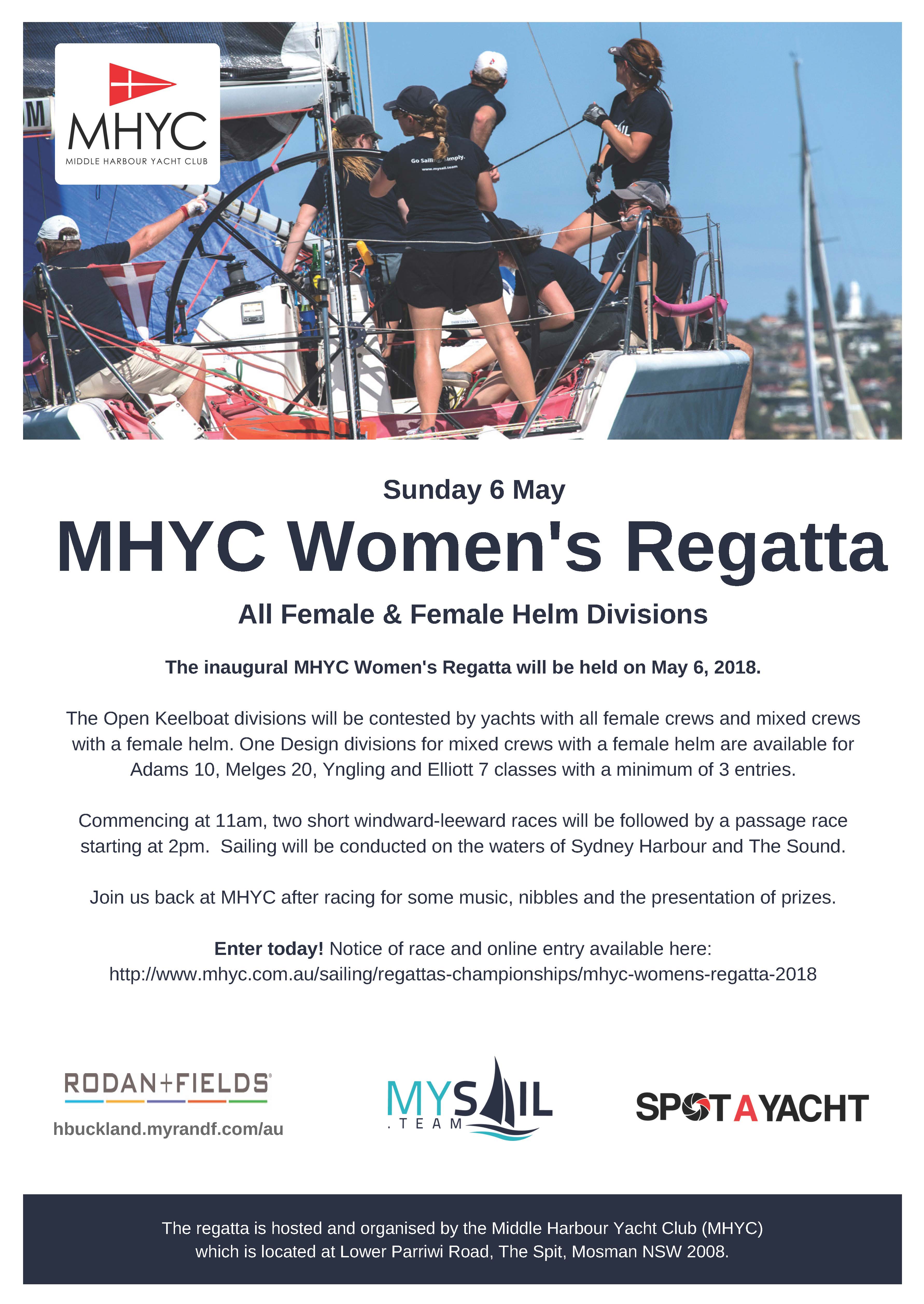 Weather Links
Check the latest conditions: