When long time International Dragon official Robert Alpe decided to take another tack into Blue Water and Handicap Division racing with The RPAYC he looked far and wide for a boat which met his criteria for something different, safe and potentially fast .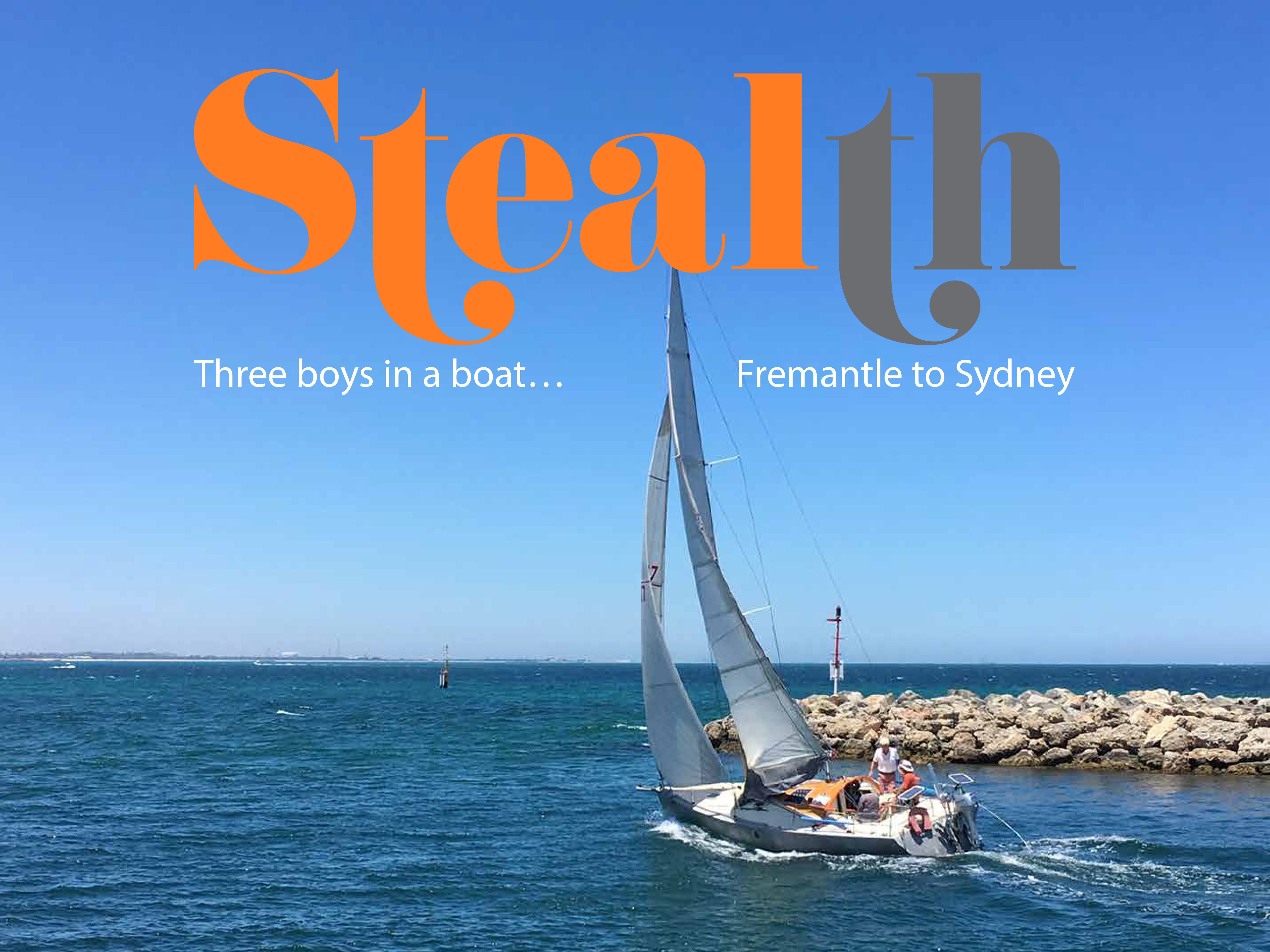 After 9 months intense looking he came across Stealth a 1995 Kim Swarbrick designed 9.9m Aluminium sloop built in 1998 by Australia II builder Steve Ward and suitably named for its unpainted aluminium finish resembling the bomber aircraft of the same name.
Following a few trips to Fremantle to inspect the Boat the purchase was completed and whilst it was a walk on sail it was not a walk on delivery to Pittwater for Robert and his two trusty crewmates Rob Campbell and Waz Jacobson, with a 29 day voyage around Leeuwin, across the Bight, through Bass Straight and up the NSW coast to her berth at The RPAYC in Newport completed in mid-February 2017. The full story of Stealth sailing from Fremantle to Pittwater has been masterfully captured and can be viewed here.