Boatyard Bookings Filling Fast
There has been an increase in the number of people heeding the advice of the Boatyard and getting their bookings in early for the Summer sailing season with spaces filling up fast. Availability is now from December onwards.
If anyone is wanting their annual servicing done over the Summer months, get a booking in before it's too late. Bookings can be changed, not having a booking means you may miss out altogether.
To book: Telephone Boatyard (02) 9998 3751 or email boatyard@rpayc.com.au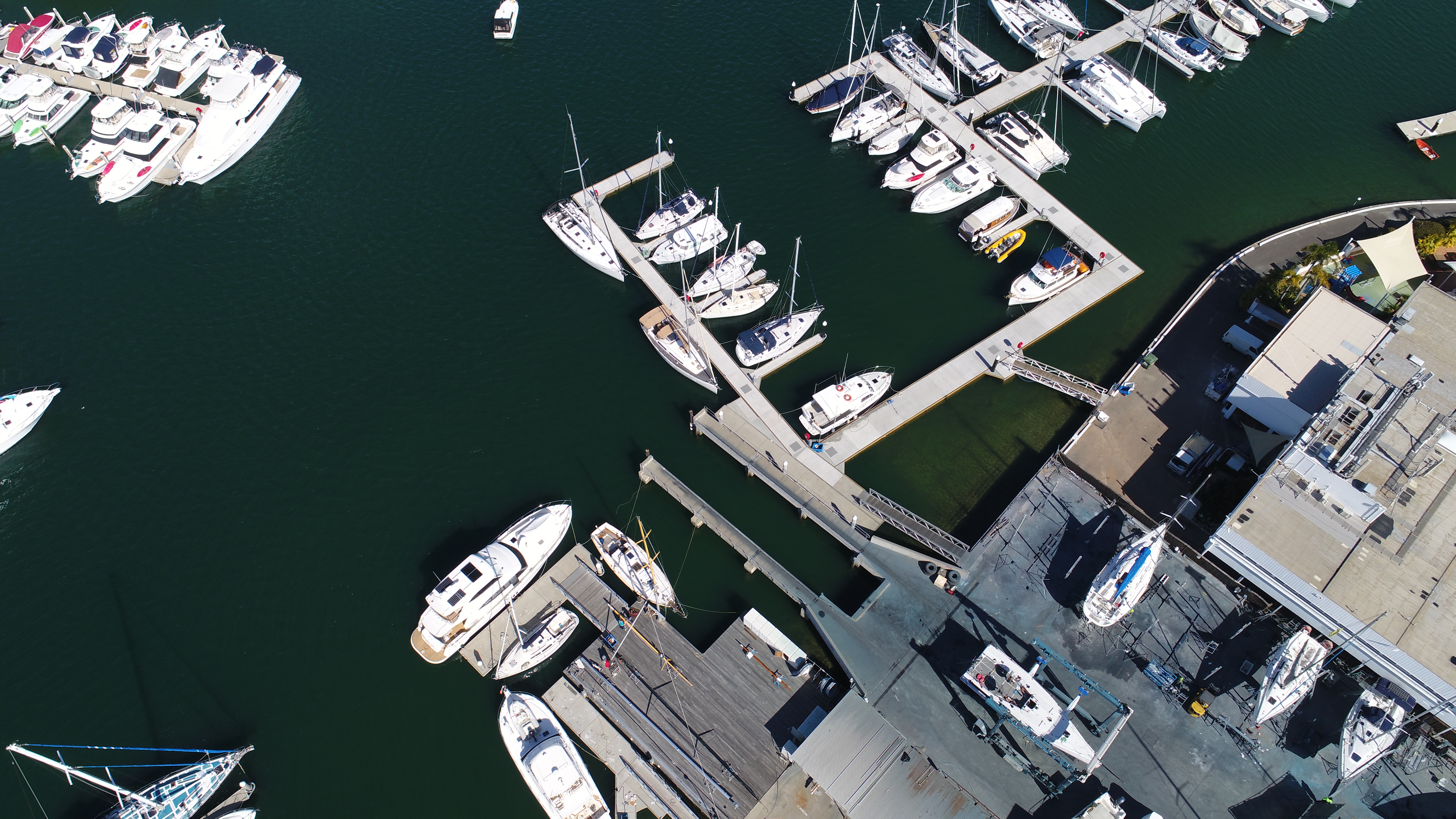 Coach takes the title again
The David Lukins Regatta was run over the weekend of the 15th and 16th of September 2017. This was the ninth running of the event since its inception in 2009 to commemorate the memory of David Lukins, a much valued member, coach, volunteer and mate. This regatta has a strong connection with the clubs Youth Development (YD) program, as David volunteered countless hours helping shape the lives of many of our participants.

This event has attracted some of RPAYC's best sailors, battling to get their name on the beautiful David Lukins Memorial Trophy.
Just looking at the names on the trophy of previous winning skippers and crew, you get an appreciation of the calibre of the event as you identify Olympic and World Champions. At a quick glance there are:
4 x Silver Medallists
2 x Women's Match Racing World Champions
2 x Youth Match Racing World Champions
1 x Moth World Champion
3 x Volvo Round The World Races completed
There are many further accolades and achievements for past winning skippers and crew, so much so, it would require several more pages to try and detail!

This year saw 10 teams compete for the coveted title. 6 skippers out of the 10 teams were past graduates of the Youth Development Squad, some ranging back to our inaugural programs. 3 teams competing were from the current Youth Development Squad ,and the final team was skippered by the current Platu 25 Silver Medallist & long time supporter of our sailors, Chris Way.

For the finals it was a case of the Master v Apprentice. Tom Spithill our current coach of the Youth Development program (as well as a past graduate) fighting it out for the win against Clare Costanzo & her Fusion Racing Team who are current sailors in the Youth Development Squad. Tom Spithill and his team emerging the victors after a very good fight.
The teams all assembled back at the Alfred's for the prize giving, where David's parents Warwick and Marg attended to assist with the prizes.
A clearly estatic and emotial Spithill was quick to praise David Lukins in his speech. "This has been some of the most enjoyable sailing I have done. This win, personally means a great deal to both Andy, Amy and myself. Dave was a huge influence in our lives both on and off the water, and to now have our names on a trophy in David's name is one of the greatest honors"
Tom went on to comment post prize giving that "This regatta has a way of bringing sailing friends together, and I am not just talking competitors, all the volunteers, such as the race committee, markboat and umpires, all roles that David loved doing".
Final Results can be viewed here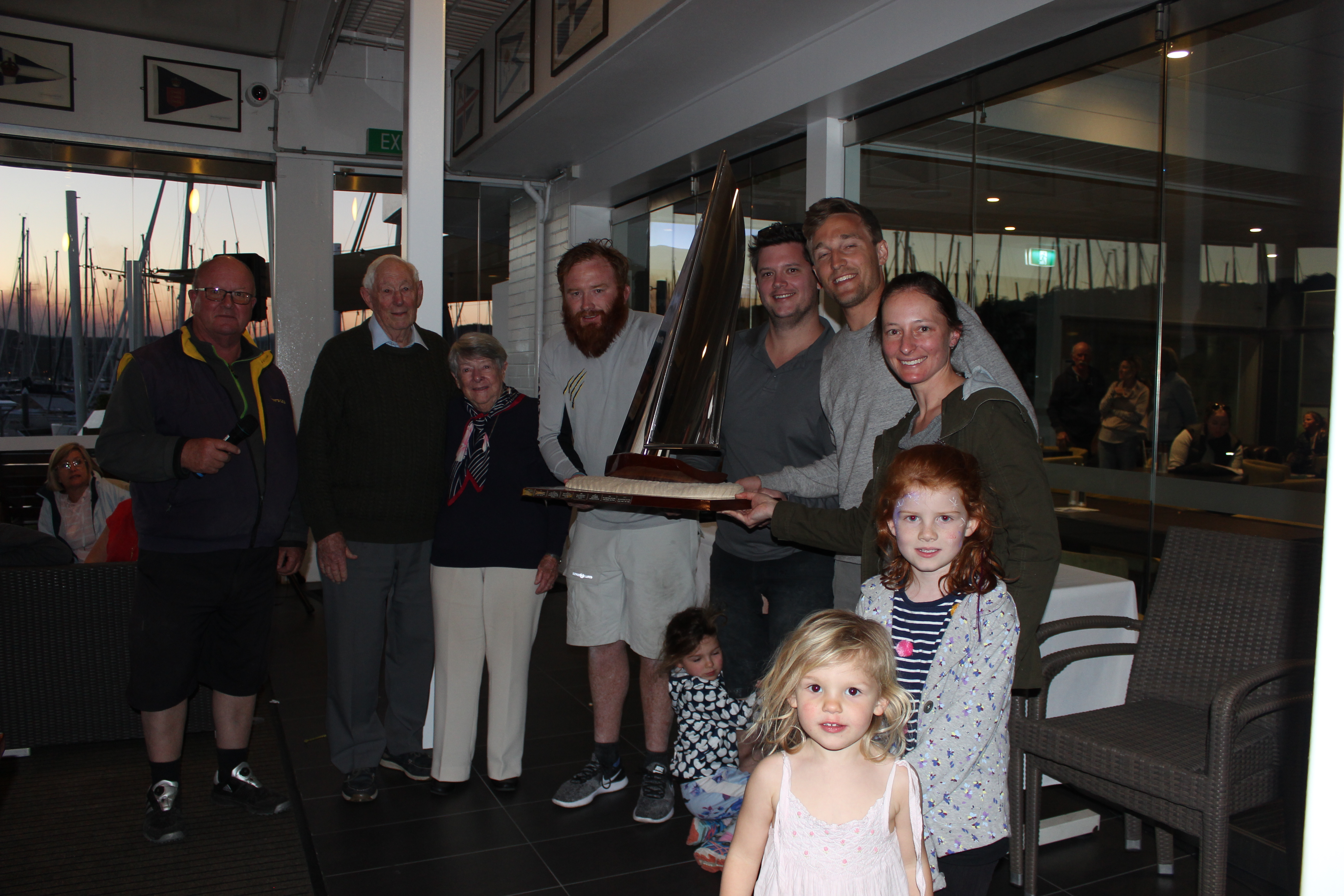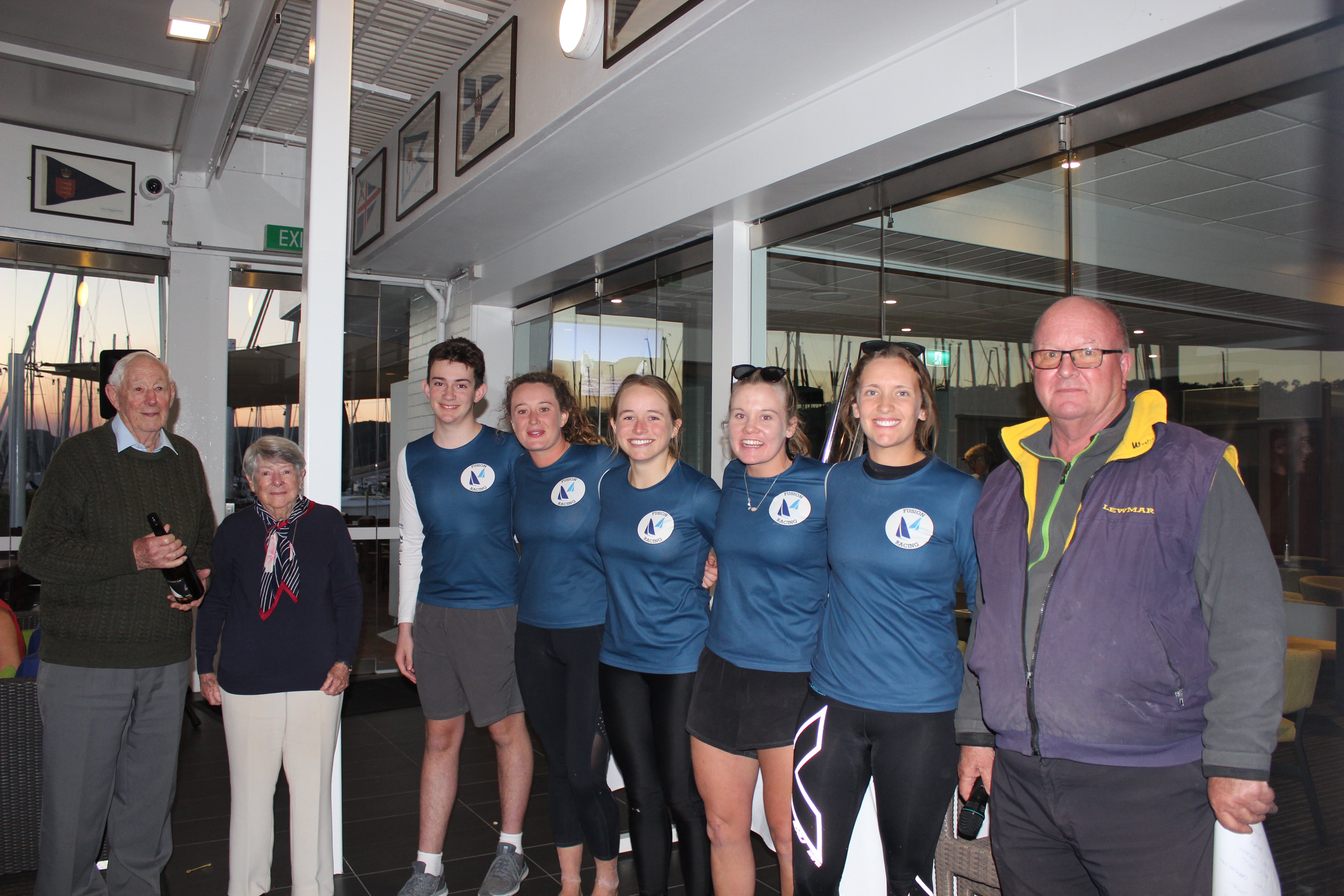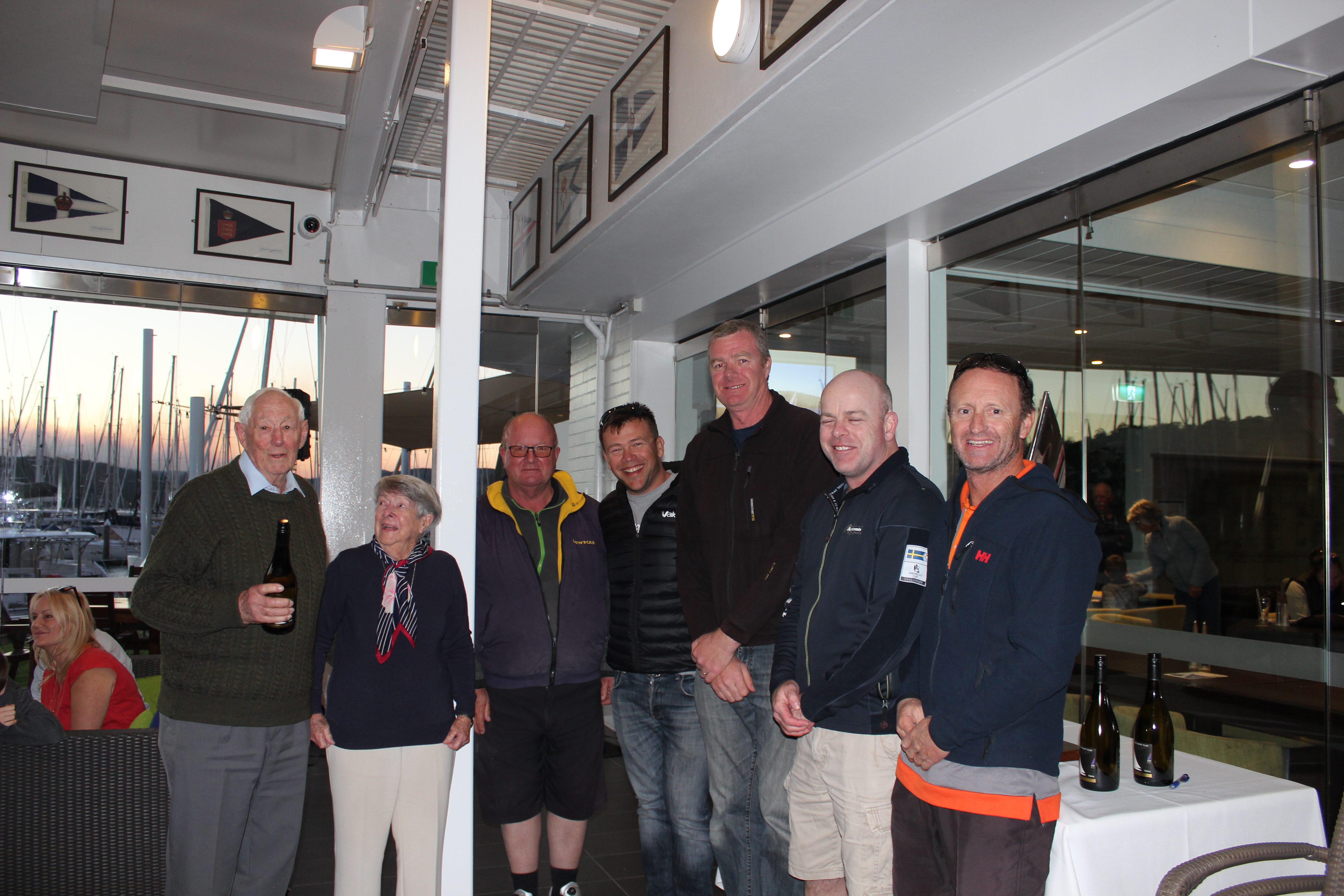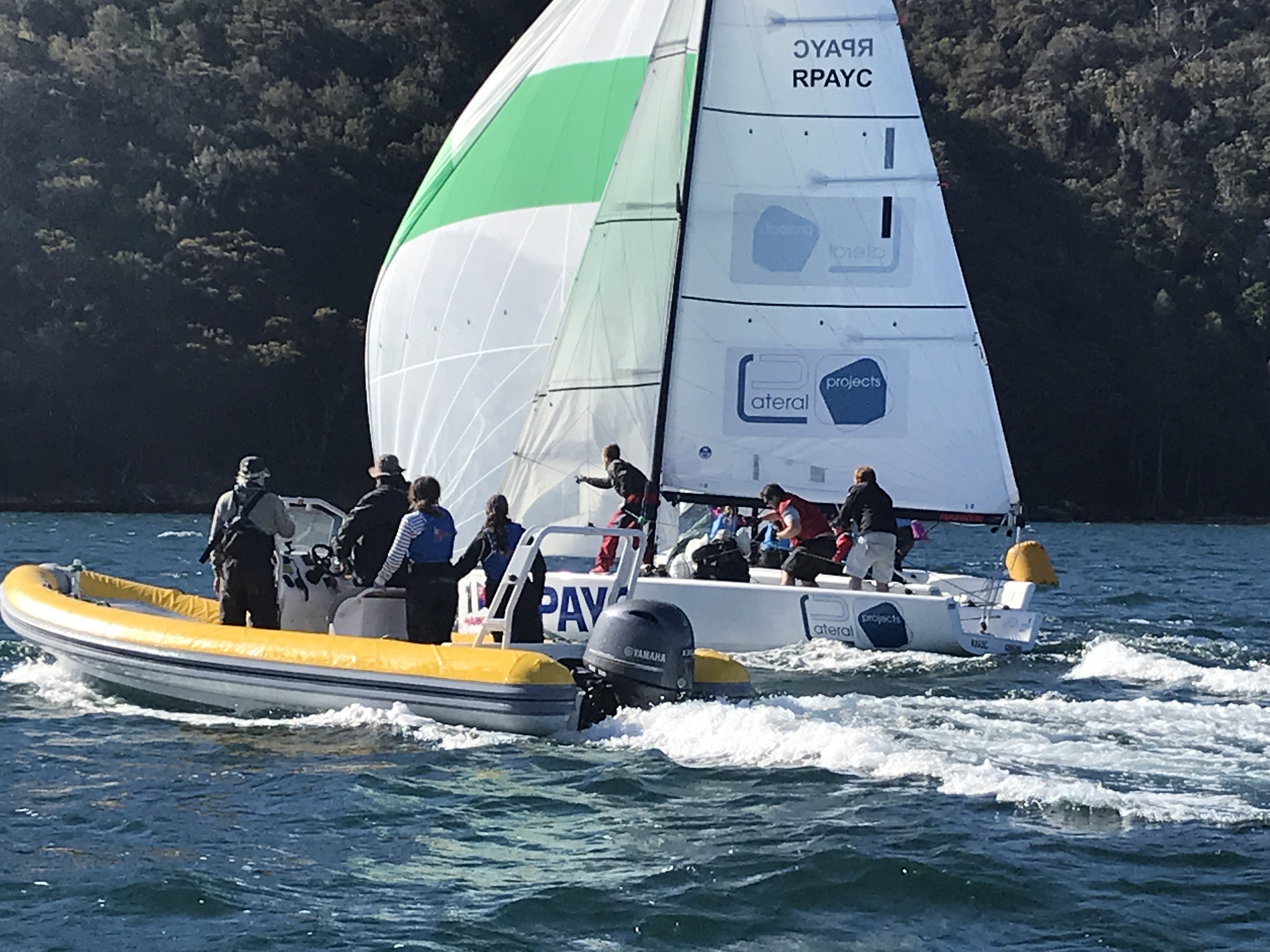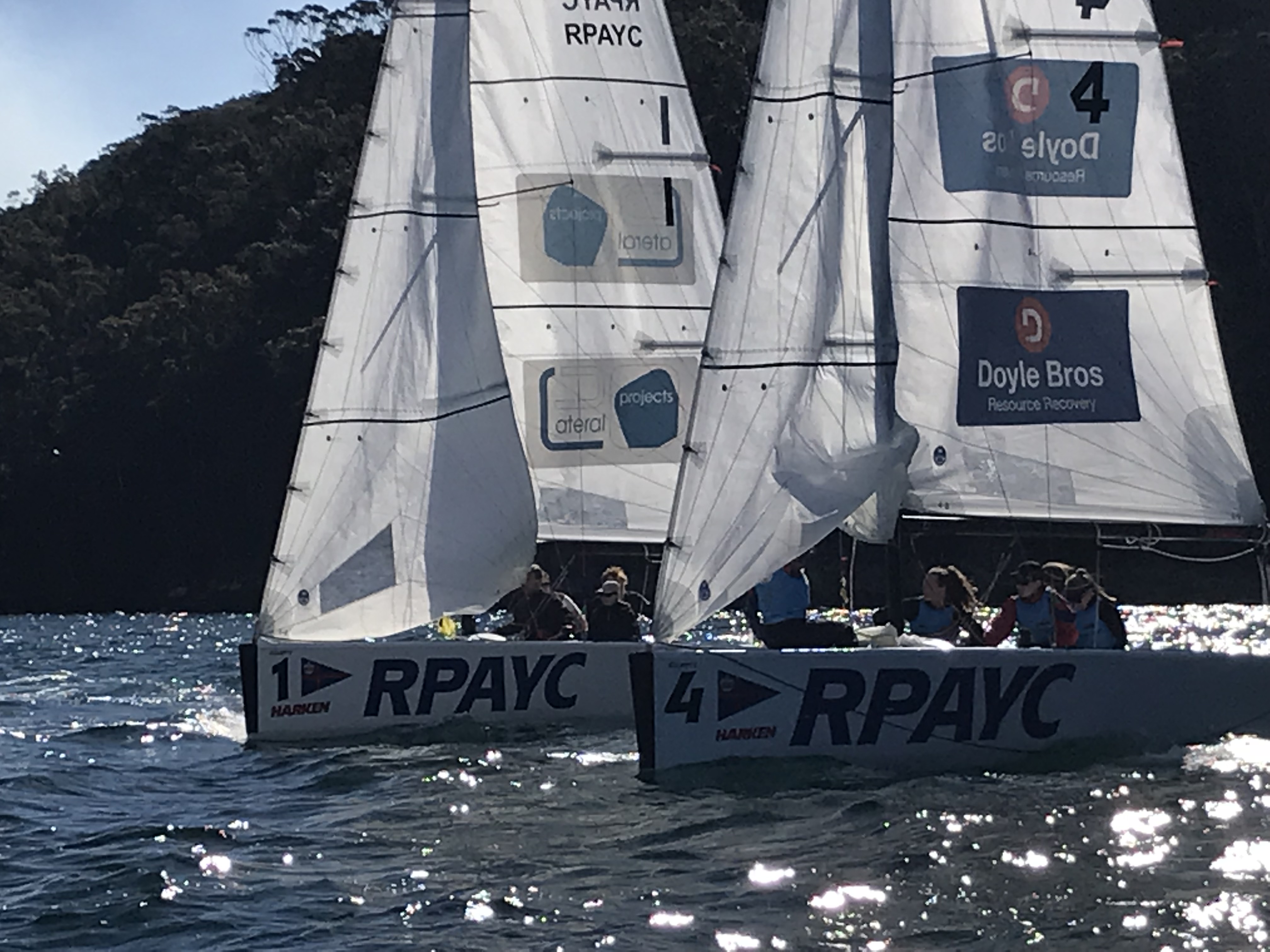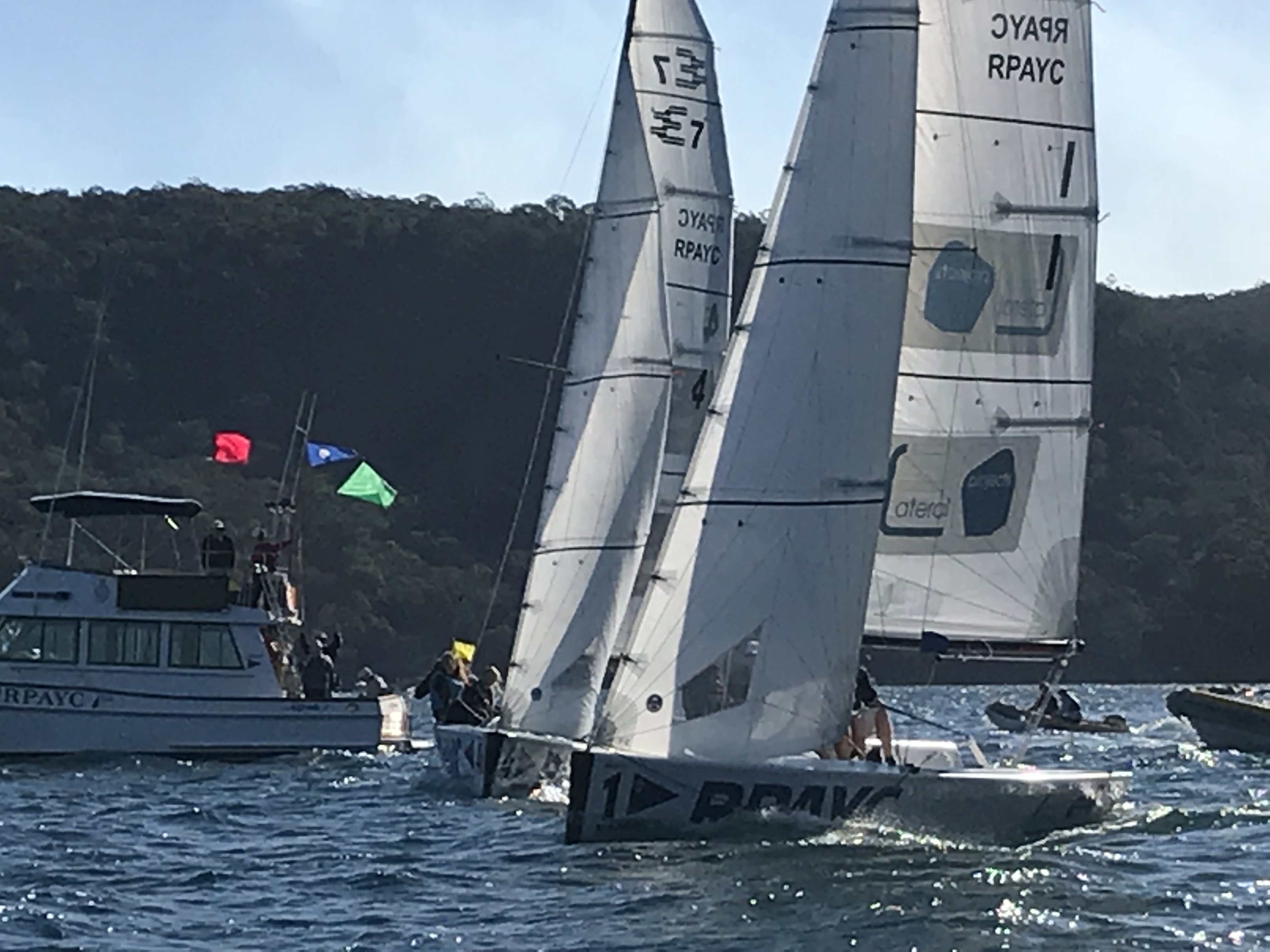 RPAYC Crew on Top after Day 1
Day 1 of the Australian Women's Match Racing Championship has delivered a perfect scorecard for sister combo, Juliet and Clare Costanzo from the Royal Prince Alfred Yacht Club. Along with their crew of Jess Angus, Ann Scholten and Emma Rankin, they were able to have a perfect day with a final result of 8-0 (wins-losses).
After a short postponement this morning due to lack of wind, the race committee quickly fired off the races to make up time and finish the day on schedule with the first two of four round robins now complete.
For Juliet Costanzo, this is her first National Championship event as helm. Whilst her older sister Clare, whom won the Australian Women's title back in 2016 as helm, has traded the tiller for crewing and is proving to be just as valuable in her new position.

With a building northerly breeze, the race committee set up a spectacular race course just off Point Piper with the wind peaking at 16 knots in the final races of the day. All teams handled the conditions well with tight racing throughout the day.
The chasing pack is currently led by the Royal Sydney Yacht Squadron's Charlotte Griffin on 5-3. Griffin and her team are looking to build off their recent regattas over the winter period and training program out of their Kirribilli based yacht club.
Closely following in third is New Zealand's, Celia Willison. This week's highest ranked skipper, at World #37 heading into the regatta, Celia finished the day on 4-4. Having finished runner up at the CYCA Women's Match Racing Regatta earlier this month, Willison will be hoping to climb the leader board of the coming days and described the racing as 'a lot of fun but stressful at times.'
India Howard, representing the Cruising Yacht Club of Australia had a tough day on the water, only managing two wins from her eight starts. With a new team on-board her Elliott 7m this week, she to is hoping that time over the coming days will see better results to come. Tanya Kelly, representing Queensland rounds out the leader-board on 1-7.
Follow the racing live at the live results page HERE.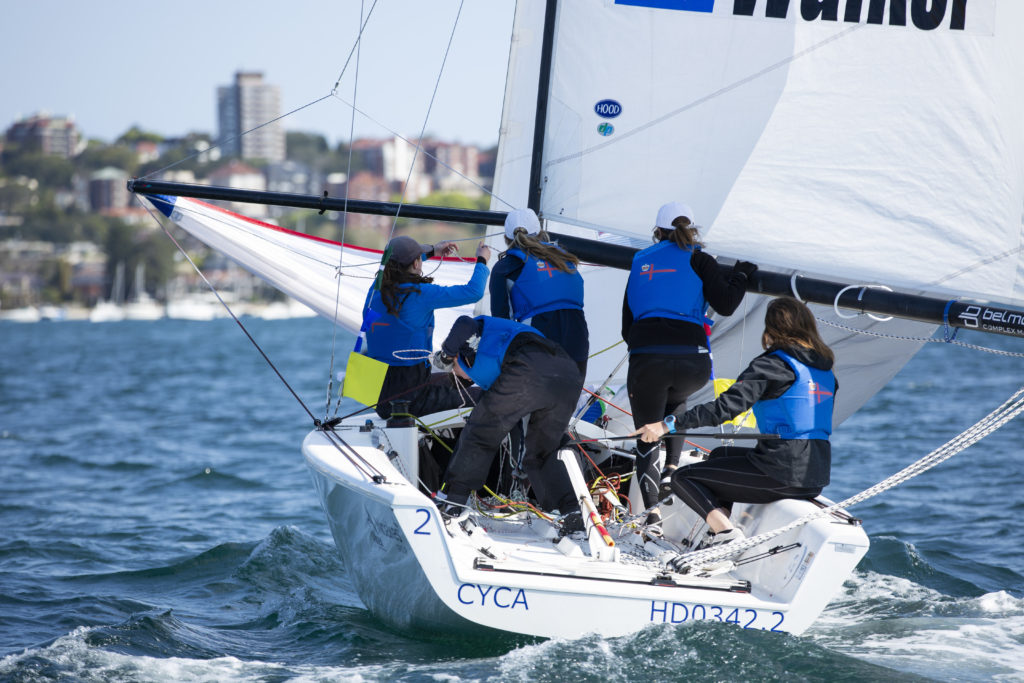 Celebrating the 10th Anniversary Bartercard Sail Paradise Series, an "Early Bird" Race Entry Fee on offer now!
Celebrating the Gold Coast's 10th Anniversary Sail Paradise Series, host Club, Southport Yacht Club have opened an early bird race entry fee!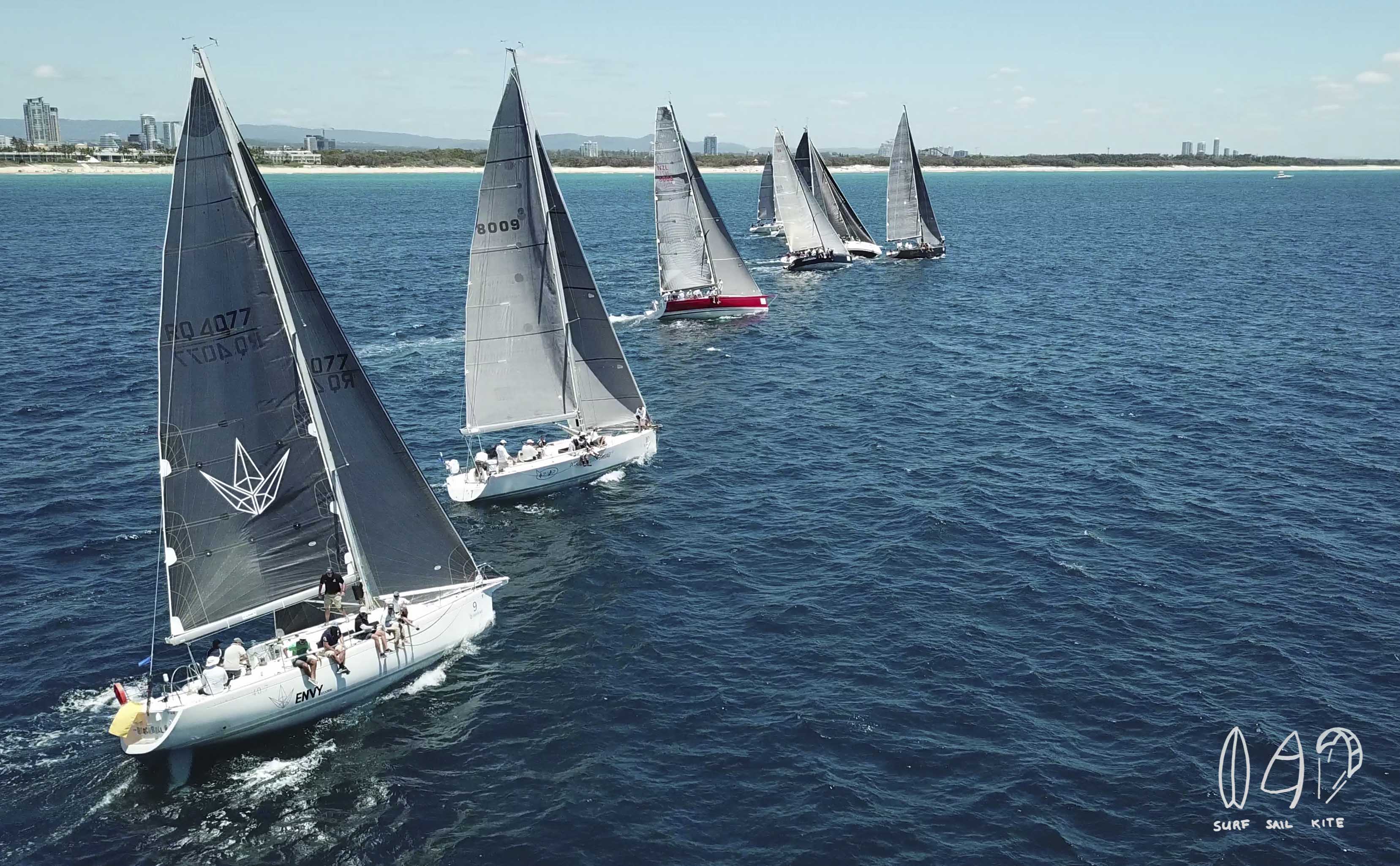 2018_Bartercard_Sail_Paradise_Australian_Yachting_Championships__credit_Surf_Sail_Kite
A count down of 20 days to go to be able to be able to take up this early bird race entry fee of $150. Open to all eligible vessels, enter before October 1st, 2018 to receive this one off special.
Bartercard Sail Paradise 2019 will host a magnitude of Gold Coast fun and spectacular sailing conditions with 10 divisions competing over a four-day period. The 2019 Queensland Yachting Sailing Championships will again be contested at the annual event, with bragging rights up for grabs.
Entries are coming in fast from the Queensland contingents contending for the 2019 series with several Sydney vessels also expected following the 2019 Club Marine Pittwater to Southport Yacht Race commencing on January 2.
"The beautiful scenery makes for spectacular sailing here on the Gold Coast. We make sure everyone involved, skippers, crew, family and friends soak up more than just the sun during this series. I encourage you all to get your entries in and take up the opportunity of our one off early bird discount" said Commodore Ray McMahon.
Entries are now open for the Bartercard Sail Paradise series, held from 6th – 9th January 2019. The four-day offshore regatta will again follow the Club Marine Pittwater to Paradise Yacht Race. A 380 nautical mile offshore event hosted by the Royal Prince Alfred Yacht Club. In it's third year, both Club's are pre planning to ensure the biggest and best combined series yet!
Pitt Point our own piece of Pittwater History
'Pitt Point' on Scotland Island
As many will know, Pitt Island, named by Captain Arthur Phillip, was renamed Scotland Island by Andrew Thompson, to whom it was granted by Governor Macquarie on 1st January 1810 for his good works including rescuing many people from a major flood in the Hawkesbury River.
Andrew Thompson, who built and operated a number of trading ships, was building 'Geordy' on his Island when he died. At that point, he had progressed from being sent to NSW for 14 years for the theft of goods back in England, to being the wealthiest man in NSW.
One of his enterprises was the manufacture of salt, transported, with other produce, down to Sydney town. He was also the biggest producer of wheat, a vital product for the survival of the colony.
Greg and Louise's home, 'Pitt Point', sits close to both - where the salt was produced and 'Geordy' was built. It has always been owned by RPAYC members, both as a weekender and a permanent residence, over more than 25 years.
'Pitt Point' is on the market, and it is thought that RPA members could be interested in considering this rare piece of architecture designed by Ken Woolley AM. The house has been beautifully built and lovingly maintained.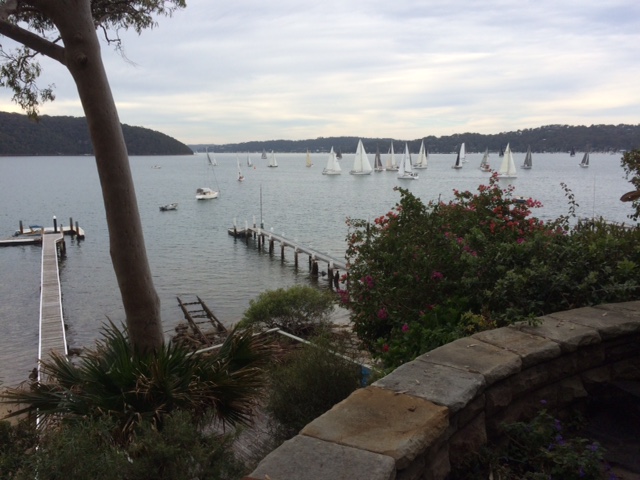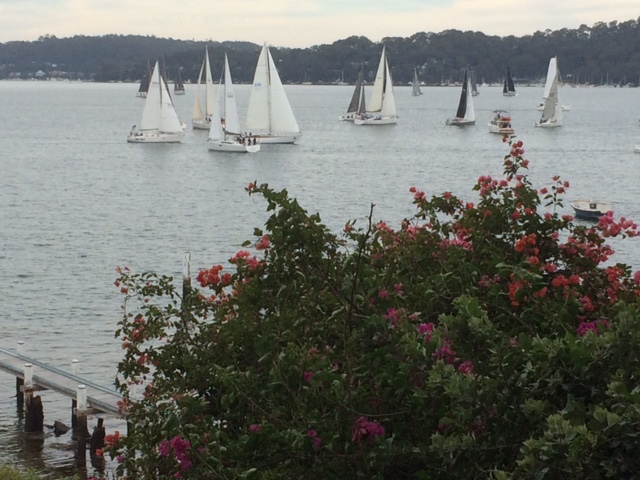 Never Stop Learning: Training at The Alfred's this Spring!
Spring is nearly upon us and we're very quickly approaching temperatures that make training on this little piece of paradise that is Pittwater so enjoyable! The Royal Prince Alfred Yacht Club (RPAYC) is very excited to be rolling out one of the largest sail training programs in recent years with something for everyone. Whether you're a seasoned sailor wanting to fine tune your skills or just a beginner, you'll have one thing in common in this amazing sport, you'll never stop learning!
Learning to sail is one of the most satisfying and fulfilling activities anyone can do. Sailing is such an incredibly versatile sport, it can be enjoyed by young and old, at adrenalin pumping levels or an avenue to enjoy a lazy Sunday afternoon. Best of all, it all starts here at The RPAYC learning on the stage of one of Sydney's hidden gems and under the guidance of qualified, professional Sailing Instructors.
Youth Pathways
Kids & Young Adults Learn to Sail
If you're aged between 7 and 12 and keen to learn to Sail, the Tackers program is for you! The Tackers program recognises that children learn differently to adults and teaches essential skills in a fun, games-based environment. Young Tackers will spend time sailing, paddling, playing games, and learning to love the waterways - all under the watchful eye of our nationally accredited instructors. Safety is at the heart of the Tackers program; young participants will learn seamanship skills and a healthy respect for safety on the water.
The program is offered in 3 levels and it can be enjoyed during the school holidays or on Sundays.
Thomas Spithill is the head coach at the RPAYC, he's been teaching for over a decade and has been sailing since before he could walk. Tom, or Tommy as he is known to his students says teaching tackers is one of the most rewarding parts of his job. "Seeing a student progress from an apprehensive little Johnny or Jenny, who's afraid of the water to sailing confidently all by themselves, enjoying Pittwater with the piece of mind that they are fully capable of handling a boat safely is the best part of my job!" commented a jubilant Spithill.
For adolescents, the Holiday Keelboat Adventure Program is a great way to get the young adults (13 – 18 year olds) out from behind the screens and enjoying the great outdoors right here on our doorstep in Sydney. The Holiday Keelboat Adventure Program keeps the focus on the fun whilst teaching key technical sailing skills and introducing the use of a wider range of sail types. Although there'll be no typical day, the activities involve passage sailing, exploring different parts of the western foreshore of the Ku-Ring-Gai Chase National Park, team development activities, drills and skills on keelboats. The Holiday Keelboat Adventure Program is sailed on the Club's fleet of Elliott 7s.
The Next Step
After completing the Tackers program, the next steps are Green Fleet then the Intermediate Fleet Programs. This is where they will experience their first taste of real centreboard racing with the safety of a nearby coach and safety boats. In the Tackers program, Green Fleet and Intermediate Fleet programs, children are learning in a little sailing dinghies called "Optimists". Once the sailors are old enough and too big for their Optimist they start sailing dinghies that are a little bigger such as the single handed Laser and double handed 29er.
Club Berth & Hardstand Availability
Marina Berths
The Club is seeking expressions of interest from Members (and prospective Members) for berths currently available on the marina. The berths currently available are outlined below and includes the maximum vessel specifications suited to each berth.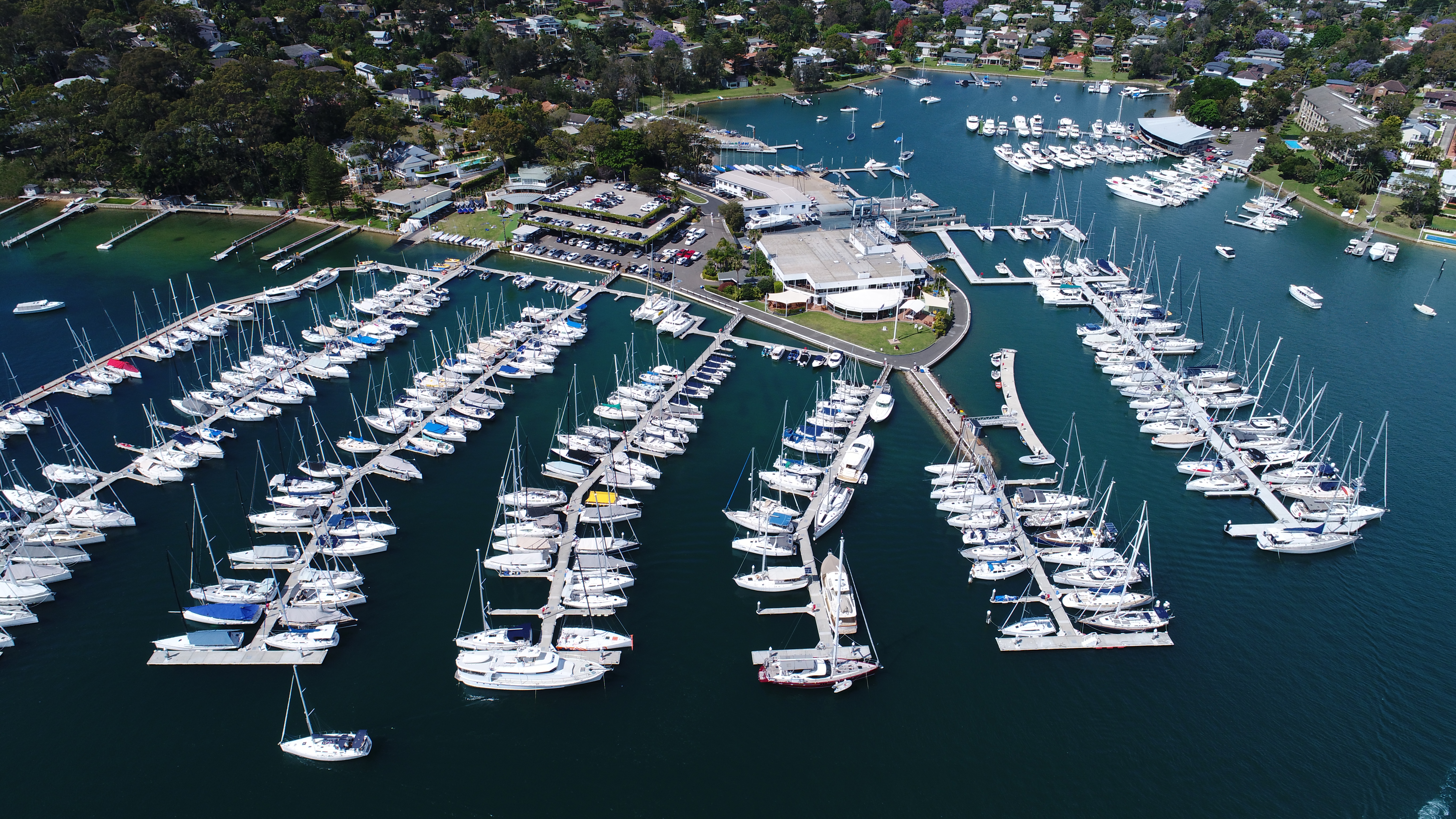 | | | |
| --- | --- | --- |
| Berth | Max length metres | Max beam metres |
| D40 | 10.7 | 4 |
| E44 | 12.2 | 4.1 |
| F32 | 12.2 | 4.3 |
A copy of the Club berth map is available
here
Commuter Berth
A commuter berth has become available on the marina and the Club is seeking expressions of interest from Members. The berth "L24" is situated on 'D' arm of the marina closest to the gangway. This berth suitable for a runabout, tender or rib up to approximately 5m long and the monthly fee is $524.
Hardstand Storage
Hardstand storage is available on the Green Point Hardstand and the Club is seeking expressions of interest from Members with One Design or Sports Boats such as; Melges, Etchells, International 5.5m, J70, Vipers or similar.
For further information relating to Club storage facilities contact Marine Services Manager Kylie Brown email
kylie.brown@rpayc.com.au
or telephone (02) 9998 3741
Strong Queensland support for the Club Marine Pittwater to Paradise Regatta
Encouragingly for this year's Club Marine Pittwater to Paradise Regatta is the level of interest from Queensland boat owners planning to cruise to Sydney then race back north as part of a competitive field.
HIRW2017 Rushour Credit: Andrea Francolini
Drew Carruthers' Rushour is the first multihull entry in the Royal Prince Alfred Yacht Club organised race in some years. The Queensland owner hopes to inspire other multihull owners to line up for the 370 nautical mile single-line start at 1pm on January 2, 2019 and blast back up the New South Wales and South East Queensland coast to Southport.
Carruthers will combine the Pittwater to Paradise ocean race with the chance to spend New Year's Eve on the harbour underneath Sydney's world-famous fireworks spectacle.
The 15m catamaran Rushour, which took line and multihull top honours in this year's Groupama Race around New Caledonia, is a first-time entrant as is MGD Mad Jack, Greg Black's modified Ross 1066 he describes as an oversized sports boat.
Originally built for the 50th anniversary Sydney Hobart Yacht Race as Rock n Roll, the Kevin Dibley design competed strongly in the mid to late 1990s and last year was bought from Lake Macquarie and totally overhauled by Black.
"With advice from Kevin I did a full reno including changing the mast position, new fixed and telescopic prodder to run asymmetric kites, new rudder and rudder position, changed the chain plates and a new sail plan. The only thing we haven't done is the new keel mod and I doubt we'll get to this before the Paradise race. It's cost me a bomb but it's like a new boat and we can't wait to line up against the Sydney fleet with a new sail wardrobe!
"We don't care what weather we get; as long as it's not on the nose," Black added.
Typically summer means north-easterly sea breezes along the east coast though sou'easters can also prevail - the ideal scenario for both Rushour and MGD Mad Jack, named after Black's two children Maddison and Jack, neither of which are suited to an uphill battle.
The Ker 11.3 Kerisma Gill is another Queensland entry, Jo and David Rose's Royal Queensland Yacht Squadron joining Southport Yacht Club's own Ocean Gem, a Beneteau 445 owned by David Hows competing for the RPAYC's finish partner.
The introduction in 2017 of a State of Origin Trophy for the winning state brings the essence of "State vs State, Mate vs Mate" to the event. The State of Origin Trophy will be awarded based on the lowest aggregate score of the best three boats from NSW and the best three boats from Queensland in the IRC overall results. The honour went to NSW last year.
Etchells Yacht Charter Available
An Etchells Fleet boat is available for full season charter to RPAYC members. If you are wanting to engage in competitive one design regattas or prefer to get some friends together in a quick yacht for regular club races without spending a fortune then this is the opportunity.

Fleet boats are in competitive one design condition and capable of being at the front of a championship fleet. Alternatively, Etchells also sail well in a mixed fleet and are proving to be very popular in this role on Pittwater. Members may wish to consider participation in Club midweek and weekend handicap racing.

The Pittwater Etchells Fleet are keen to promote affordable sailing and see more boats join in OD racing and/or handicap racing around Pittwater. We are now calling for Expressions of Interest from members to charter our Fleet Etchells for the upcoming season.

The structure of the Charter has been done to offer a low cost way of keel boat sailing (no capital cost) with a small charter fee of $1800.00 to cover boat insurance plus nominal wear and tear. Members will also be required to pay full hardstand fees to the Club for the season.

Expressions of Interest can be submitted to The Sailing Office (Pittwater Fleet Committee) together with any further questions about the boat or sailing Etchells on Pittwater or further abroad.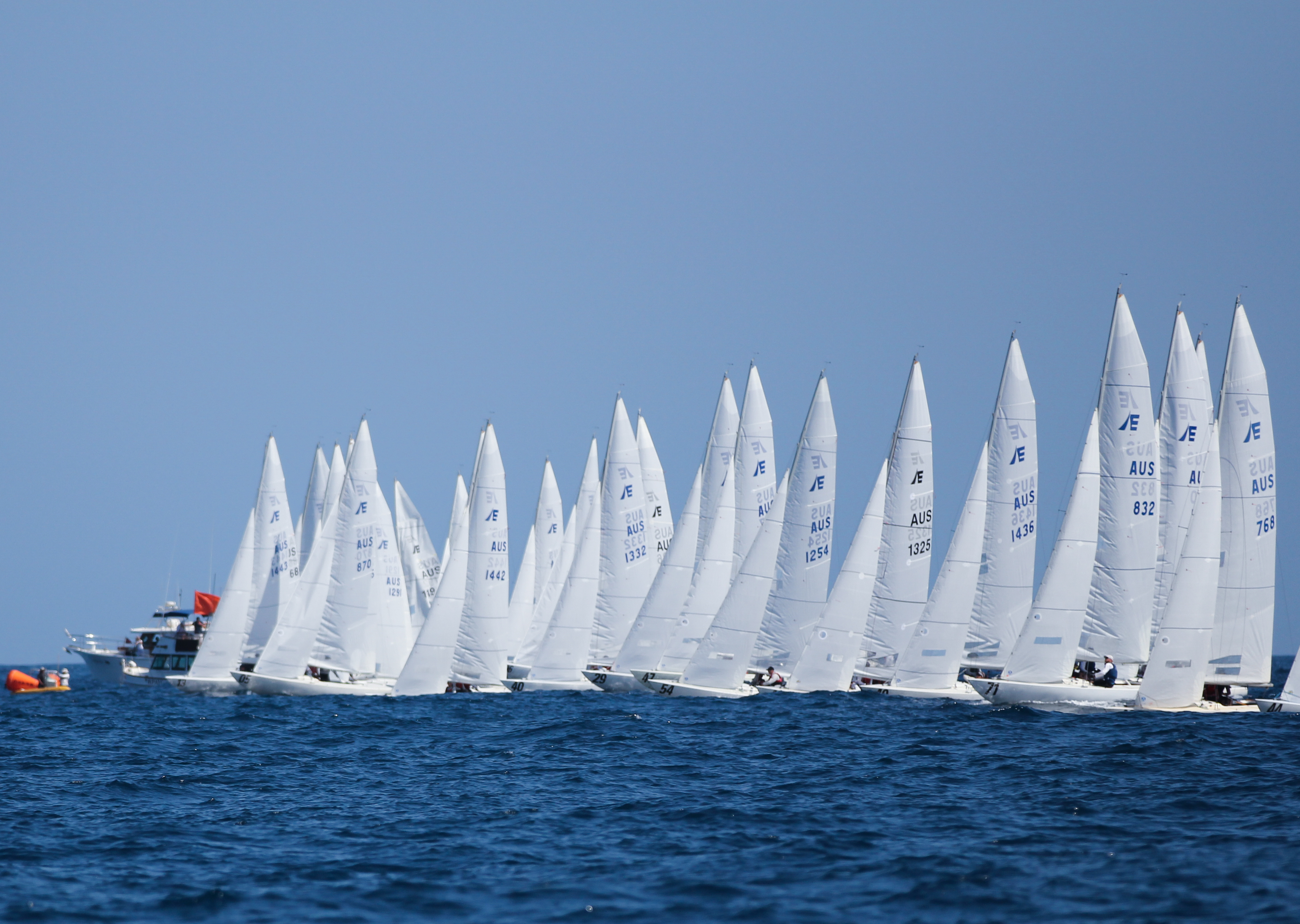 Weather Links
Check the latest conditions: