Tuesday Twilight Training Sessions
From February 28, 2017 17:00 until February 28, 2017 20:30
Tuesday Training Sessions for both skippers, crew and race management volunteers
New to sailing? boat a new boat? wishing to fine tune of sailing skills? Are you a volunteer or looking to volunteer on water? Answered yes to any of these questions and the Tuesday Training Sessions are for you! Come out on water and practise your skills, learn new skills and enjoy a free sausage sizzle post sailing back in Halyards.
The club welcomes North Sails on board who are offering their experise to Members each session.
To register click here also see North Sails registration form below.
• Dates: 15 & 29 November / 14 & 28 Feb
• 1800hrs start
• Windward Leeward course
• Short practise races
• Spinnaker & non spinnaker usage
• Charter a E7 with your crew or fellow members. T & C's apply, contact the sailing office for details.
• CYO Sausage sizzle post sailing in Halyards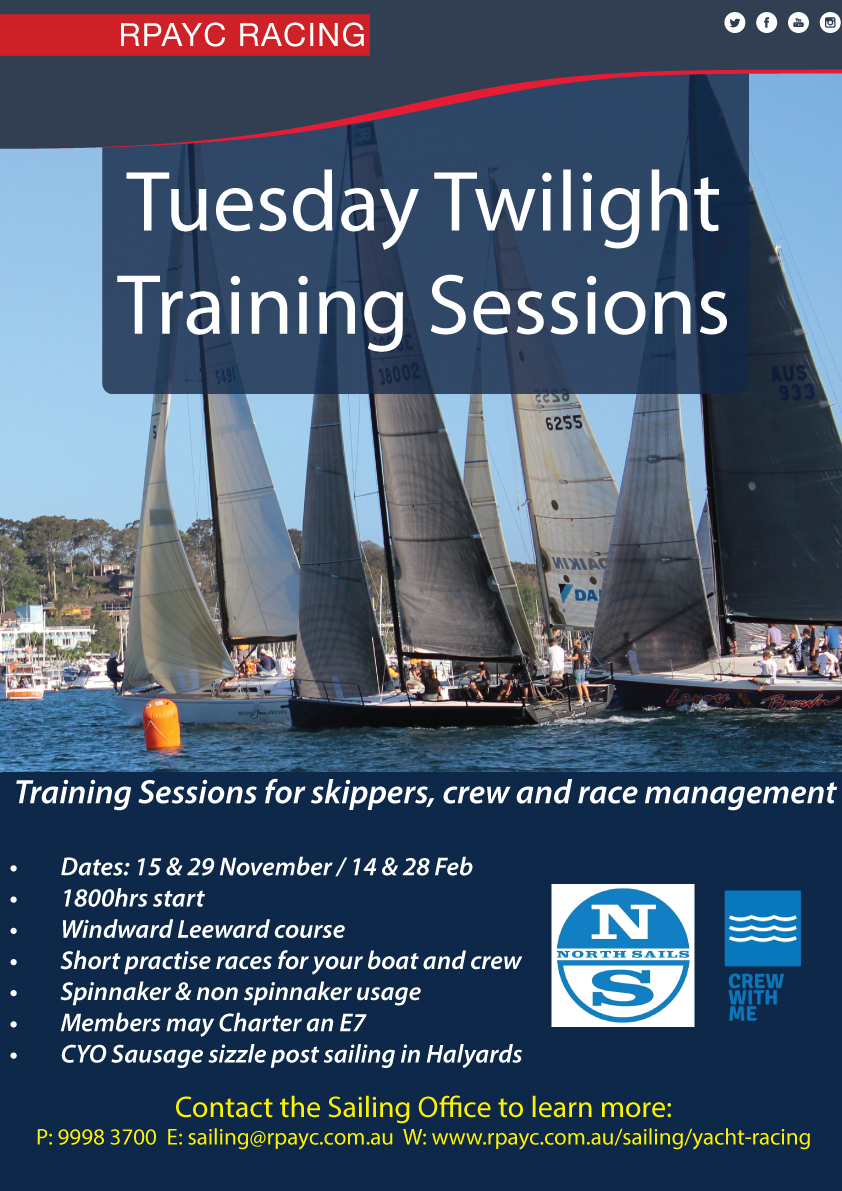 Event repeats