When long time International Dragon official Robert Alpe decided to take another tack into Blue Water and Handicap Division racing with The RPAYC he looked far and wide for a boat which met his criteria for something different, safe and potentially fast .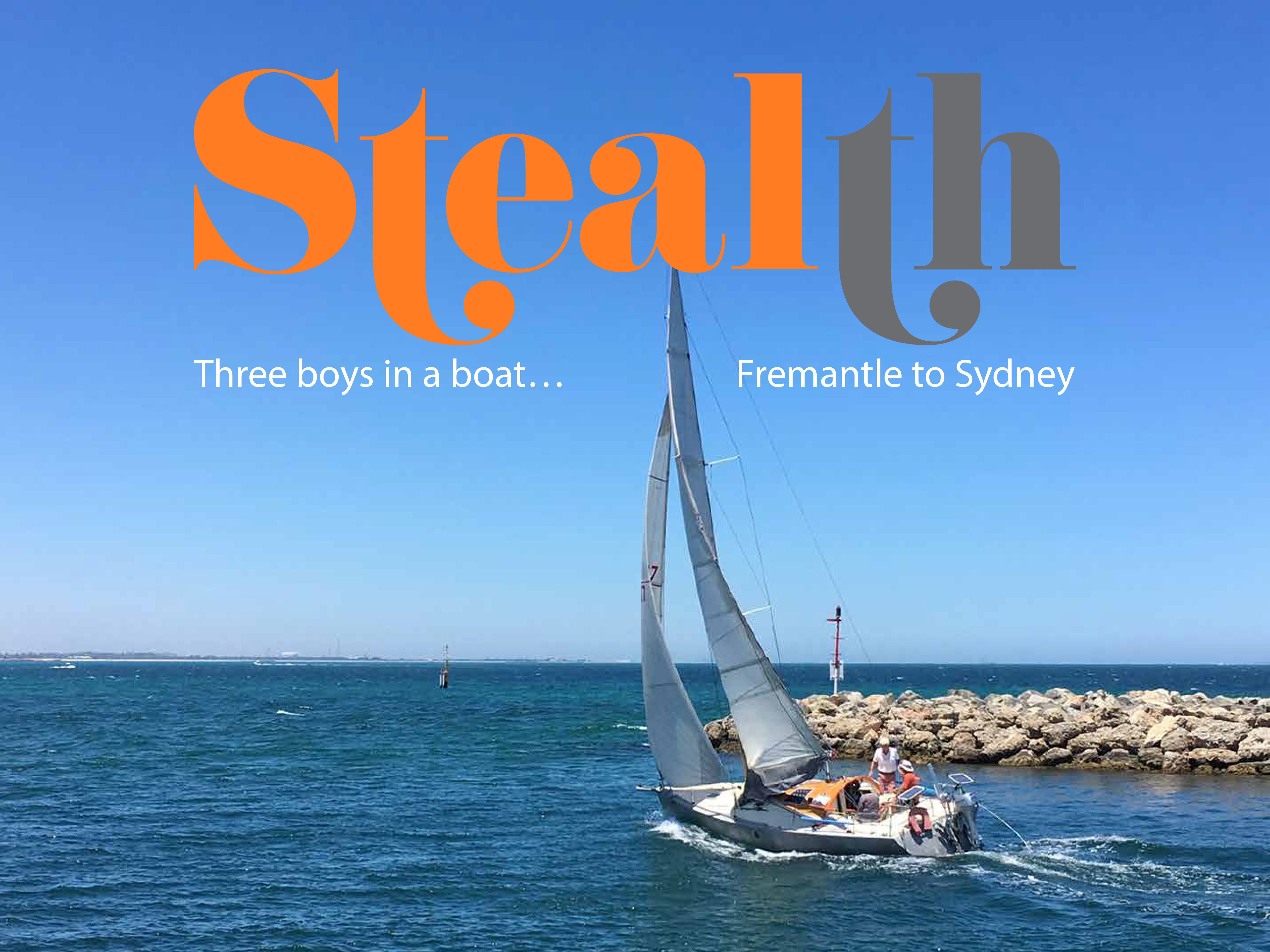 After 9 months intense looking he came across Stealth a 1995 Kim Swarbrick designed 9.9m Aluminium sloop built in 1998 by Australia 2 builder Steve Ward and suitably named due to its unpainted Aluminium finish resembling the bomber aircraft of the same name.
Following a few trips to Fremantle to inspect the Boat the purchase was completed and whilst it was a walk on sail it was not a walk on delivery to Pittwater for Robert and his 2 trusty crewmates Rob Campbell and Waz Jacobson, with a 29 day voyage around Leeuwin, across the Bight , through Bass Straight and up the NSW coast to her berth at The RPAYC in Newport completed in mid February 2017. The full story of Stealth sailing from Fremantle to Pittwater was been masterfully captured and can be viewed here.
Stealth proved very resilient , efficient and responsive to sail during the delivery voyage easily dealing with the varied conditions which included 10-12 metre seas in Bass Straight and winds up to 60 knots , no doubt helped by her deep keel and 1/3 of her 3.5 tonne boat weight at the base of her keel.
Since delivery Robert has carefully planned a major upgrade of the boats systems , sail wardrobe and rigging to get her race ready which is now near complete . The upgrade list made most full house renovations tiny in comparison and included complete replacement of all halyards , stays and much of the deck hardware together with new spreader and backstay set-up and electronics . The sail wardrobe involves an updated square top main, Symetrical mast head kite with new made to fit Spinnaker pole and new No 2 Jib made to drive the boat in a wider wind range.
With the refit and upgrade now practically done, Robert and crew are now preparing for the season ahead starting with Saturday and Wednesday point score races on Pittwater , moving up to some SOP races in the Spring before tackling The RPAYC and Southport Yacht Club's Pittwater to Paradise Regatta starting on 2nd January 2018 .
In the longer term Robert is also planning on making Stealth a regular at Hamilton Island race week and eventually sail the boat in his return to long haul short handed racing .