The countdown is on for the best line-up of shortlisted international teams in many years about to contest the 25th anniversary Harken International Youth Match Racing Championship on Pittwater over November 22-26, 2017.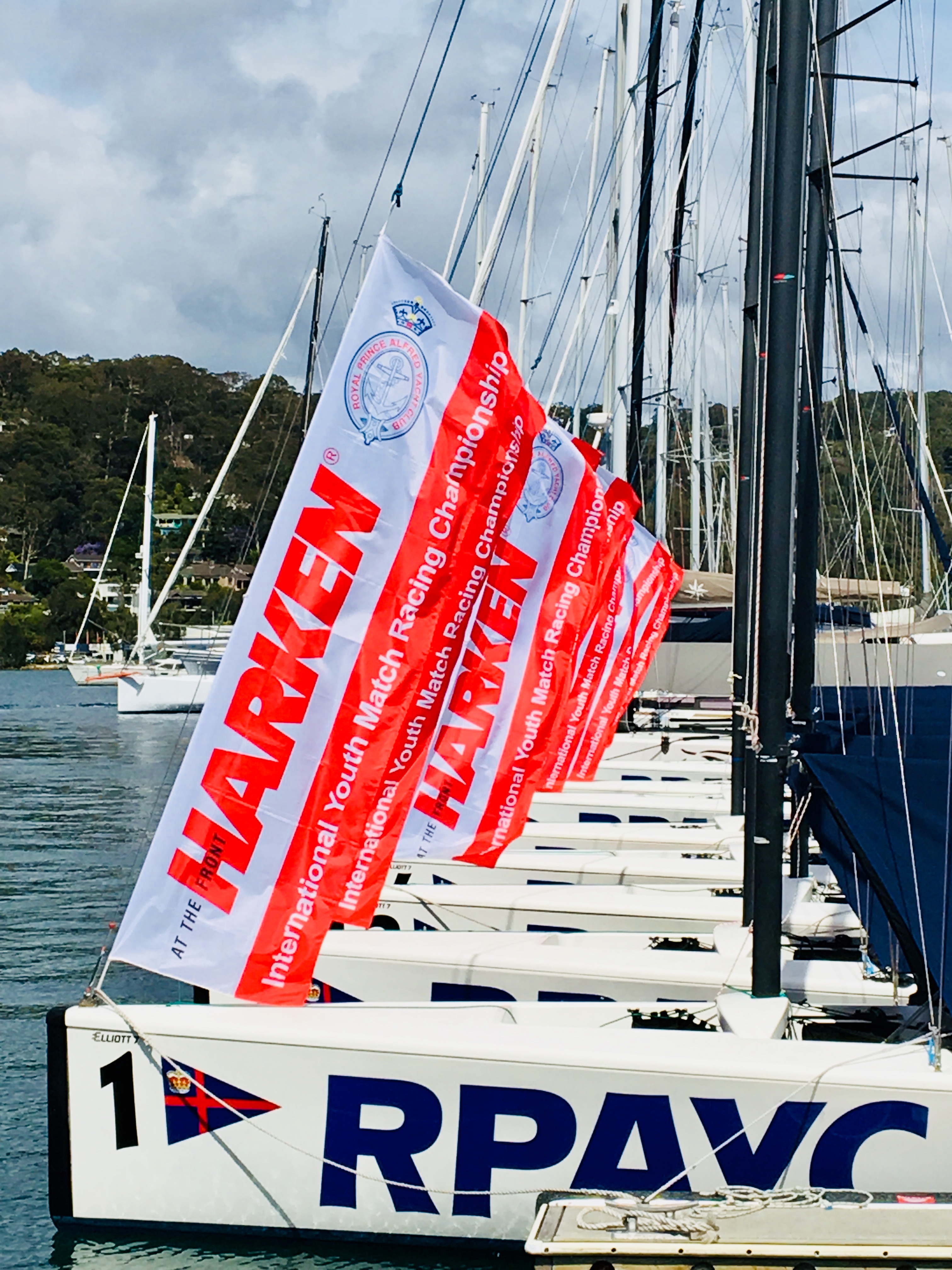 'The Harken', as it'sbest-known, is one of only two top-tier Australian youth events that offer prizemoney. The other stipulates the prize be taken as a travel grant whereas Harken Australia offers the winning teams $1000 cold-hard no-strings-attached cash for first place, $750 for second and $250 for third.
Not only is 2017 the regatta's notable silver anniversary, it also marks 20 continuous years of Harken's naming rights sponsorship, which is considered a milestone in the sport.
Entry is based on rankings and from 30 team applications The Royal Prince Alfred Yacht Club has whittled the number down to the maximum 12 teams. The Royal Sydney Yacht Squadron, Cruising Yacht Club of Australia, Royal New Zealand Yacht Squadron and Royal Perth Yacht Club are fielding an U23 squad as part of a longstanding agreement between the clubs to support each other's youth programs.
A Japanese team made selection, one of the few times the island nation has been represented in the event's 24 year history. Called Pacific Racing Team, skipper Leonard Takahashi has a world match racing rankingof 43 reflecting his recent podium finishes at the New Zealand National Championships and 2017 Governor's Cup. Takahashi also campaigns a 49er skiff.
Top ranked skipper Jelmer Van Beek is representing The Netherlands with his Team Dutch Wave. Currently ranked 42nd in the WS Open Match Racing Rankings, the team has been busy contesting various match racing and keelboat events across Europe.
Sarah Parker from the host the Royal Prince Alfred Yacht Club's Youth Development program, one of two women skippering the RPAYC's Elliott 7s, is returning to defend last year's podium finish. Parker is hungry and match fit having just returned from South Korea's Busan Cup where she placed eighth against the world's best female match racers.
The RSYS team features helm Charlotte Griffin, who made her match racing debut at this year's Marinassess Women's Match Racing Regatta, and a mix of new and experienced sailors.
Two American yacht clubs, Balboa and the Chicago Yacht Club, plus New Caledonia's Cercle Nautique Calédonien are sending Harken International debutants.
RPAYC head coach Tom Spithill said: "It's the best line up in terms of represented countries I've seen for a long time and indicates the regatta's standing among the youth match racing scene that teams would travel from as far away as Chicago and The Netherlands.